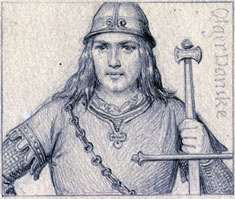 L. P. Holmblad c.1850
Cards from c.1850 by L. P. Holmblad showing fantasy historical Danish Kings and Queens. The original artwork for the Jack of spades (shown right) shows 'Holger Danske' as a young man clad in armour holding a double-handed sword. The four Kings are named: Gorm den Gamle, Knud den Store (1018-1035), Erik Ejegod (1055-1103) and Valdemar Sejr (1202-1241) and their respective Queens: Thyra Danebod, Emma, Bothilde (Bodil) and Dagmar. The Jacks are either mythical or real characters from Danish history: Holger Danske, Palnatoke, Esbern Snare and Uffe hin Spage.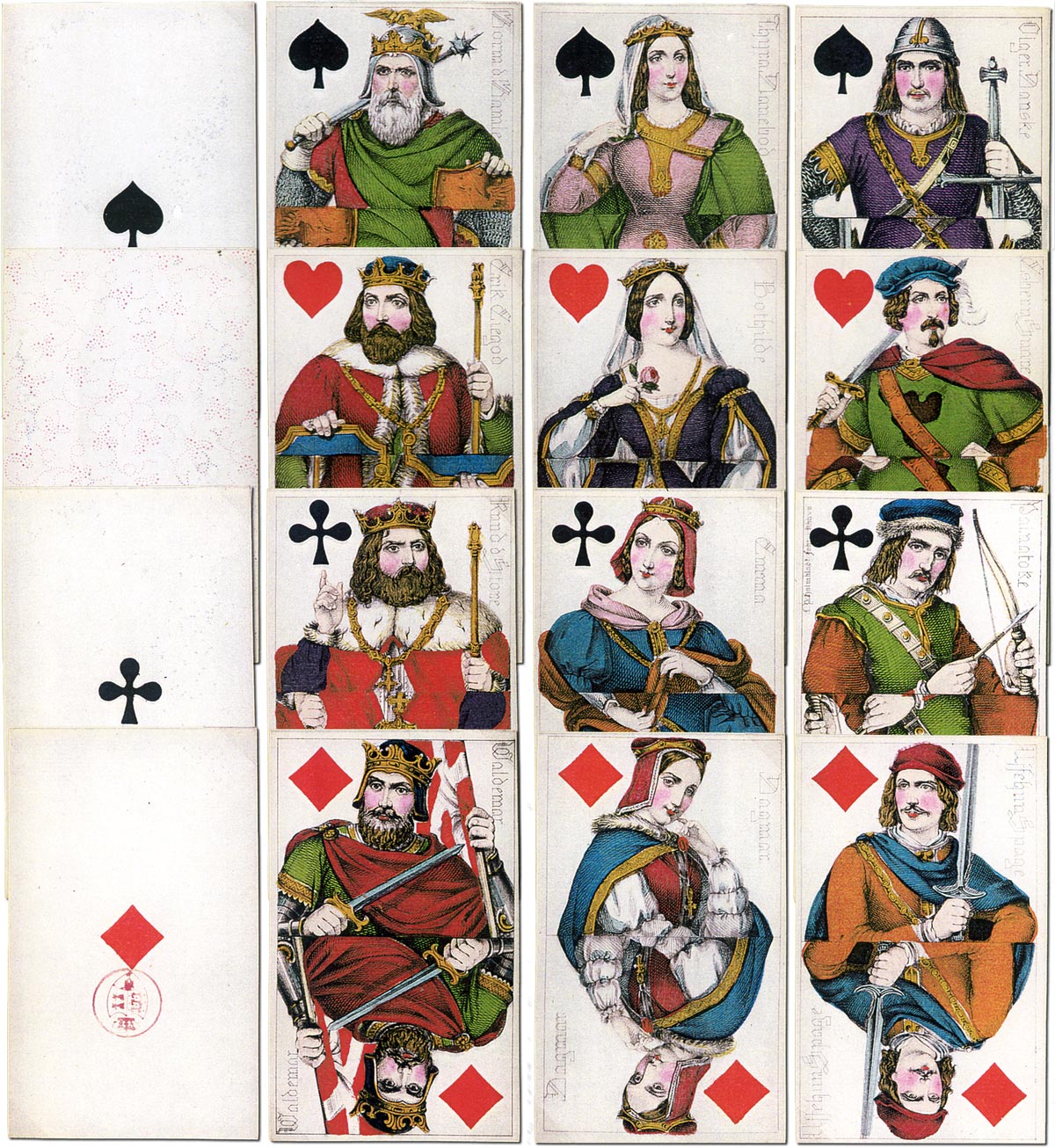 Member since February 01, 1996
View Articles
Curator and editor of the World of Playing Cards since 1996. He is a former committee member of the IPCS and was graphics editor of The Playing-Card journal for many years. He has lived at various times in Chile, England and Wales and is currently living in Extremadura, Spain. Simon's first limited edition pack of playing cards was a replica of a seventeenth century traditional English pack, which he produced from woodblocks and stencils.