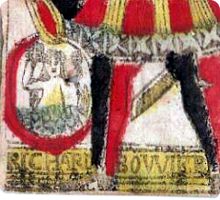 Seventeenth century French playing cards
Richard Bouvier
The assorted antique, single-ended playing cards shown below are examples of the French 'Paris' pattern from the seventeenth century. The Jack of Clubs has a mermaid in a small medallion, and the name Richard Bouvier who was a seventeenth century manufacturer working in Rouen and/or Abbeville. The colour scheme including purple is also present on the Jack of Spades (third card, top row) who has a small dog by his leg. The other cards have a different colour palette and may be by a different maker; also the differences in the shape of the suit symbols suggests different makers and dates. As was the custom in France at this time, the cards are named from characters in epic narratives or heroes of antiquity.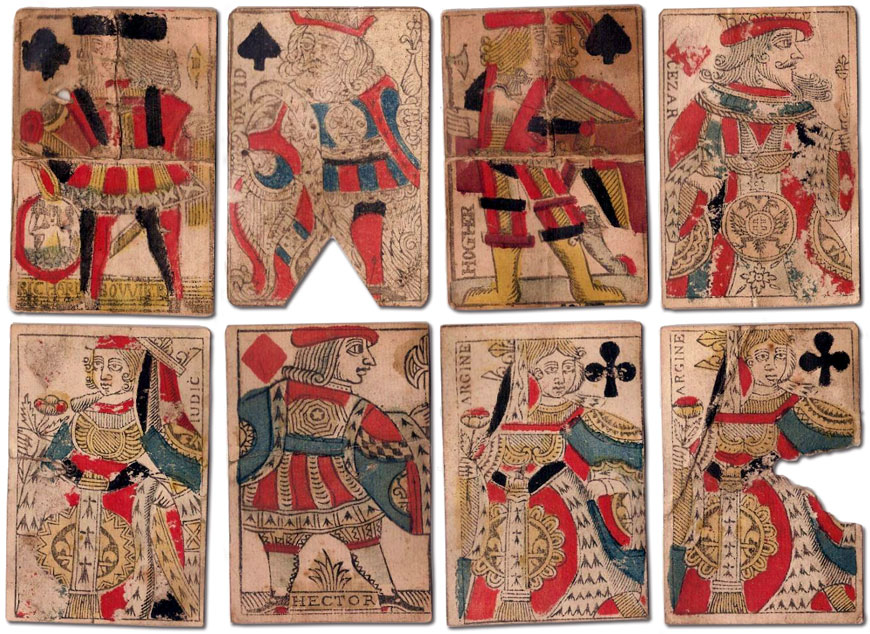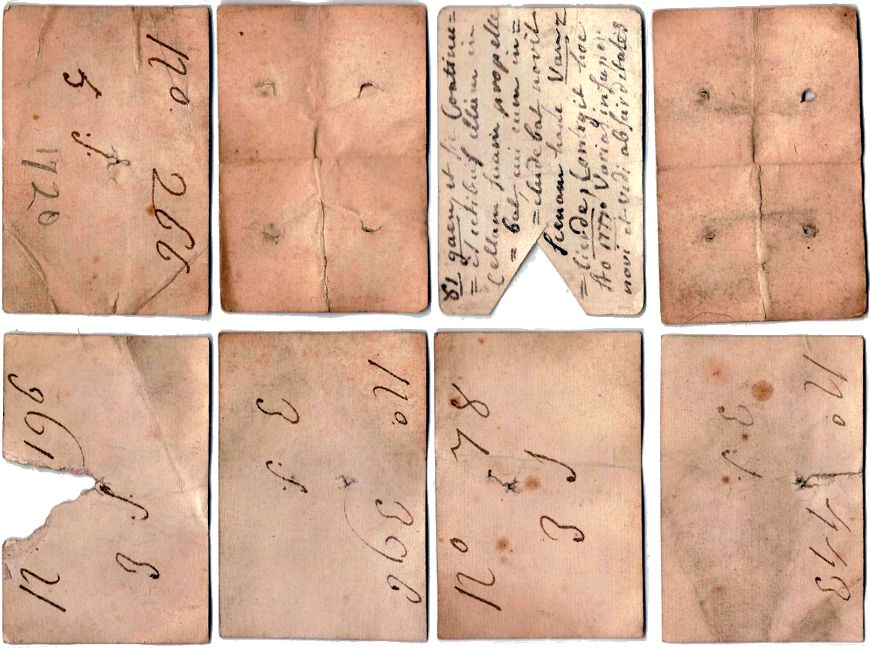 Member since February 01, 1996
View Articles
Curator and editor of the World of Playing Cards since 1996. He is a former committee member of the IPCS and was graphics editor of The Playing-Card journal for many years. He has lived at various times in Chile, England and Wales and is currently living in Extremadura, Spain. Simon's first limited edition pack of playing cards was a replica of a seventeenth century traditional English pack, which he produced from woodblocks and stencils.