Published February 20, 2016
Updated April 26, 2022
Views of Ireland
Selected views of Ireland Souvenir playing cards published by the Irish Tourist Association, 1950s
"Ireland of the Welcomes" selected views of Ireland souvenir playing cards published by the Irish Tourist Association, Dublin, 1950s. Each card has an oval monochrome scenic photograph of destinations in Eire. The backs were either green or orange.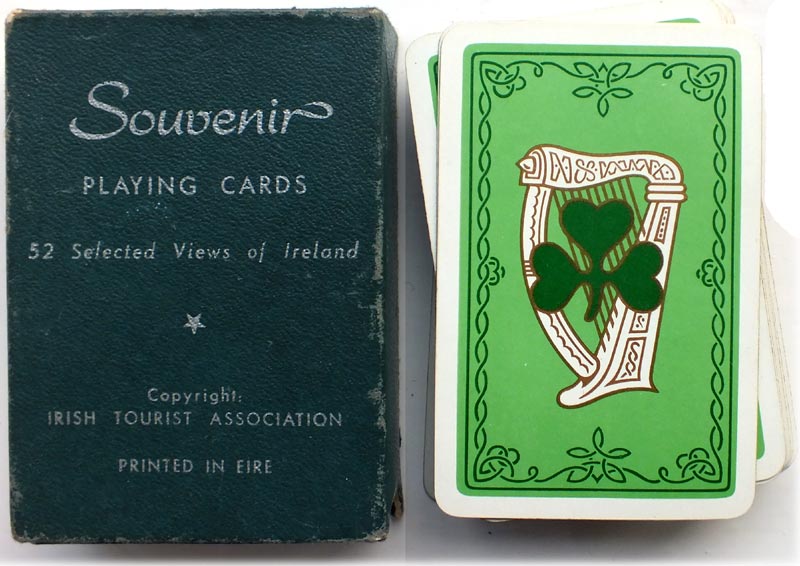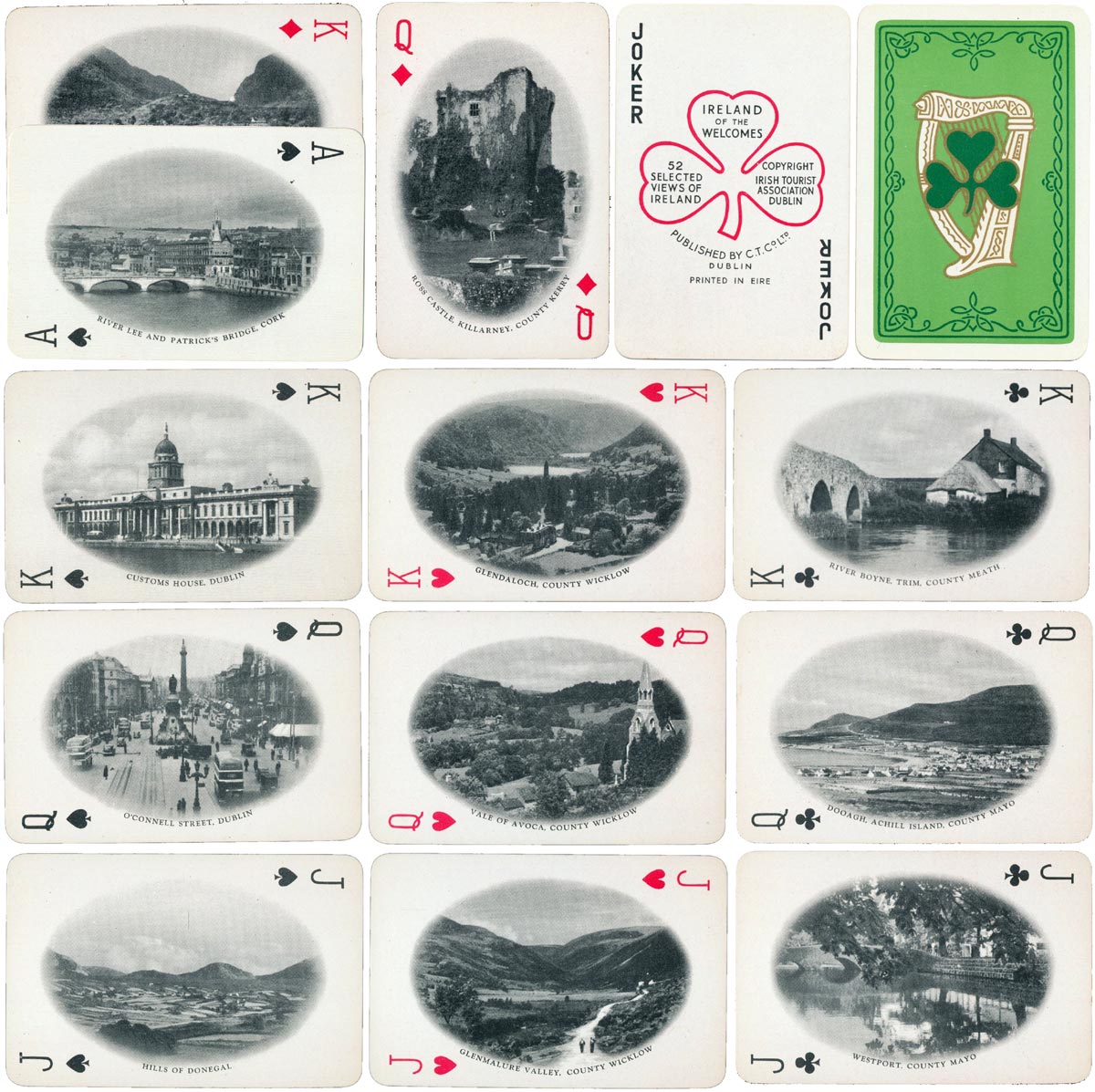 ---
In 1952 the Irish Tourism Association became the Irish Tourist Board ("An Bord Fáilte") and in 1955 was renamed "Bord Fáilte Eireann" under the Tourist Traffic Acts to develop and promote tourism in the Republic of Ireland. Several editions of this pack are known, sometimes with different scenes on some cards, and the new details of the publisher were recorded on the joker included with the pack►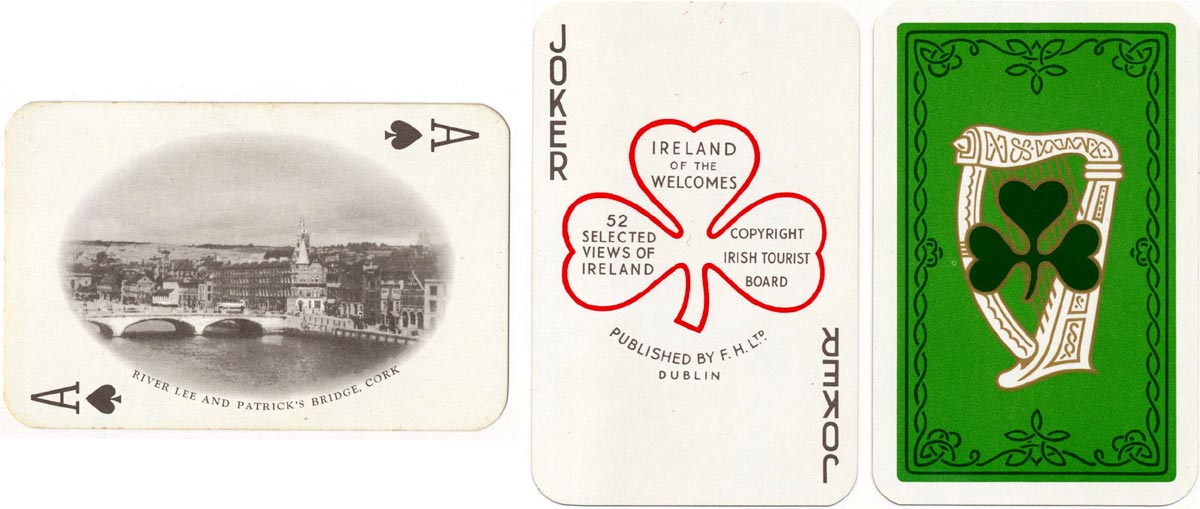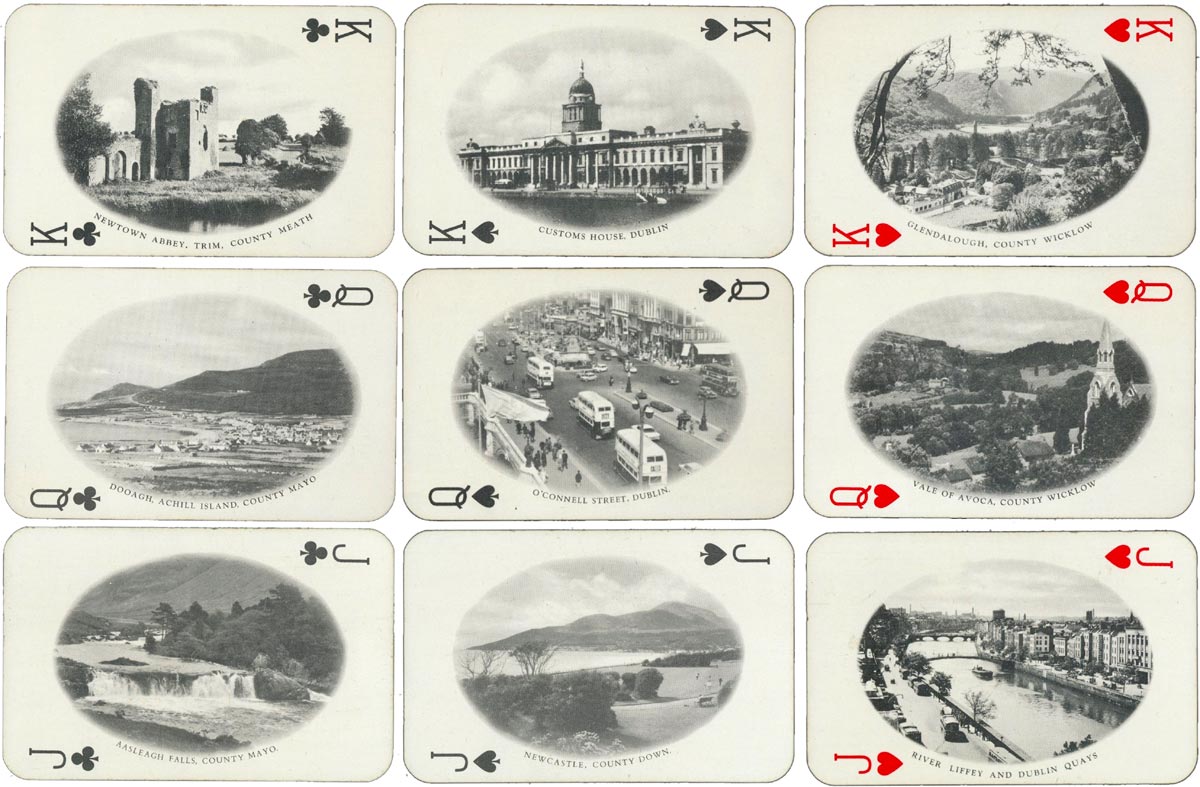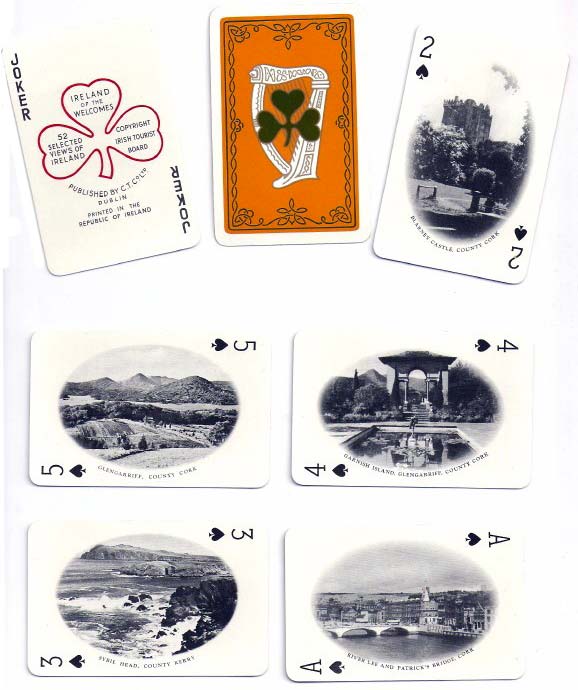 Member since February 01, 1996
View Articles
Curator and editor of the World of Playing Cards since 1996. He is a former committee member of the IPCS and was graphics editor of The Playing-Card journal for many years. He has lived at various times in Chile, England and Wales and is currently living in Extremadura, Spain. Simon's first limited edition pack of playing cards was a replica of a seventeenth century traditional English pack, which he produced from woodblocks and stencils.