Published November 08, 2011
•
Updated May 20, 2022
Souvenir of Mexico
Souvenir of Mexico playing cards by Clemente Jacques y Cia, S.A., 1950s.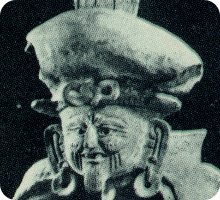 Souvenir of Mexico by Clemente Jacques y Cia, S.A., 1950s
This "Monuments and Images of Mexico" deck for the tourist souvenir market was produced by Clemente Jacques y Cia S.A. during the 1950s, printed by offset. A different tint is used on the photographs of Mexican cultural artefacts and historical hotspots in each suit. The title of each card is printed in Spanish below each image. The manufacturer's name can be read on one of the four Jokers (bottom row).
The cards reflect Mexico's picturesque capital city and many centuries worth of ancient artworks and monuments. But they are presented in international poker format, rather than with Mexican suit symbols.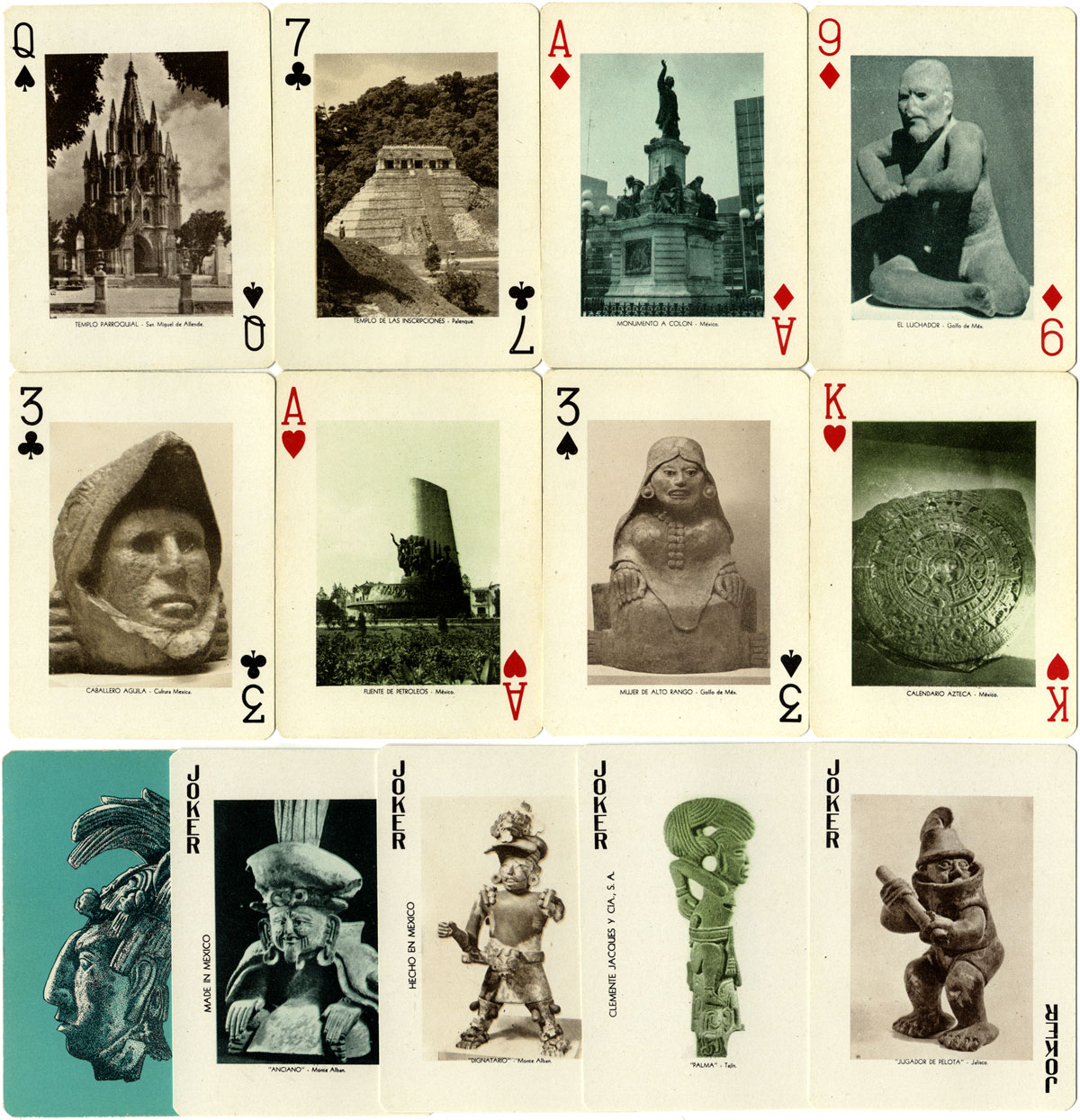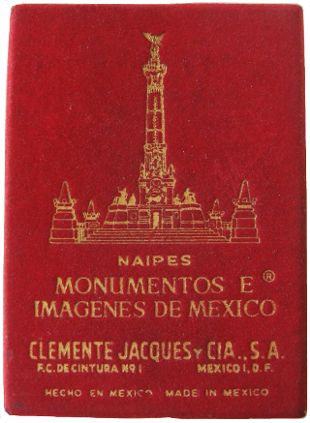 Member since February 01, 1996
Founder and editor of the World of Playing Cards since 1996. He is a former committee member of the IPCS and was graphics editor of The Playing-Card journal for many years. He has lived at various times in Chile, England and Wales and is currently living in Extremadura, Spain. Simon's first limited edition pack of playing cards was a replica of a seventeenth century traditional English pack, which he produced from woodblocks and stencils.