Published August 12, 2015
•
Updated February 08, 2022
Papyrus playing cards
Egyptian 'Papyrus' playing cards with beautiful illustrations against a papyrus background.
Egyptian 'Papyrus' souvenir playing cards with ancient Egyptian art set against a papyrus background. The same images are repeated in each suit. Behind the lavishness of Egyptian mythology and its many gods there was a strong belief in the harmony of nature.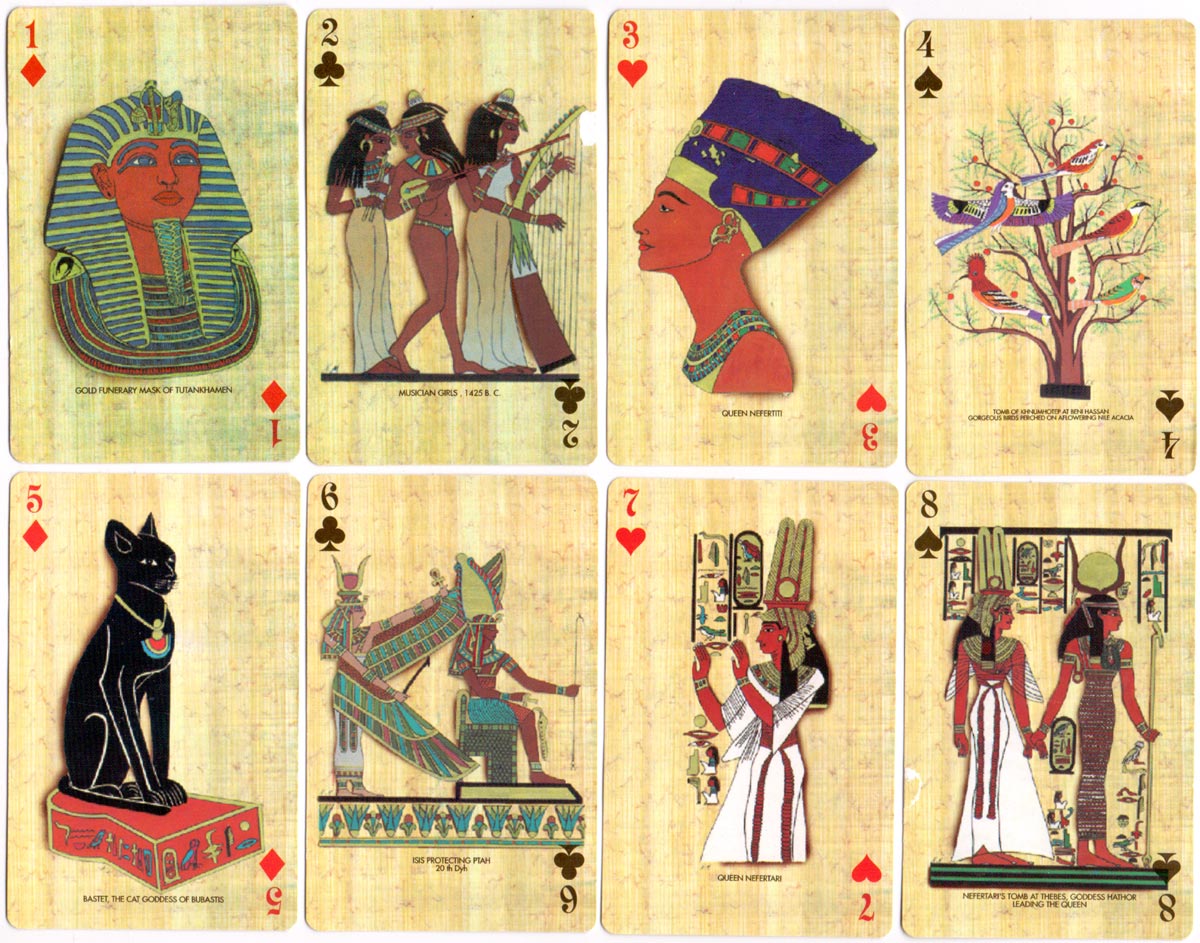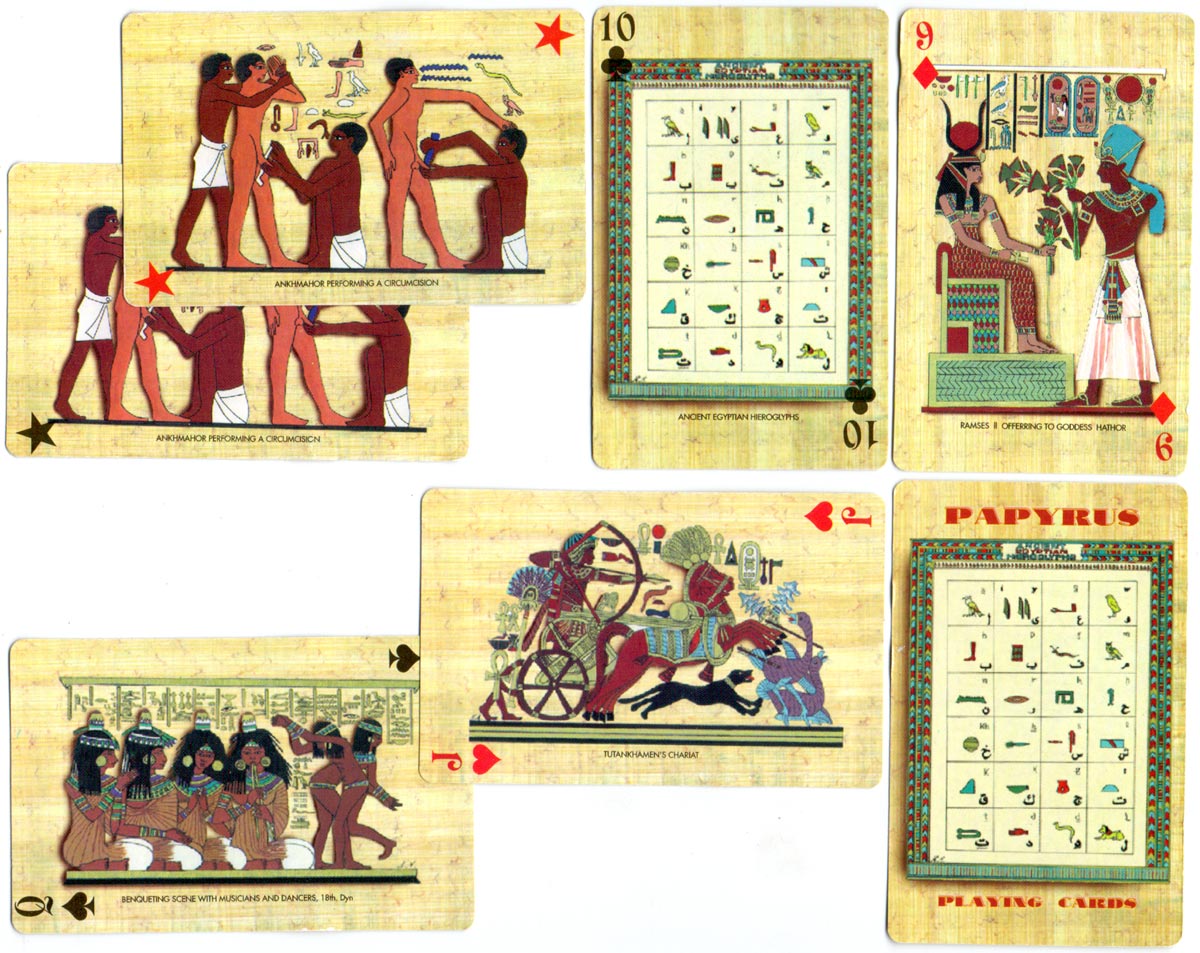 Member since February 01, 1996
Founder and editor of the World of Playing Cards since 1996. He is a former committee member of the IPCS and was graphics editor of The Playing-Card journal for many years. He has lived at various times in Chile, England and Wales and is currently living in Extremadura, Spain. Simon's first limited edition pack of playing cards was a replica of a seventeenth century traditional English pack, which he produced from woodblocks and stencils.