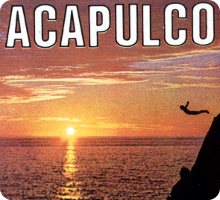 Acapulco Souvenir
Full colour photographs of beaches and hotels around Acapulco on each card (repeated for each suit) plus 2 Jokers showing a photo of a high diver. The reverse also shows a high diver at sunrise with the legend "ACAPULCO Mexico". The Ace of Spades has the inscription "Diseño e Impresion por Foliproa". Foliproa are post card producers from Acapulco.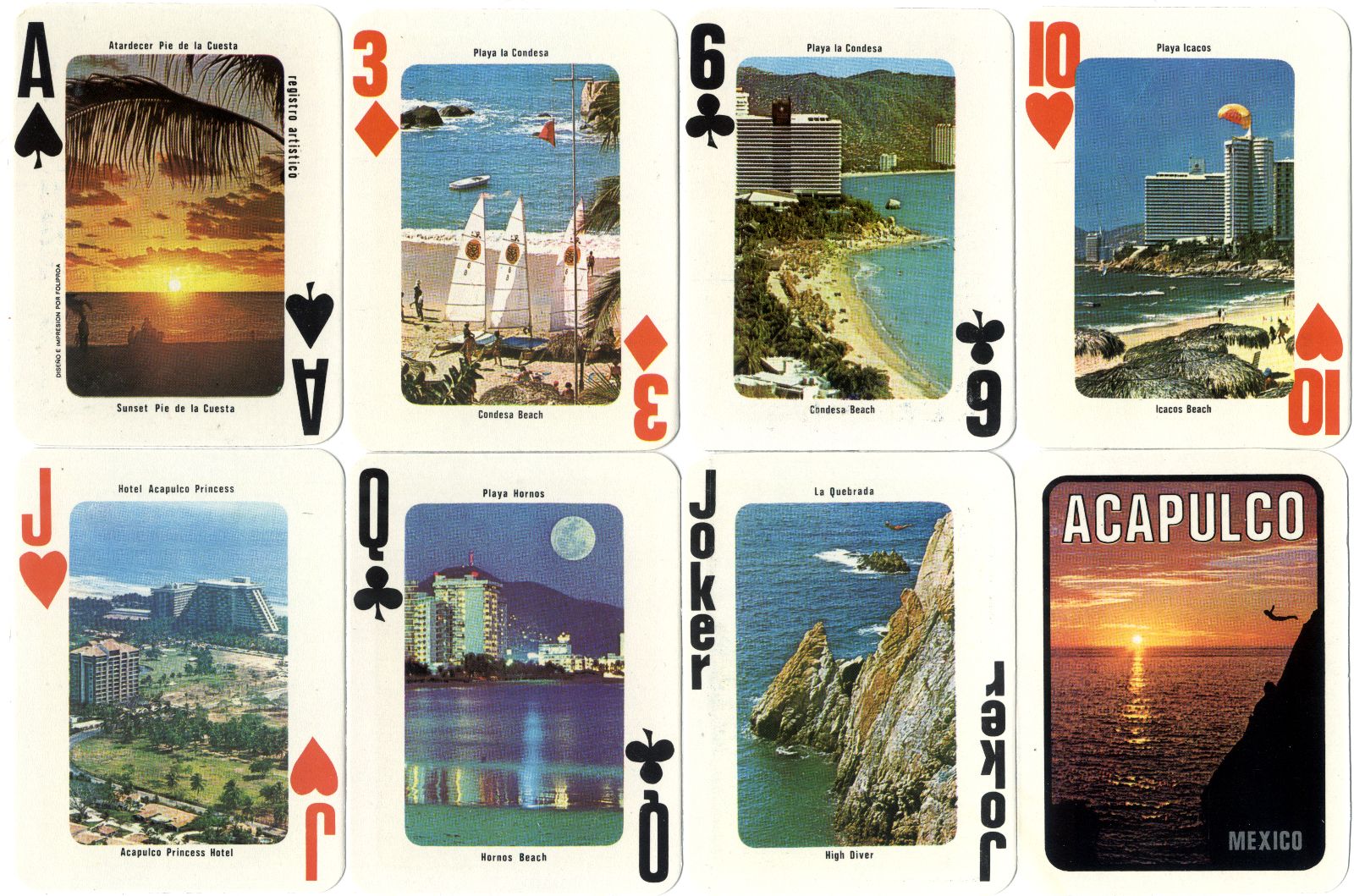 Member since February 01, 1996
View Articles
Curator and editor of the World of Playing Cards since 1996. He is a former committee member of the IPCS and was graphics editor of The Playing-Card journal for many years. He has lived at various times in Chile, England and Wales and is currently living in Extremadura, Spain. Simon's first limited edition pack of playing cards was a replica of a seventeenth century traditional English pack, which he produced from woodblocks and stencils.