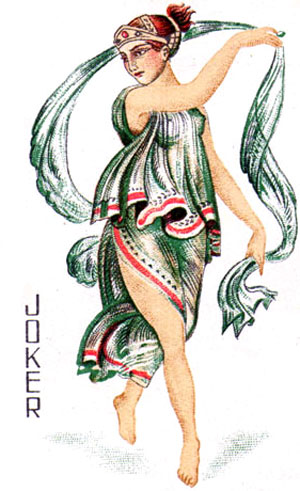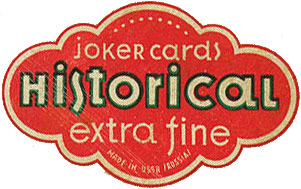 Russian "Historical extra fine No.204"
This very famous Russian deck depicting four ancient dynasties was published in several editions in the 1920s, all printed by chromolithography in St. Petersburg (Leningrad in USSR) by the Colour Printing Plant. This edition was produced for export and has non-Russian indices.
After the USSR ended several small firms started to print playing cards, including re-prints of this deck.