Published September 03, 2017
•
Updated December 09, 2022
John Nixon Scrapbook, 1803
Transformation proofs from the John Nixon Scrapbook.
A unique collection of proof cards designed by John Nixon, a talented caricaturist and amateur actor who worked closely with several London publishers, includes first stage prints, proofs and hand coloured finalproofs, many with handwritten inscriptions, of the "Metastasis" transformed playing cards. They give us insight into the design and thoughts of the artist and are the cornerstone for the history of English Transformation cards.
John Nixon also served as a special juryman at the Guildhall court and as a captain in the Guildhall Volunteers which no doubt provided inspiration for many of his caricatures.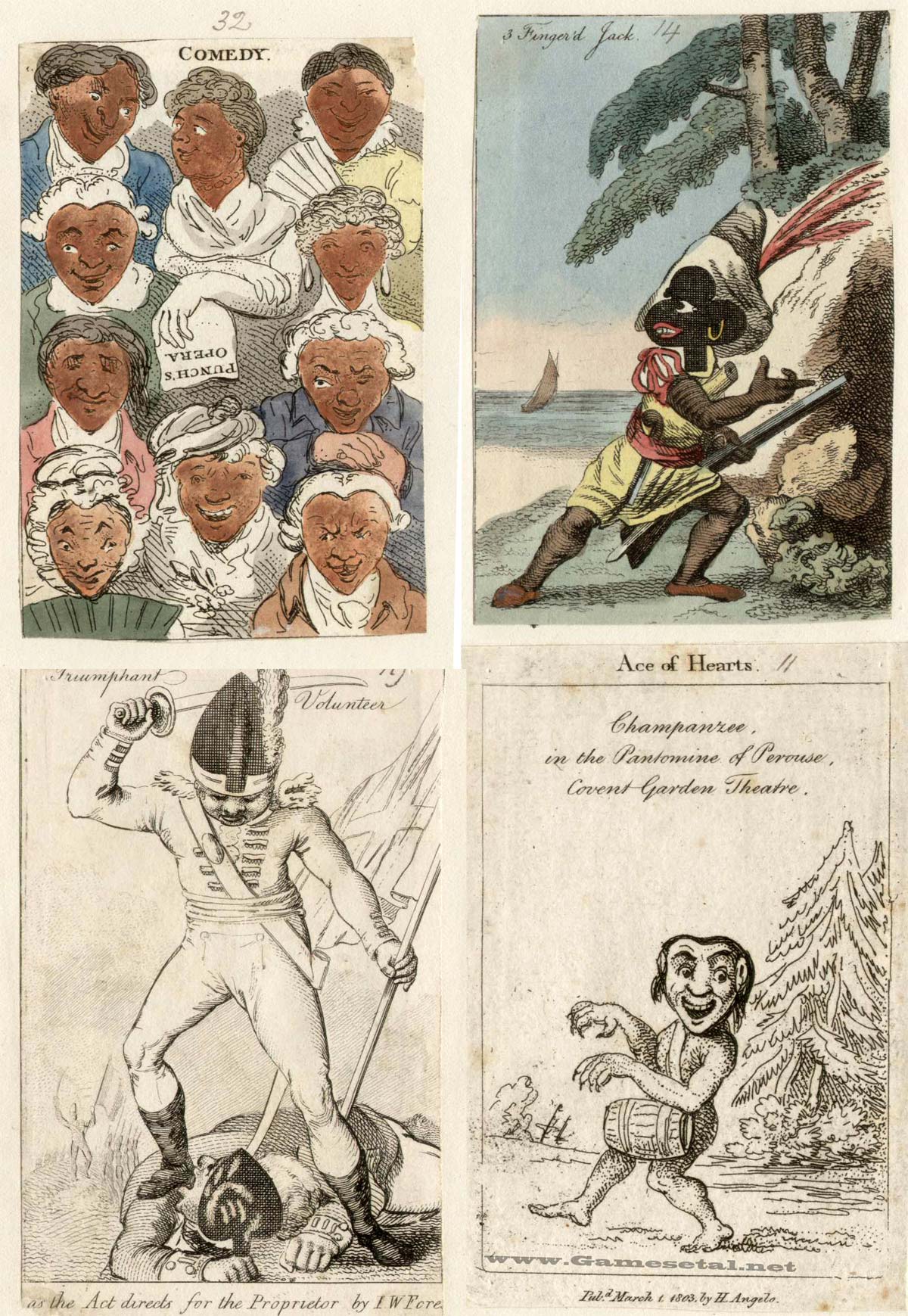 Member since December 22, 2021
Articles and contributions by Ann & John Sings. Visit Games et al