Published December 31, 2018
•
Updated December 22, 2021
Pantheon or Heathen Mythology
Pantheon or Heathen Mythology cards for instruction of youth, c.1770.
Pantheon or "Heathen Mythology" pictorial cards introduce players to ancient Greek and Roman mythology, without which a classical education would be incomplete, and were designed for personal perusal and the instruction of youth in around 1770. A complete set contains 52 instruction cards plus an extra pictorial card showing Mount Olympus and a title card►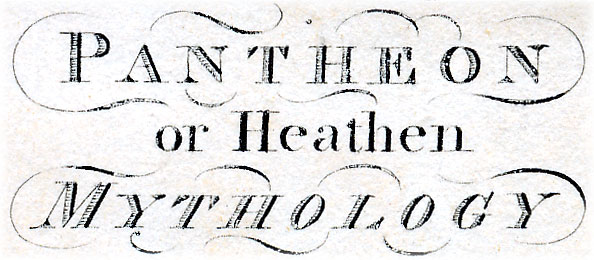 Each card is divided into two halves with double line borders. The top halves are decorated with elegant neoclassical engravings representing either some deity, hero or memorable event selected from myths and religions of antiquity. There are no suit signs or numbers; each deity is distinguished by the emblems which are usually given them. The bottom halves contain explanatory details of the lives of the mythological characters. The backs are plain and some cards have been coloured by a previous owner.
In those days interest in the history of ancient gods and classical mythology was inspired by emerging studies in archaeology, genealogy and other forms of antiquarianism. But these "Pantheon" cards were designed for amusement and sold at Willerton's Toy Shop, London, c.1770. Interestingly there are two cards for two characters (Ceries and Iphis) both different, referring to different incidents.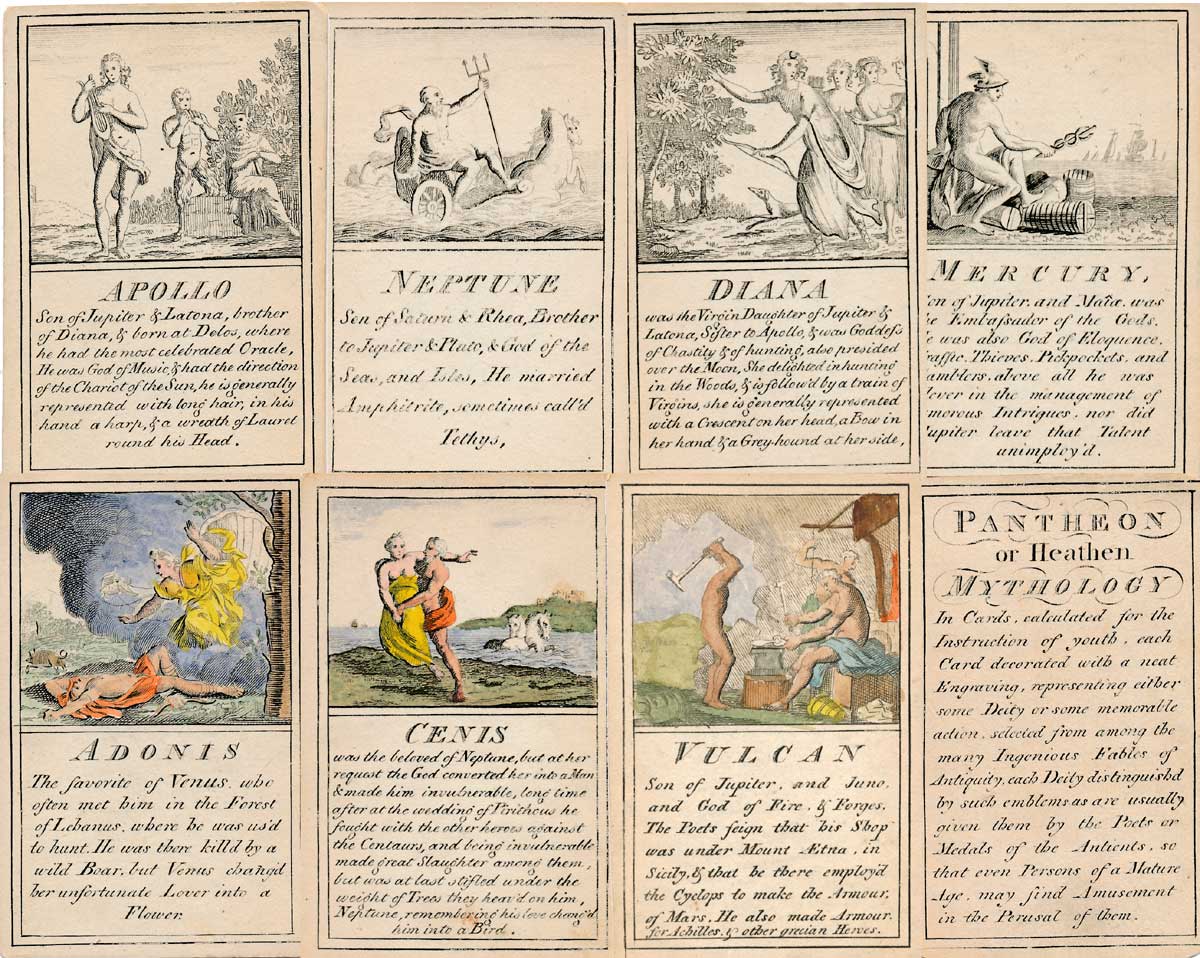 Member since December 22, 2021
Articles and contributions by Ann & John Sings. Visit Games et al