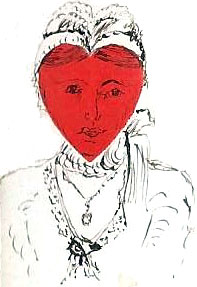 Hand-drawn Transformation c.1880
Transformation playing cards hand-drawn on a pack manufactured by Hunt's Playing Card Manufacturing Co Ltd c.1880, a very nice example of the full scope of what was a popular pastime 150 years ago. Transformed packs often contain original scenes and ideas, inspired by topics popular in their day. In this example many of the transformations consist of converting the suit pips into repeating objects, such as insects or flowers, but there are also some fully integrated scenes.
The artist appears to have made several similar packs, perhaps attempting to create a better version (see other example here). It is often the case that practice improves the artist's hand who then reworks her ideas, returning to make the deck a second time at a later date. It can be seen that the artwork has not been completed in this instance as several cards are untouched.