"Bargains"
"Bargains" was designed by George Lambert for C. W. Faulkner & Co in c.1900. The game consists of five sets of five in halves, each set bearing the same title, plus one set of six 'Joker' cards, making a total of 56 cards.
A selection of paired cards is shown (right) while all the cards are also illustrated below.
The five sets are titled as follows: "Ancestral Portrait", "Household Treasure", "Domestic Pet", "Delicious Fruit" and "Landed Estate" but each pair also has a subtitle at the bottom. The six 'Jokers' are called "bunkum" cards. The purpose of the game is to pair all the divided cards or the "bunkum" cards by a process of bidding. To see the rules in full click here→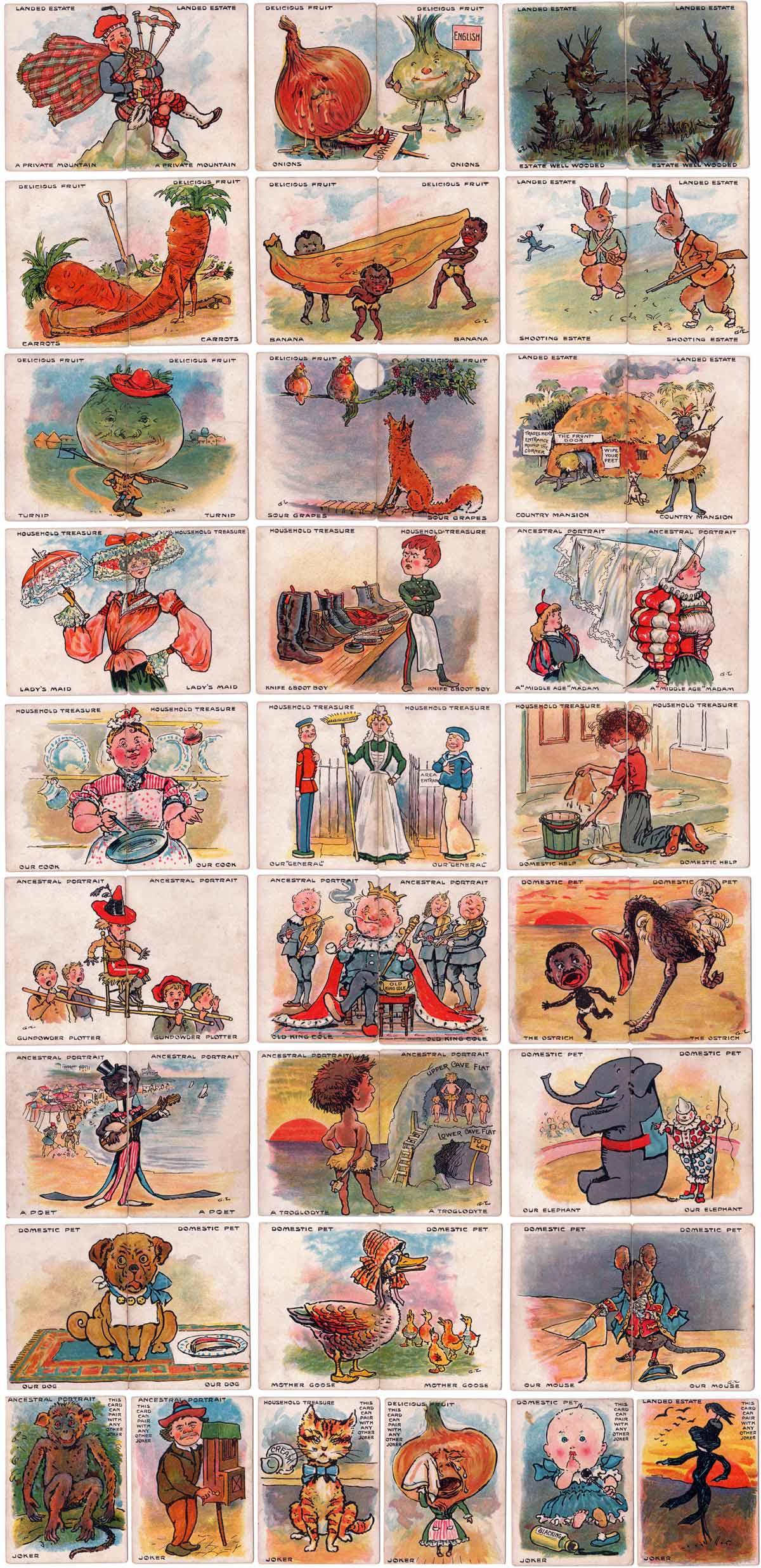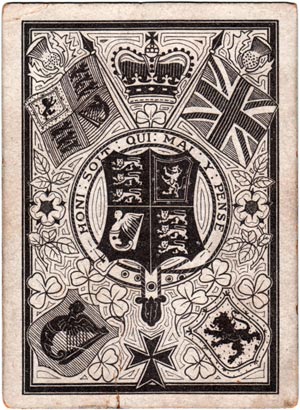 George Lambert was born in Russia in 1873 and came to England in 1878. He went to Australia in 1893 and studied at the Sydney School of Art, where he won a scholarship to Paris. He taught at the London School of Art in 1910 and returned to Australia in 1928 having been elected ARA in 1922. He died on 29th of May in 1930. He contributed illustrations to: The Graphic 1887–88; The Strand Magazine 1891; The English Illustrated Magazine 1893–94, as well as work for Faulkner.