The Russell & Morgan Printing Co • The United States Playing Card Company
The famous 'Bicycle' playing cards were first introduced by Russell & Morgan Printing Co in 1885. This was the time of the high-wheeled bicycles and, because they were newer and faster than high-wheeled carts, the name 'Bicycle' was chosen for the new brand. They were hugely successful and became the most well-known brand in the world. A total of 82 different back designs were issued over the years, featuring bicycles, motorcycles or automobile motifs, and for very short periods, bi-planes or warships. Similarly, a number of different bicycle-themed Jokers have accompanied decks over the years and the early editions are now very scarce and sought by collectors.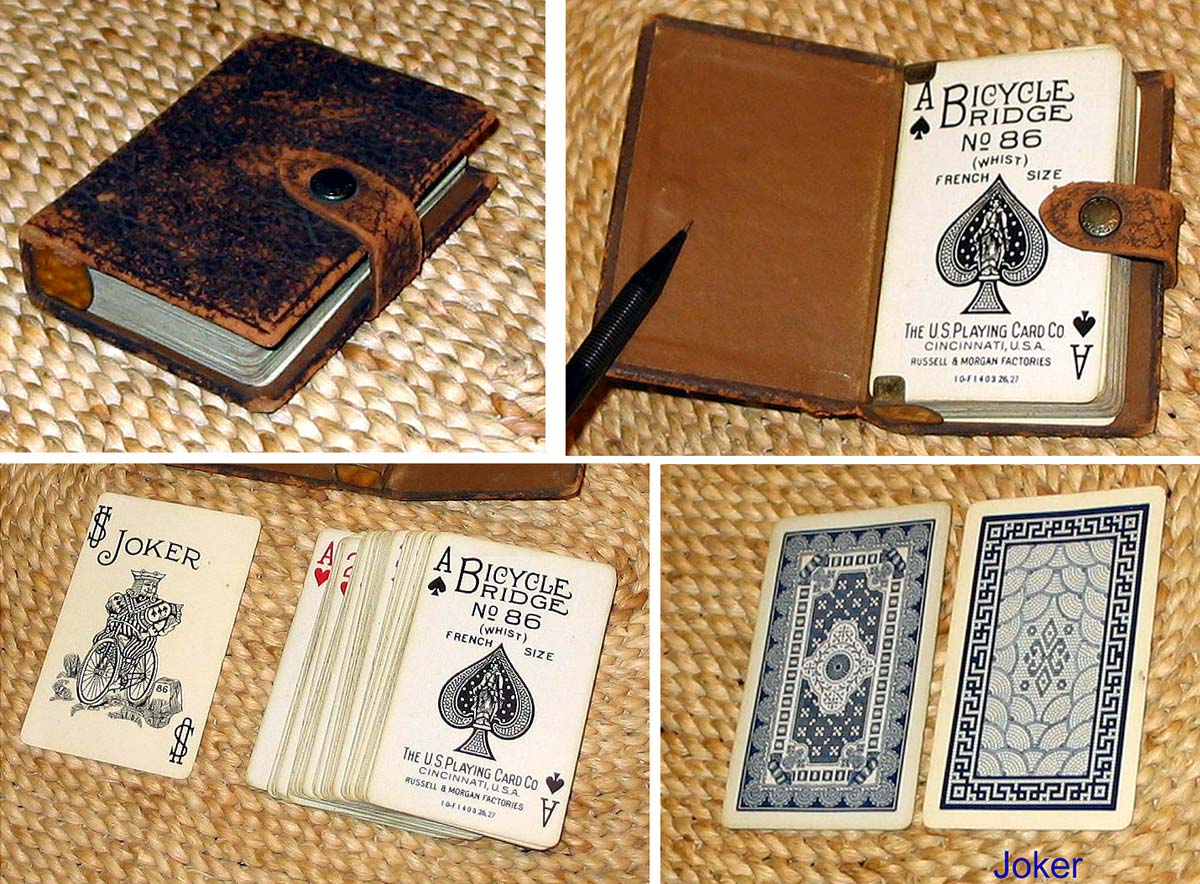 Most standard packs manufactured by USPCC came with either red or blue backs. Some brands also came in green or brown, but these are relatively more scarce.
The Bicycle Playing Cards official website contains a lot of interesting information, including company history and a downloadable catalogue. See also: Bicycle Playing Cards for Collectors • Bicycle Seconds • Congress No.606 • Jumbo Bridge No.88 • Norwood #85

---
References: