Published March 03, 2012
Updated February 08, 2022
Hungarian Seasons playing cards by G. Berger, Buenos Aires
Hungarian 'Seasons' playing cards made by G. Berger, Alsina 373, Buenos Aires c.1940
Hungarian 'Seasons' playing cards made by G. Berger, Alsina 373, Buenos Aires c.1940
Little is known about this manufacturer. The cards shown on this page date from the 1940s or early 50s.
The brand name "La Estrella" with a six-pointed star logo was subsequently used by Igor Domicelj and Vigor S.R.L., suggesting some sort of business succession. In particular, the six-pointed star motif was used on the ace of coins in Spanish-suited decks, or on the ace of spades in Anglo-American ones. The ear of wheat motif was also found on the box of Igor Domicelj-Vigor's version of "Naipes Tipo Húngaro". See the Box►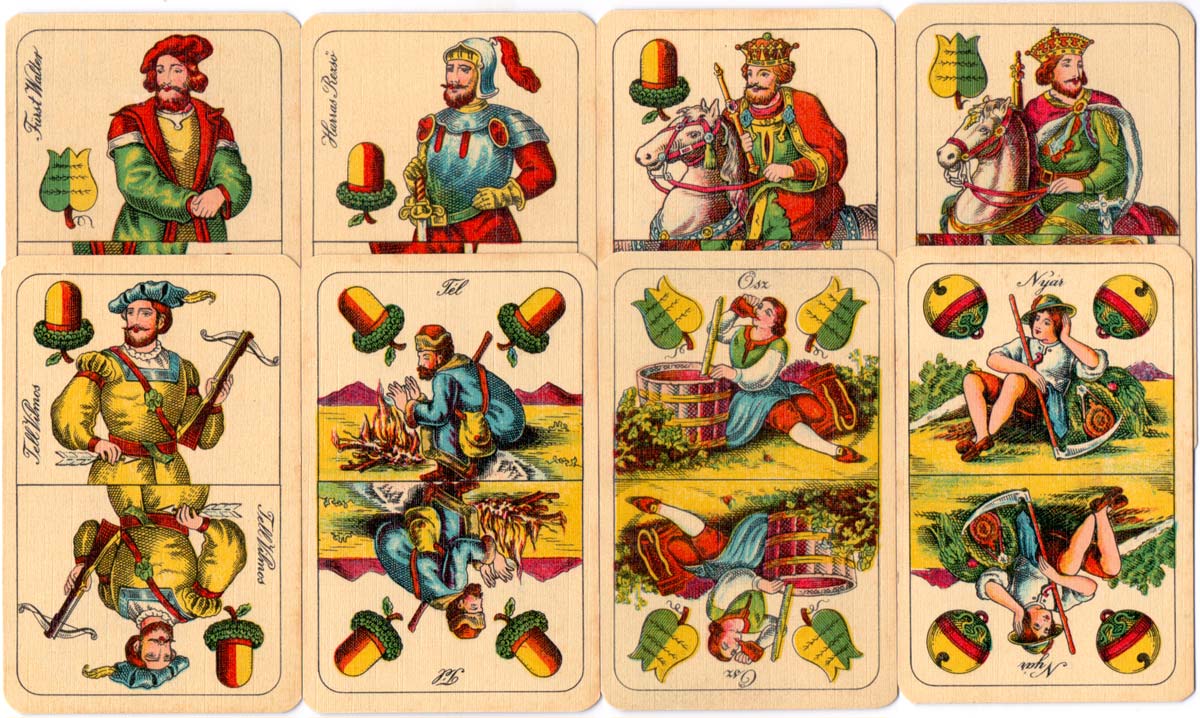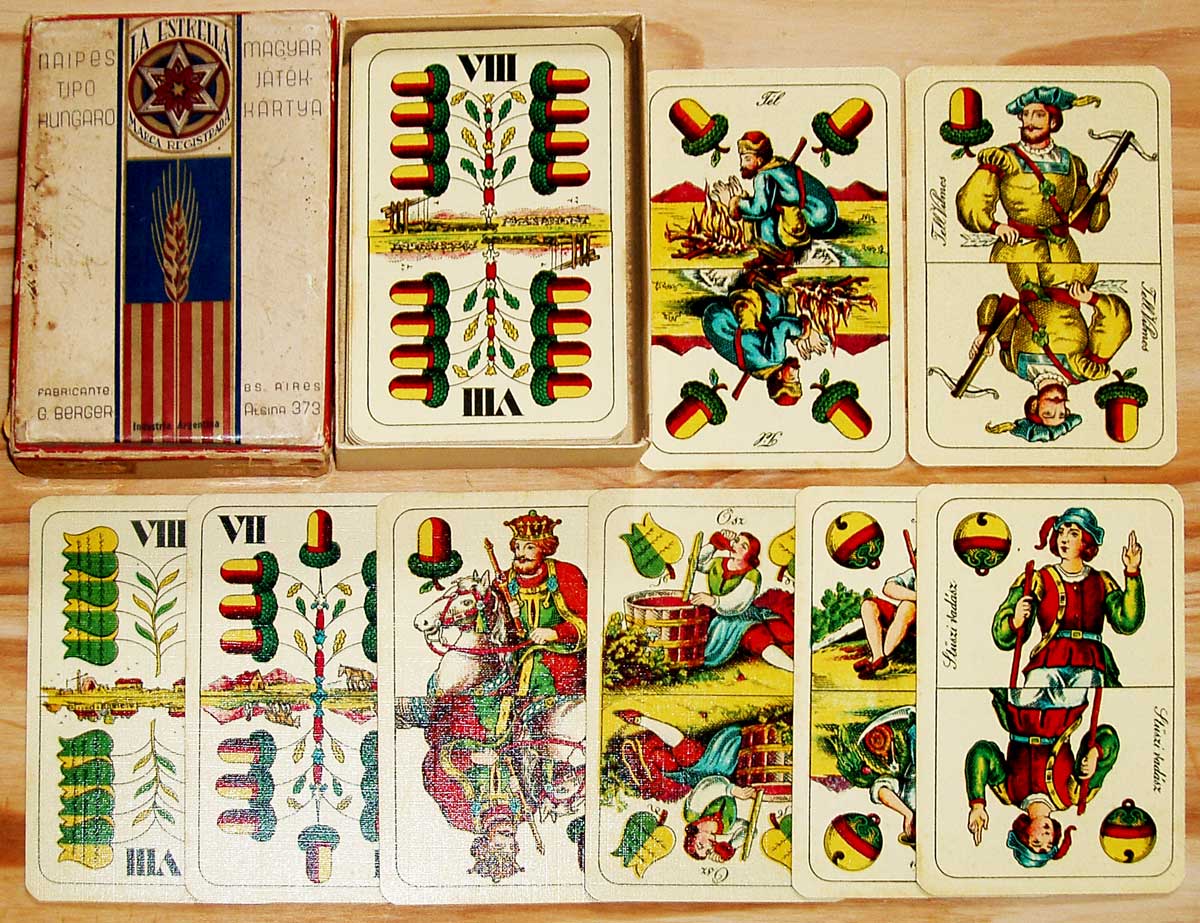 ---
See also: Hungarian 'Seasons' pattern by Piatnik, c.1991.
Member since February 01, 1996
View Articles
Curator and editor of the World of Playing Cards since 1996.
Recommended
Facsimile of 'Wilhelm Tell' Hungarian deck by Salamon Antal, Keczkemét, 1860.
"Dvouhlavé Hrací Karty" (Czech Seasons playing cards) made by Obchodní Tiskárny, c.1980.
Luxus No.123 Hungarian seasons pattern manufactured in Hungary by the Playing-Card Factory and Printing House, c.1970.
Hungarian 'Seasons' playing cards made by G. Berger, Alsina 373, Buenos Aires c.1940
32 cards Hungarian "Seasons" pattern, with Argentinean tax stamp and trade mark of six-pointed star on 7 of bells, c.1955-60.
The Hungarian Seasons pattern. With the Hungarian deck you can play a lot of card games. Every village has its own game and rules with this card deck.