Hungarian Playing Cards - Naipes Tipo Húngaro
Manufactured by IGOR L. M. DOMICELJ / Naipes VIGOR S.R.L., Tejedor 244-256, Buenos Aires. 32 cards "Seasons" pattern, with Argentinean tax stamp and trade mark of six-pointed star on 7 of bells, c.1955-60.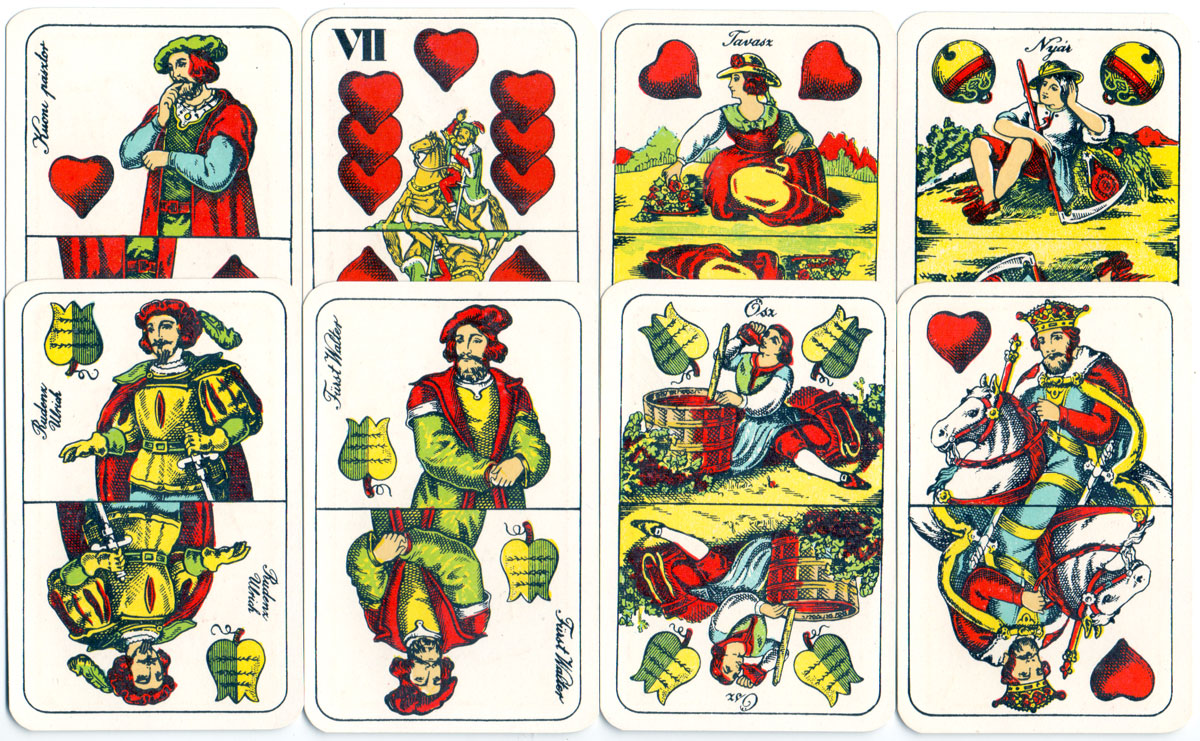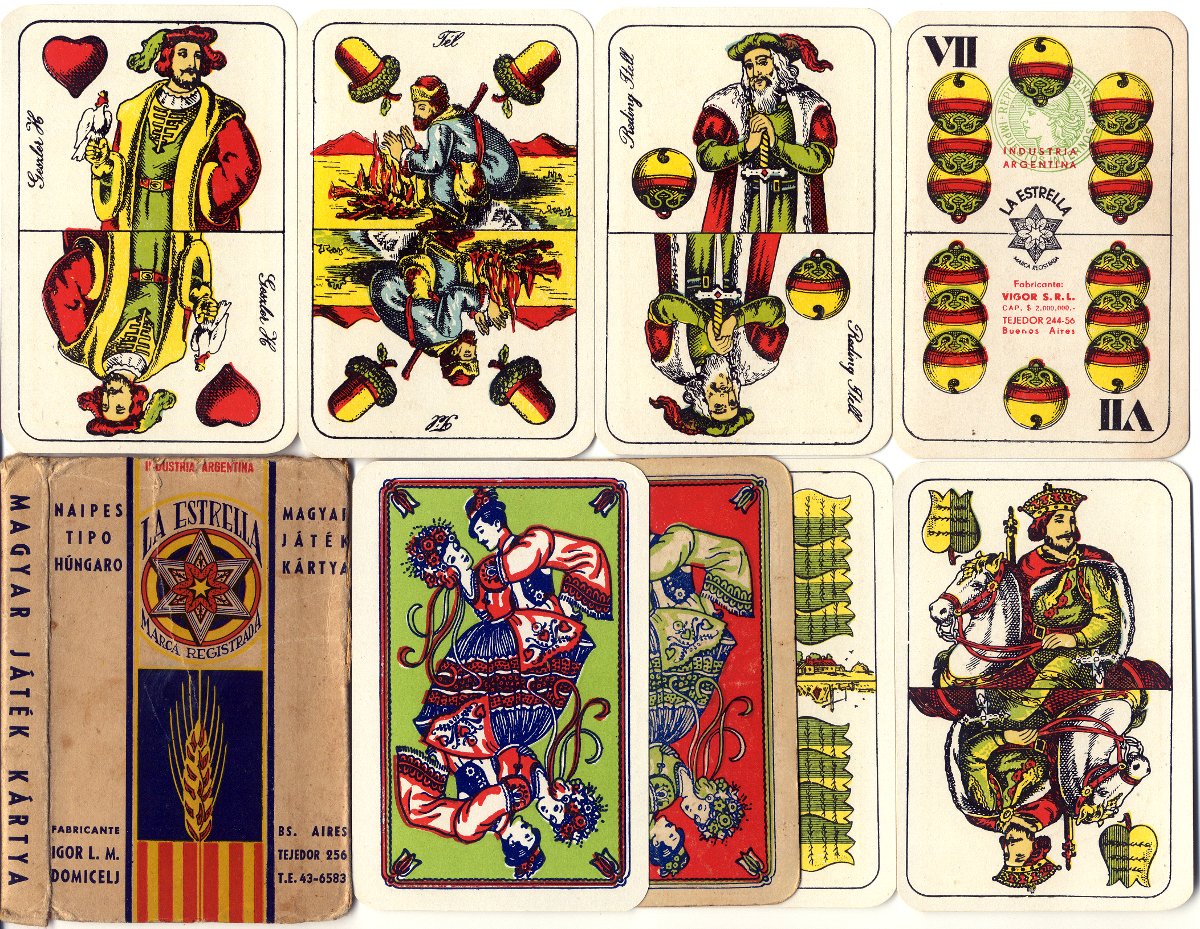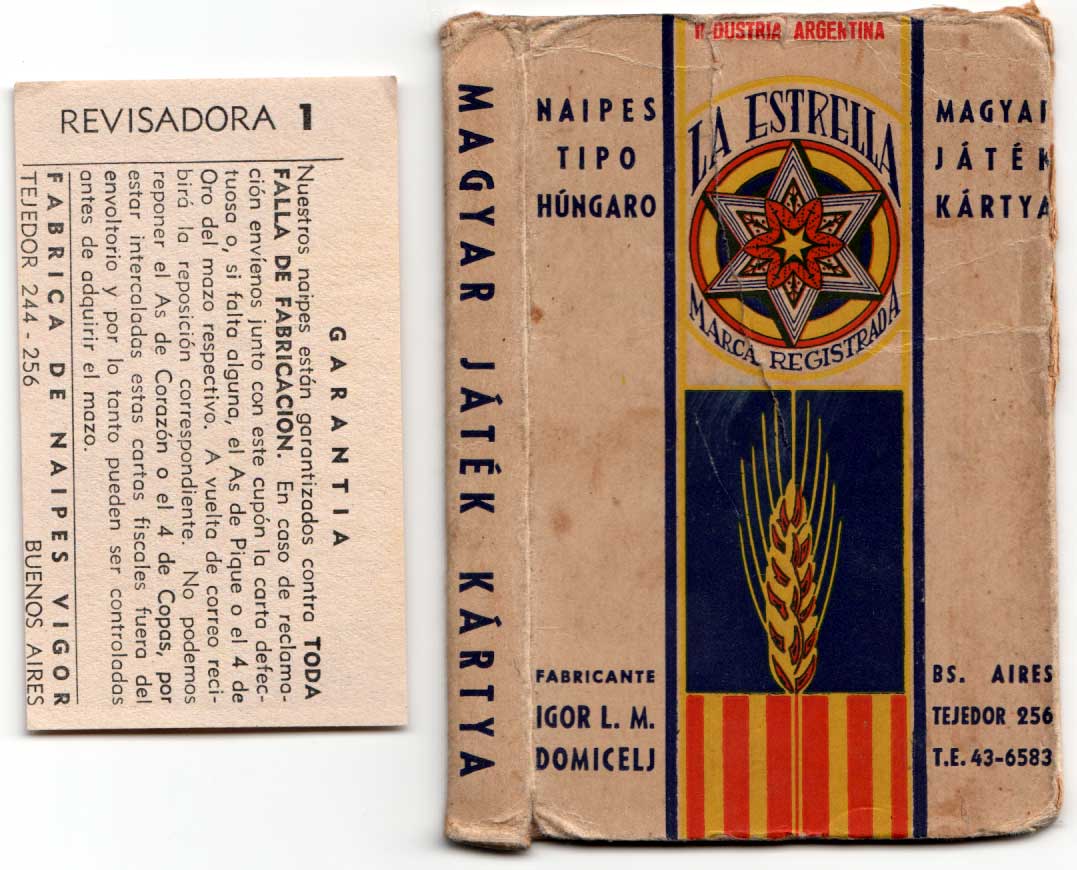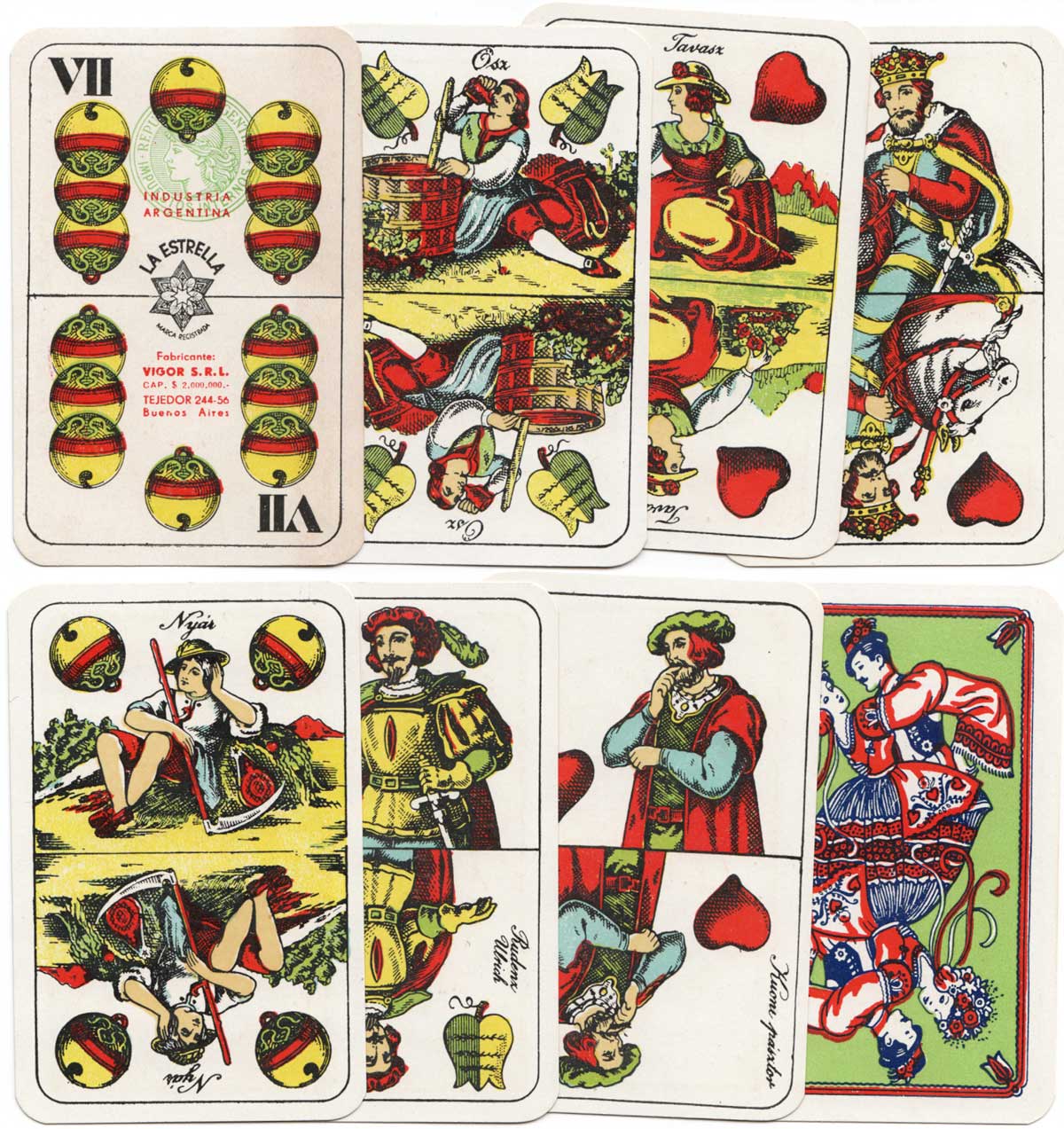 ---
A slightly earlier edition of this deck (sadly incomplete) with a matching back design may have been made by Igor Domicelj.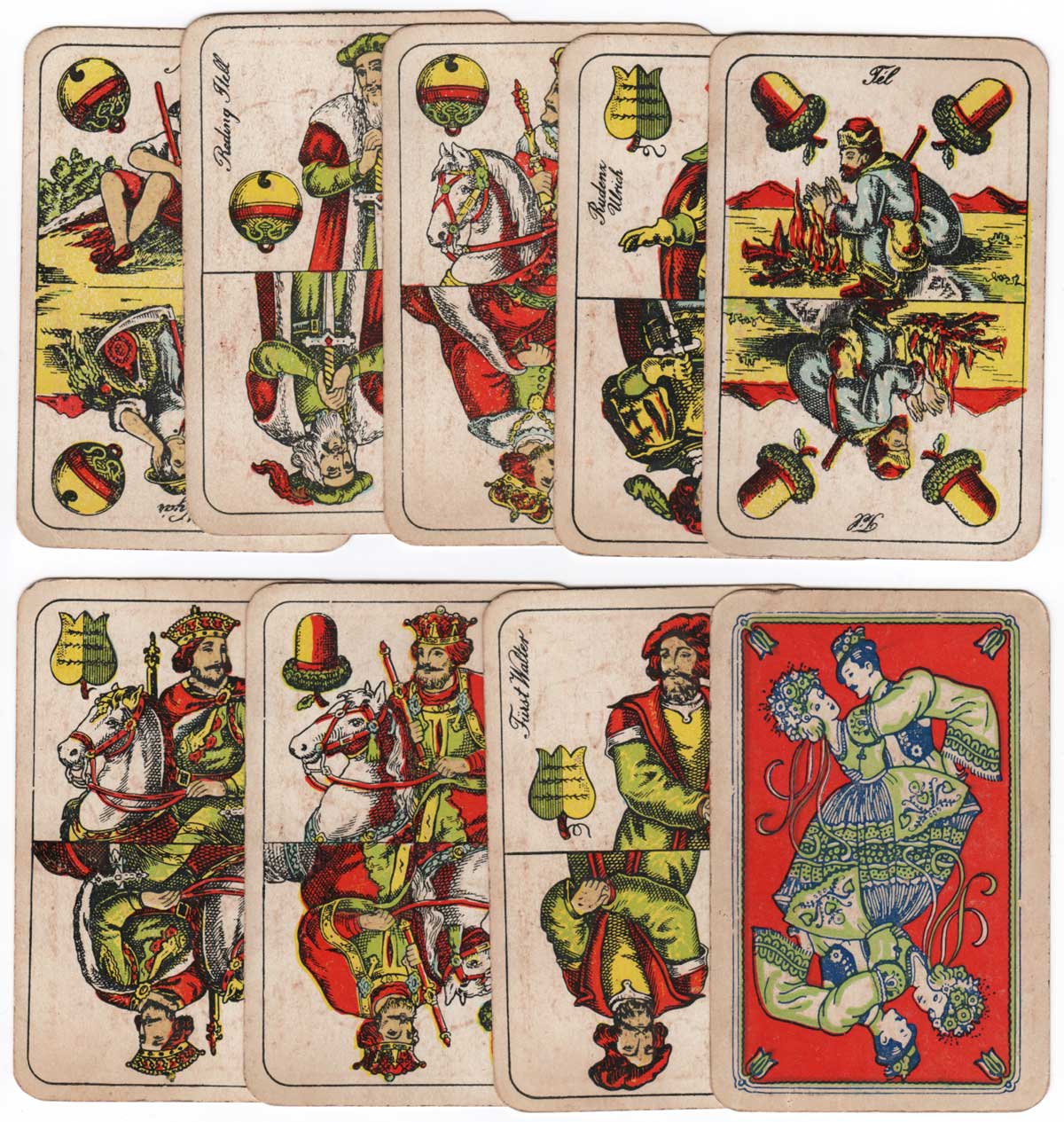 ---