Advertising & publicity playing cards by Joker S.A.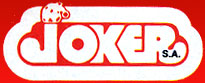 Advertising and publicity playing cards manufactured by JOKER S.A.I.C., Chorroarín 1068, Buenos Aires, c.1980-present.
Joker S.A.I.C. produce a wide range including children's card games, tarot cards and advertising decks, some examples of which are shown on this page, alongside their standard Spanish-suited and Anglo-American playing cards.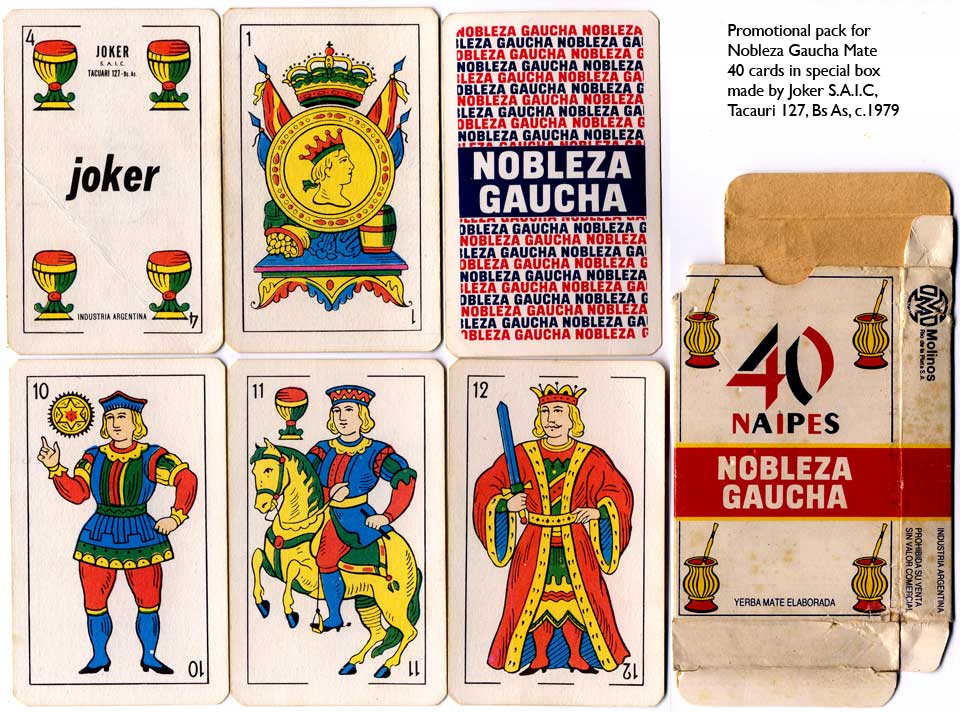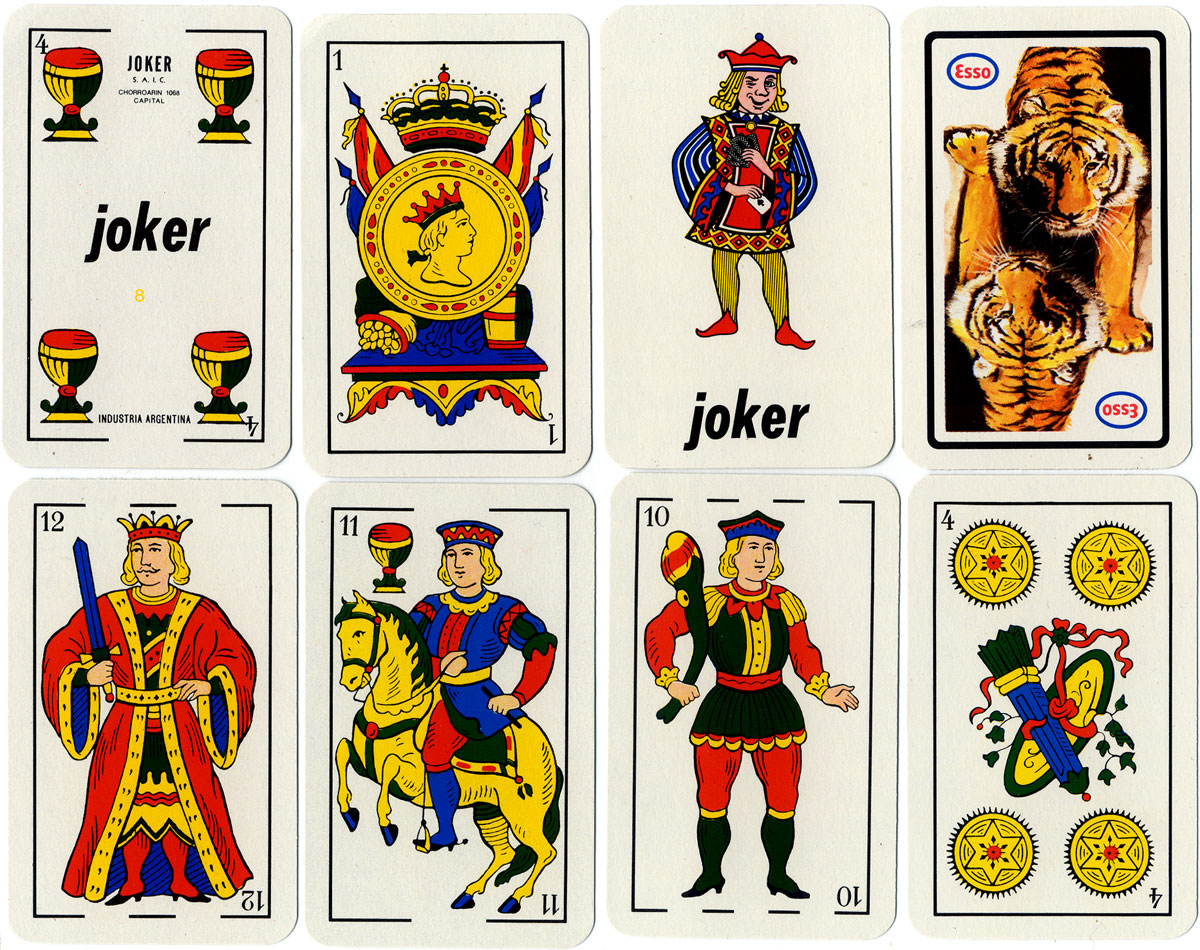 New Logo
In standard Spanish-suited packs the 'Joker' logo appears on the fours of cups and the jokers.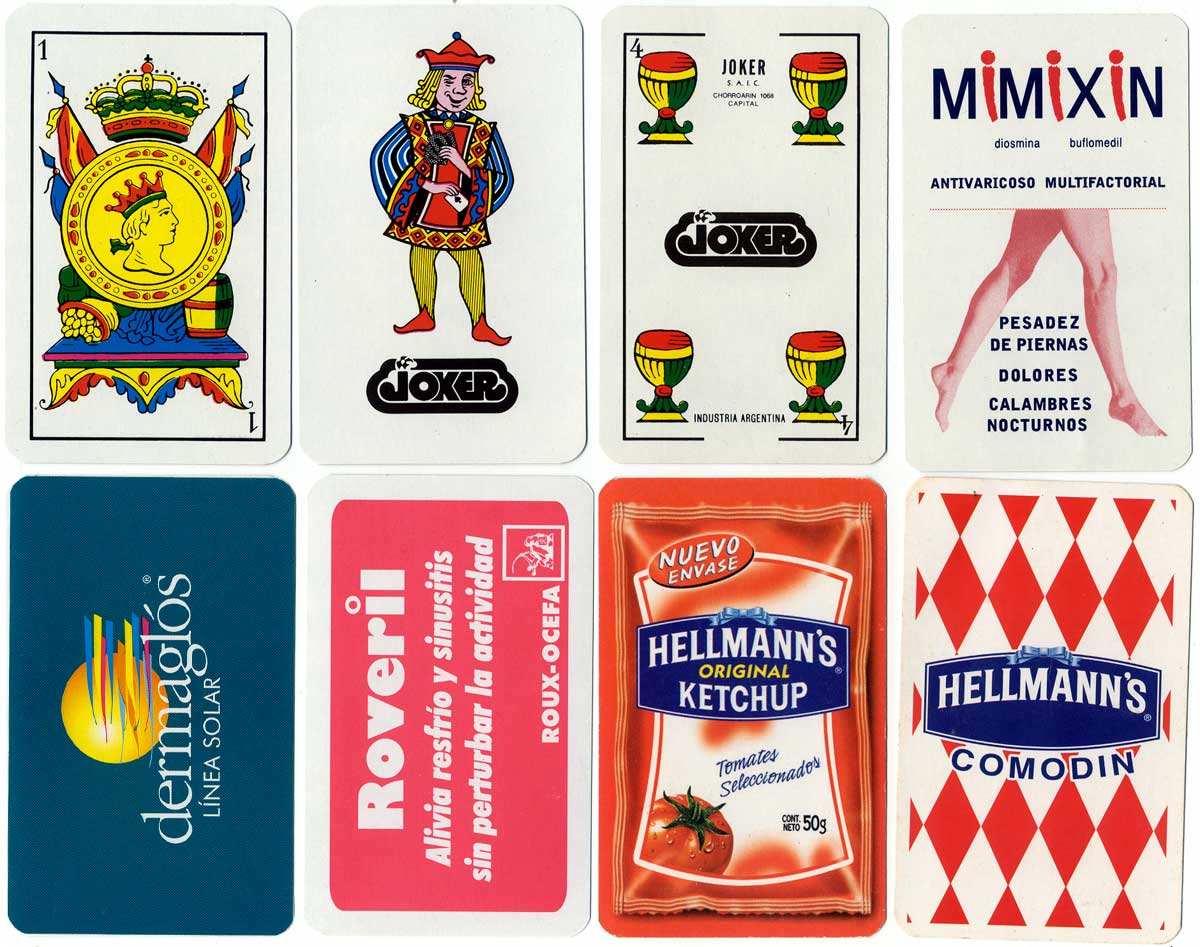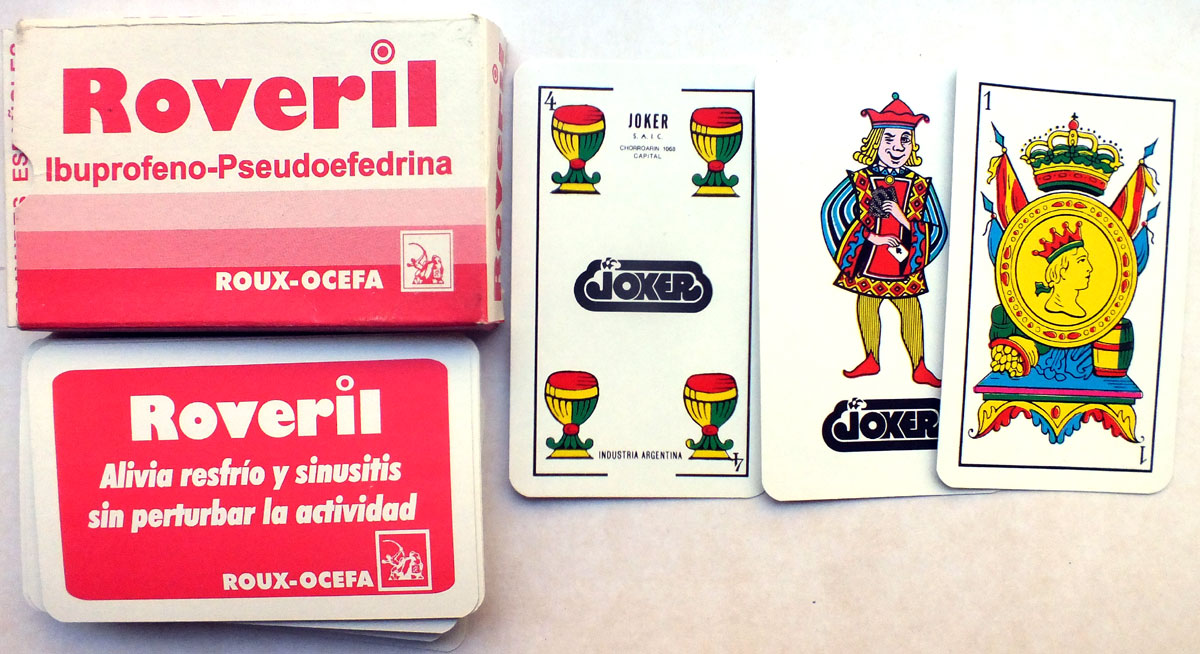 ---
Standard French-suited packs have elaborately patterned court card designs, which were inherited from Cía Fabril Financiera.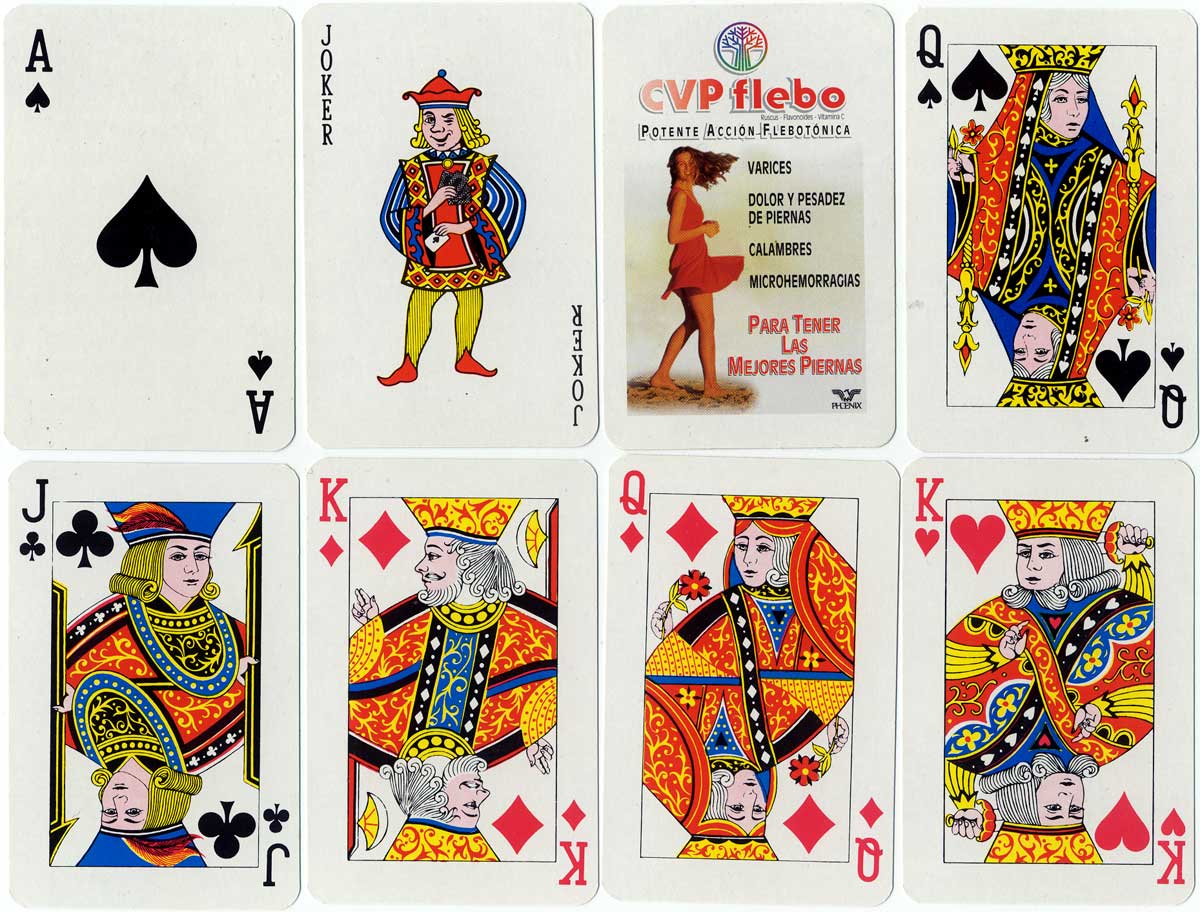 ---