Published January 29, 2010
•
Updated June 12, 2023
Taller 4
Spanish-suited playing cards by TALLER 4, Buenos Aires, Argentina, c.2000.
Spanish-suited playing cards by TALLER 4, Buenos Aires, c.2000
Taller 4 is a colour photocopying and printing business with various branches in the Buenos Aires region as well as elsewhere in Argentina. This self-promoting deck of Spanish-suited playing cards was produced by the Alem y Tucumán branch of Taller 4 in Buenos Aires around 2000. (As it happens this branch has now been sold to another printing company.)
The pack has 48 cards plus 8 extra cards with publicity about Taller 4's range of services. The cards are in a smaller and taller format than normal playing cards, and have large index numbers. The suit of coins is represented by suns, and the ace has the Argentine flag in the background.
TALLER4 playing cards, c.2000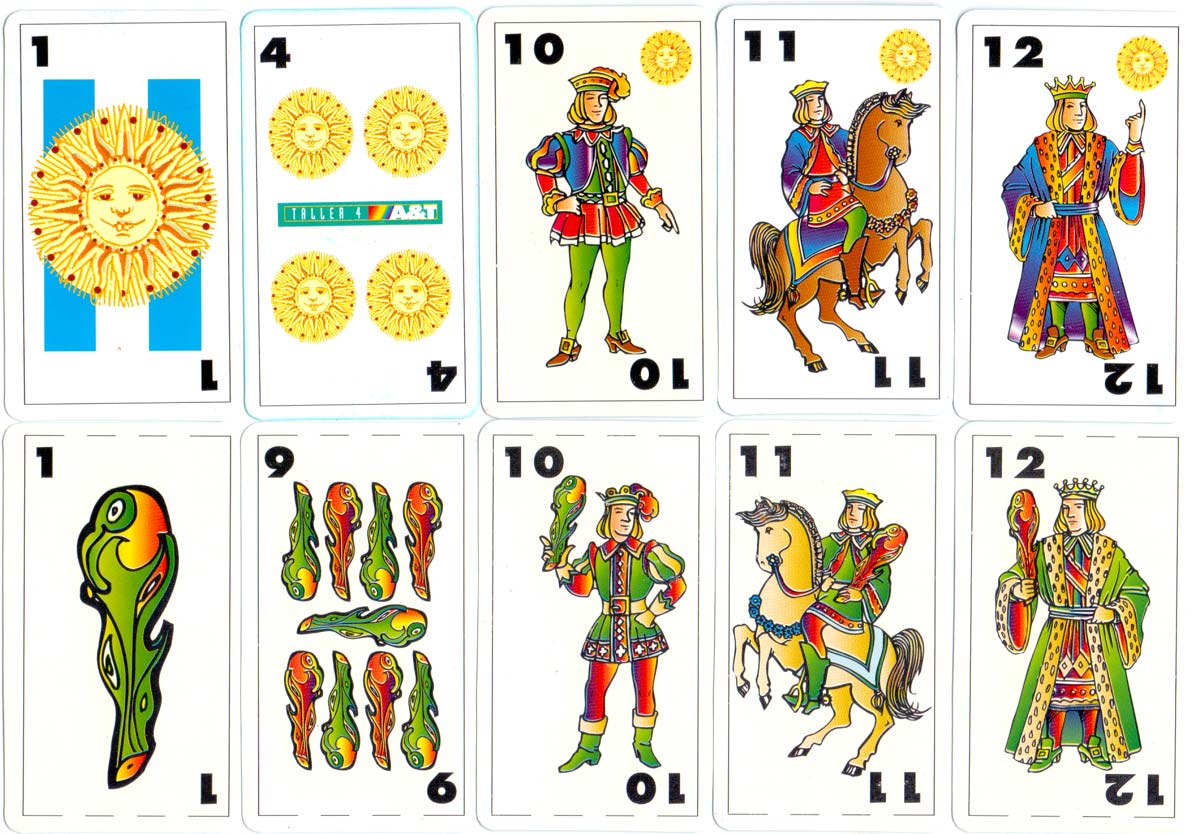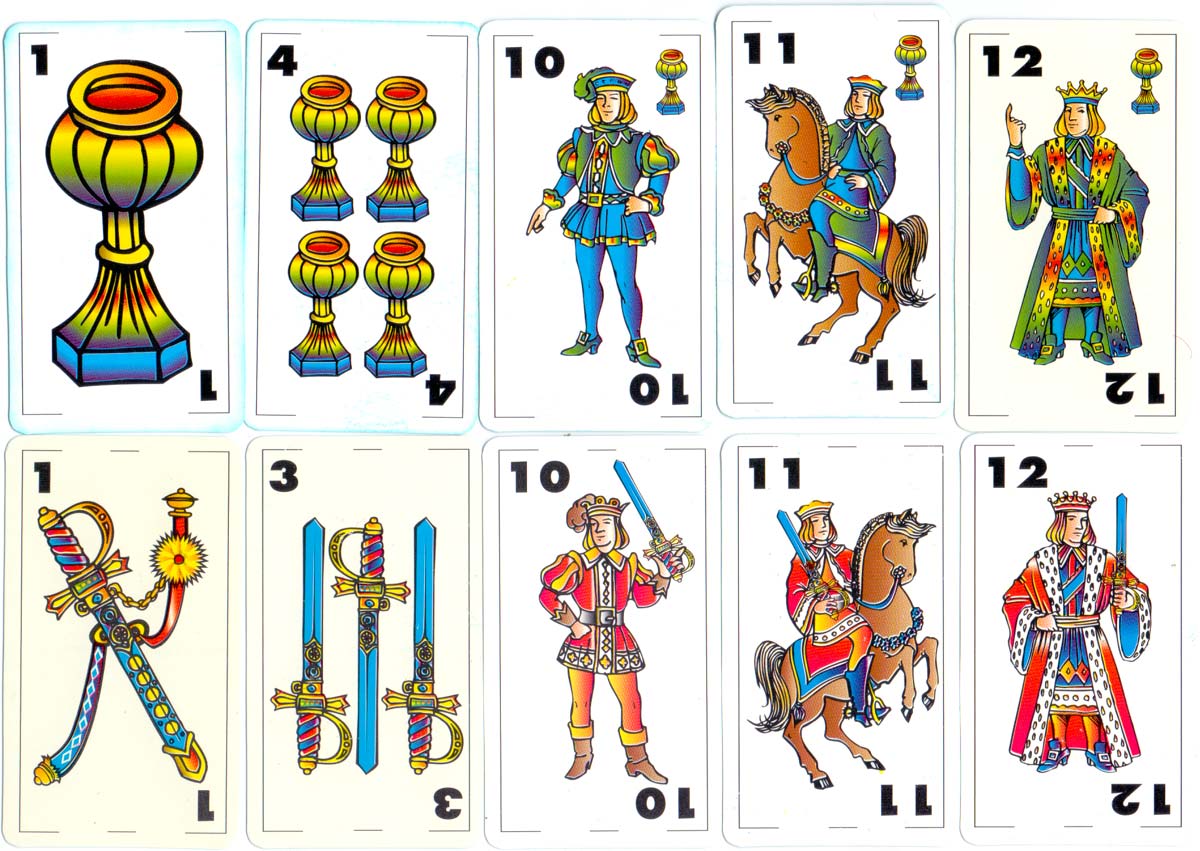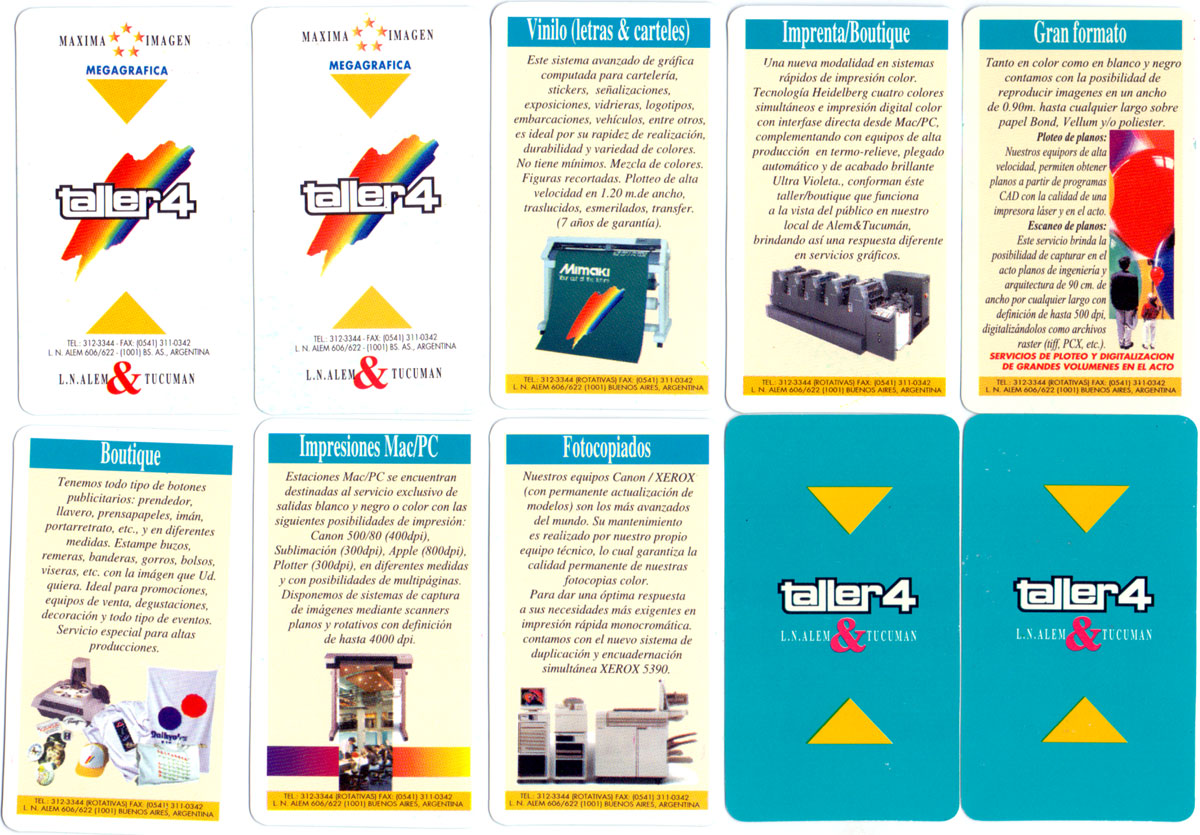 Member since February 01, 1996
Founder and editor of the World of Playing Cards since 1996. He is a former committee member of the IPCS and was graphics editor of The Playing-Card journal for many years. He has lived at various times in Chile, England and Wales and is currently living in Extremadura, Spain. Simon's first limited edition pack of playing cards was a replica of a seventeenth century traditional English pack, which he produced from woodblocks and stencils.