Published July 31, 2004
•
Updated June 23, 2022
Taroquis 'Obelisco'
78-card 'Taroquis Marca Obelisco' published by Mario Colombo, Buenos Aires, during the 1950s, 60s & 70s, in the style known as "Tarocco Piemontese" which had been developed by Italian cardmakers during the nineteenth century.
TAROQUIS 'MARCA OBELISCO'
by Mario Colombo, Rodriguez Peña 335, Bs As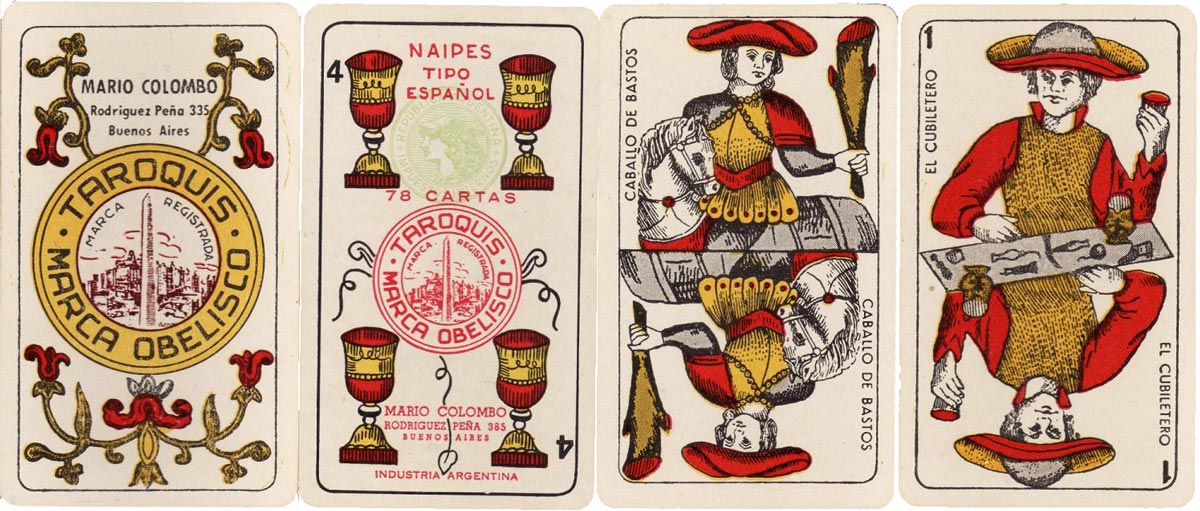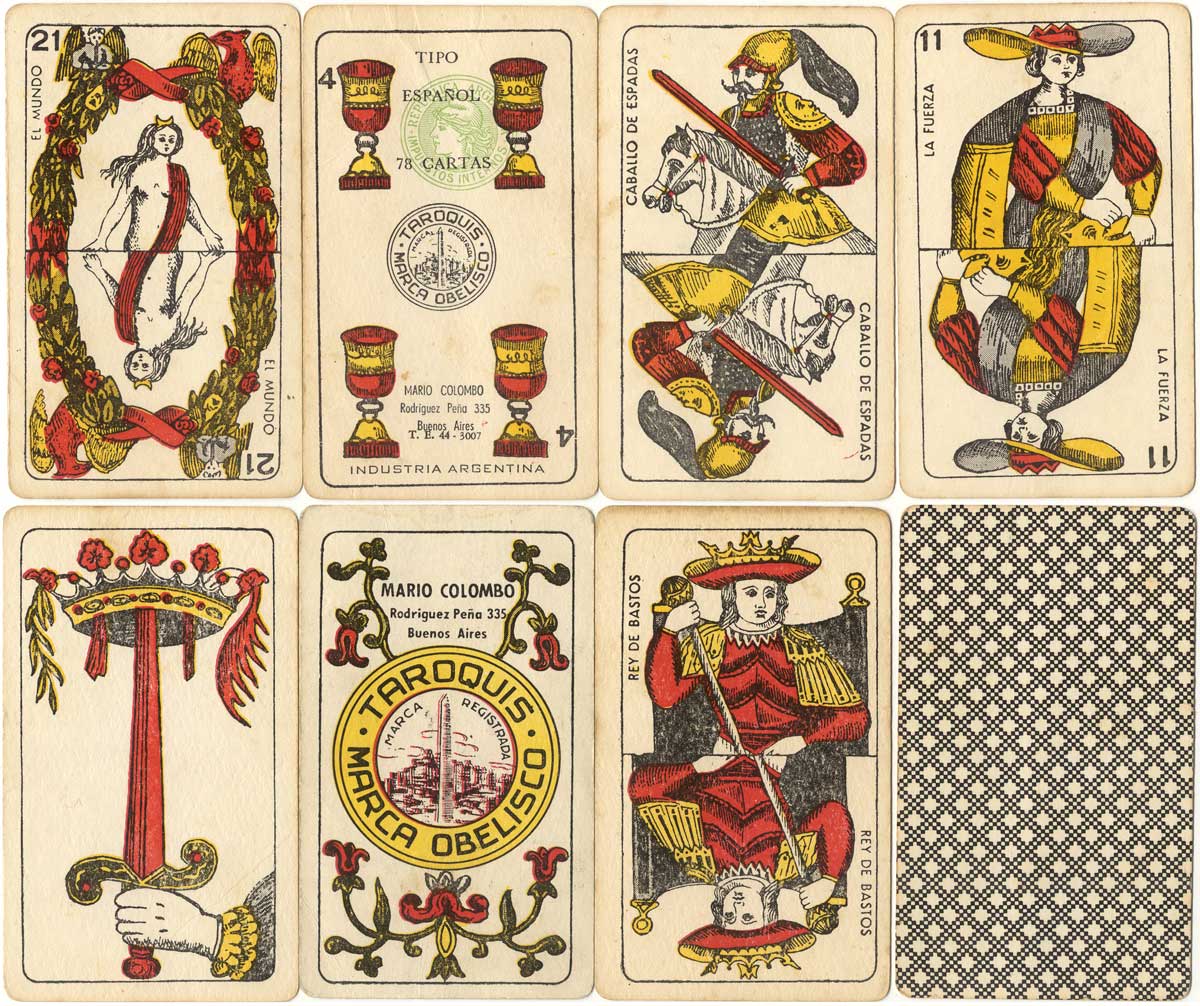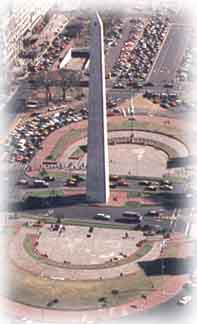 Mario Colombo also produced "Naipes Obelisco" directly copied from the designs of John Waddington (England).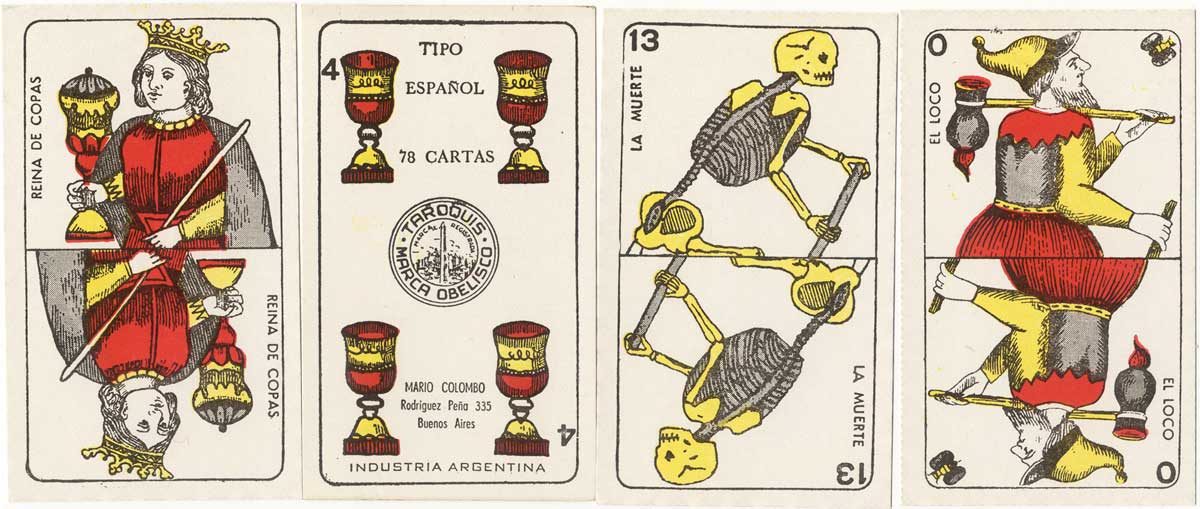 Member since February 01, 1996
Founder and editor of the World of Playing Cards since 1996. He is a former committee member of the IPCS and was graphics editor of The Playing-Card journal for many years. He has lived at various times in Chile, England and Wales and is currently living in Extremadura, Spain. Simon's first limited edition pack of playing cards was a replica of a seventeenth century traditional English pack, which he produced from woodblocks and stencils.