Published October 07, 2010
Updated March 24, 2022
Naipes del Salitre
Playing cards recovered from the Northern Chile saltpetre workers. The cards are mostly from Spanish 'Cadiz' pattern decks, and several manufacturers can be identified.
Playing cards recovered from the saltpetre workers from Northern Chile, 1850-1940.
"En el norte de Chile hay dos historias que marcaron una época importante, la historia del salitre que data de 1850 hasta 1940, esto significó un asentamiento de miles de personas que vivían en situaciones precarias y su forma de pago mensual era con fichas, estas eran de vaquelitas, y solamente se transaban en la misma oficina salitrera. En el año 1900 fuerón abolidas por el gobierno chileno y el pago a los trabajadores era con moneda nacional, pues bien para entretenerse lo hacian através de los naipes los cuales yo los he estado coleccionando por varios años, estos tienen fecha de 1867 hacia adelante. La segunda importante sería la guerra del pacífico entre Chile y Bolivia." - Chilean collector.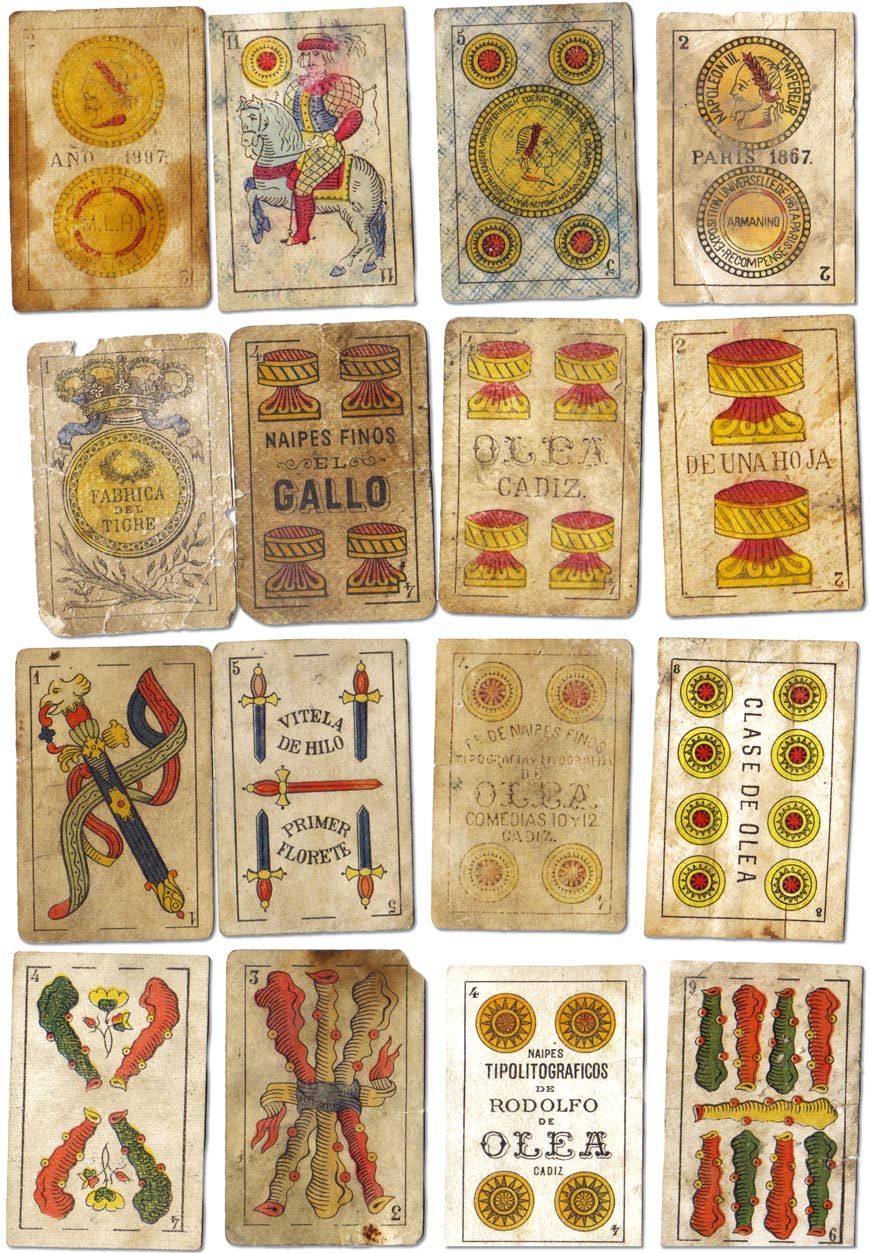 ---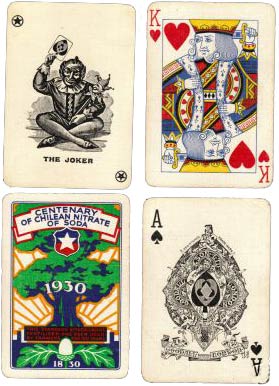 Member since February 01, 1996
View Articles
Curator and editor of the World of Playing Cards since 1996.