Published February 20, 2017
Updated April 23, 2022
Maxi Puke 201 Circus Poker
Maxi Puke 201 Circus Poker brand produced by Wenyu Paper Products, Shanghai.
"Maxi Puke 201" Circus Poker produced by Wenyu Paper Products, Shanghai, with attractive bird drawings on the court cards and reverse. The words "Maxi Puke" are simply a romanization of the phrase 马戏扑克. This means "Circus [brand] poker" in English. The Chinese word for "circus" literally means "horse show" (referring to stunts in horseriding), hence the presence of horses in both the jokers, the ace of spades and the central medallion on the box. The pip cards are quite ordinary western style pips. See the cardboard box►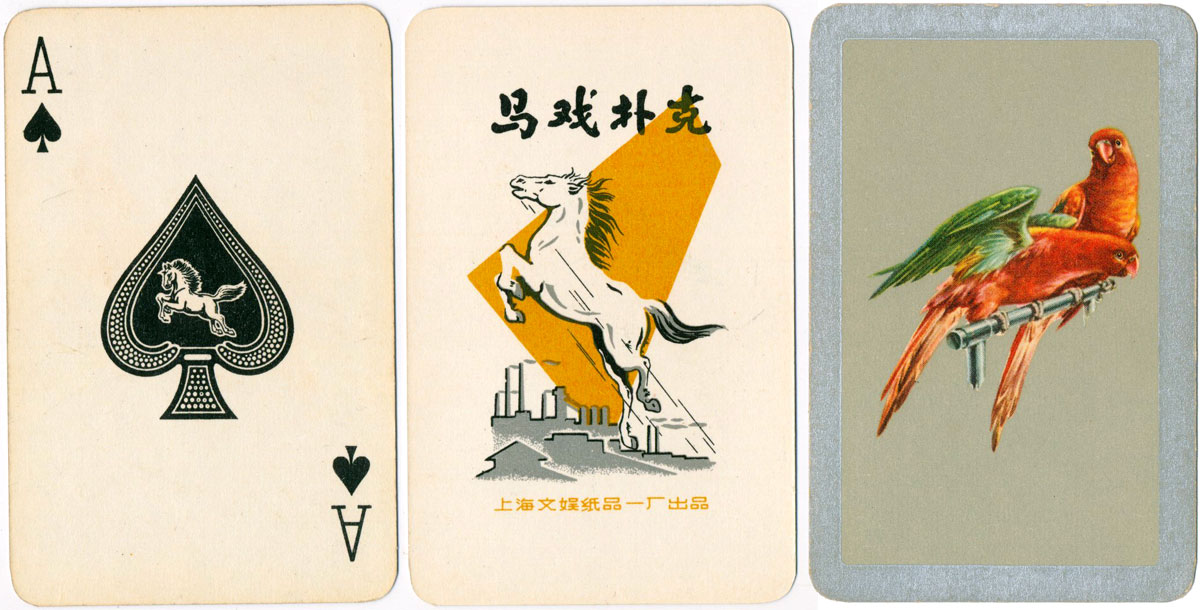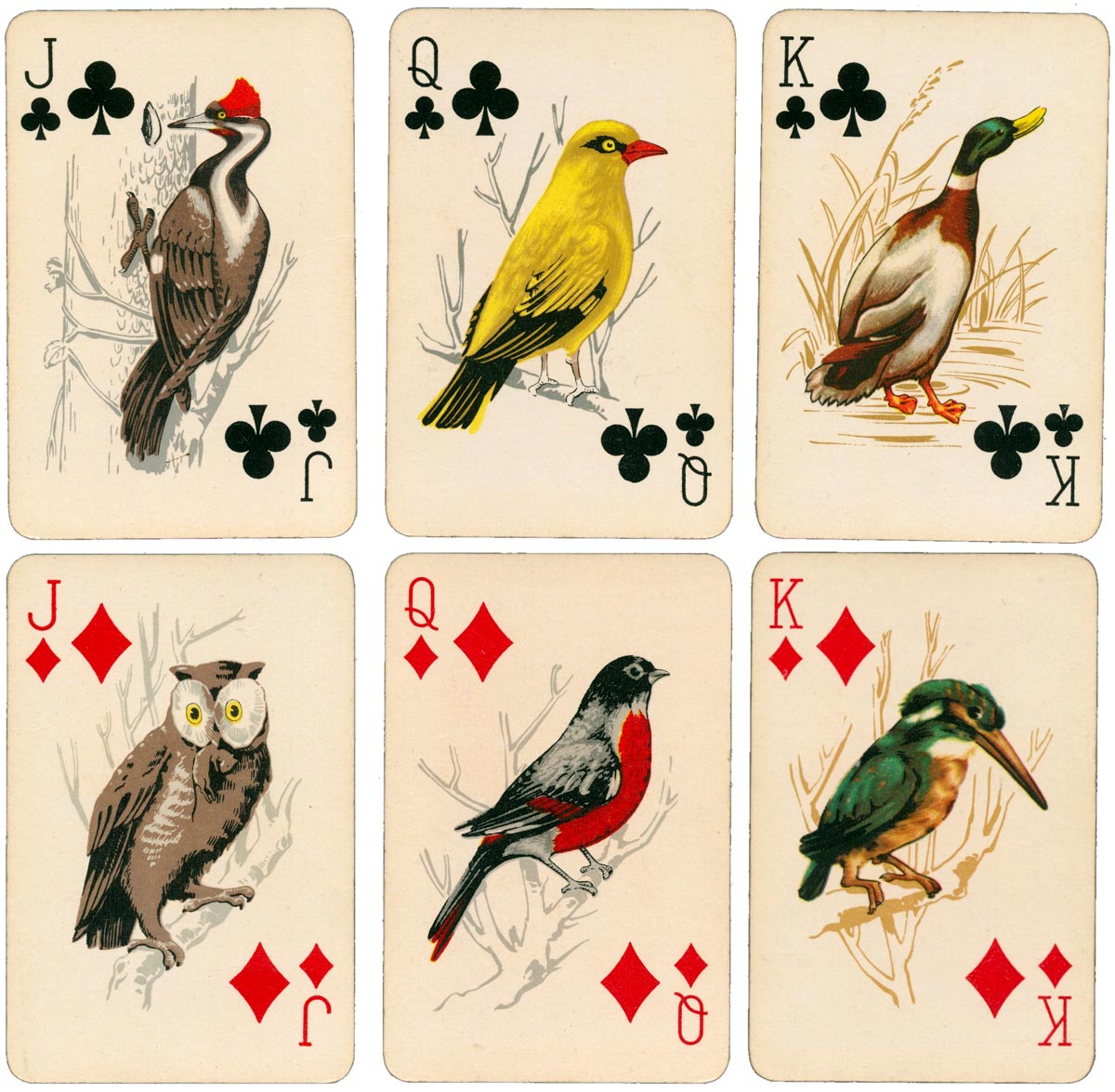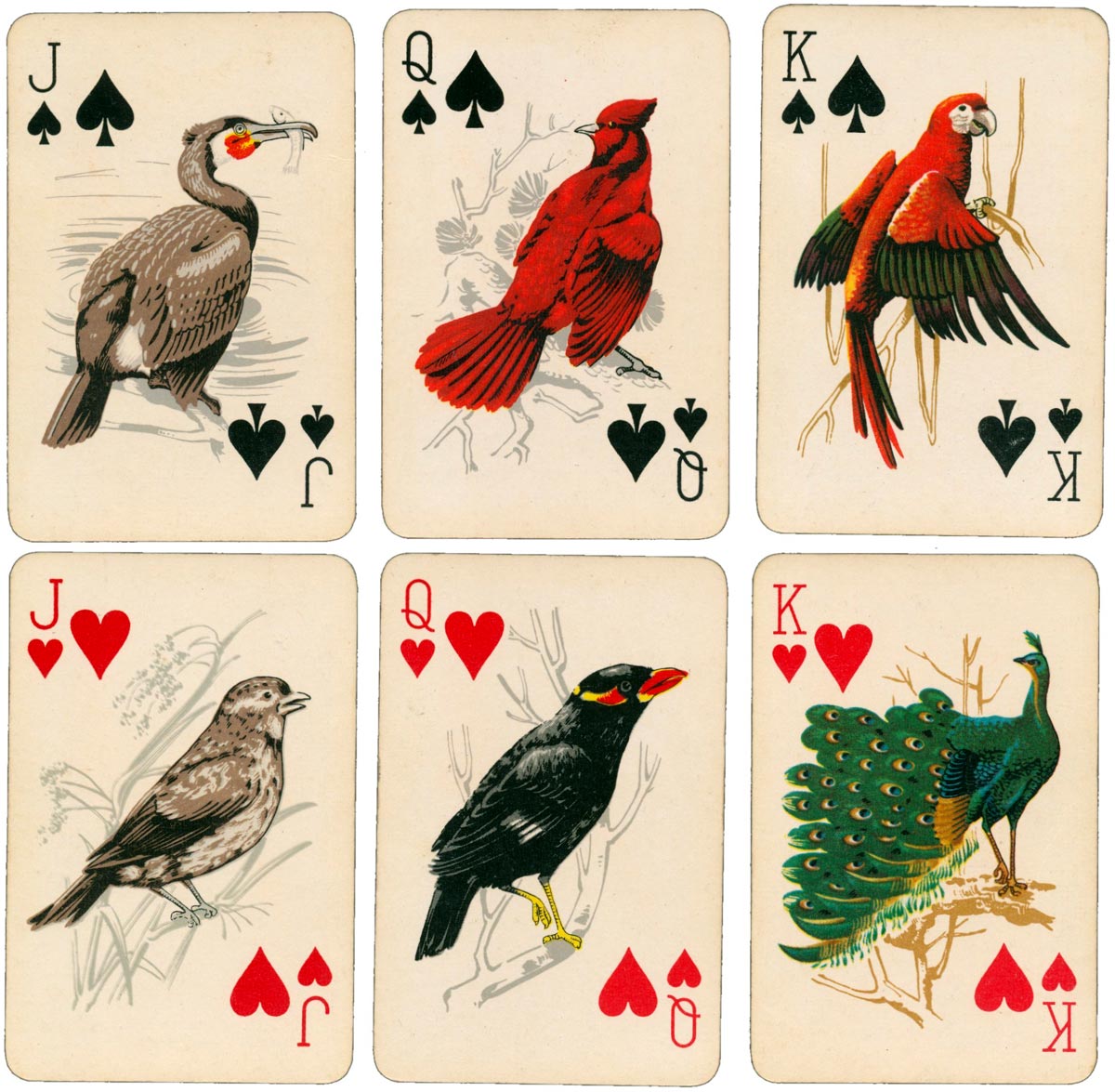 Member since March 02, 2012
View Articles
I have adored playing cards since before I was seven years old, and was brought up on packs of Waddington's No 1. As a child I was fascinated by the pictures of the court cards.
Over the next fifty years I was seduced by the artwork in Piatnik's packs and became a collector of playing cards.
Seeking more information about various unidentified packs I discovered the World of Playing Cards website and became an enthusiastic contributor researching and documenting different packs of cards.
I describe my self as a playing card archaeologist, using detective work to identify and date obscure packs of cards discovered in old houses, flea markets and car boot sales.