Published December 24, 2015
Updated May 28, 2022
Lucky Buddha Beer
Deck made in China in c.2010 advertising the Chinese brew "Lucky Beer, the enlightened beer"
Pack of cards made in China in c.2010 advertising the Chinese brew "Lucky Beer, the enlightened beer" which aims to elevate your mood. The company website explains: the "Laughing Buddha depicted on Lucky Buddha beer is actually not THE Buddha and therefore not religious but cultural". The Laughing Buddha is a representation of wealth, happiness and life fulfilment whilst the beer itself is "an Asian style lager that is truly an enlightened brew..." See: www.luckydrinkco.com►
All the cards are illustrated with cultural symbols and lucky charms, including the "Laughing Buddha" whose likeness features on the bottle. The same design is replicated across each suit, with just the indices varying. Share the good fortune!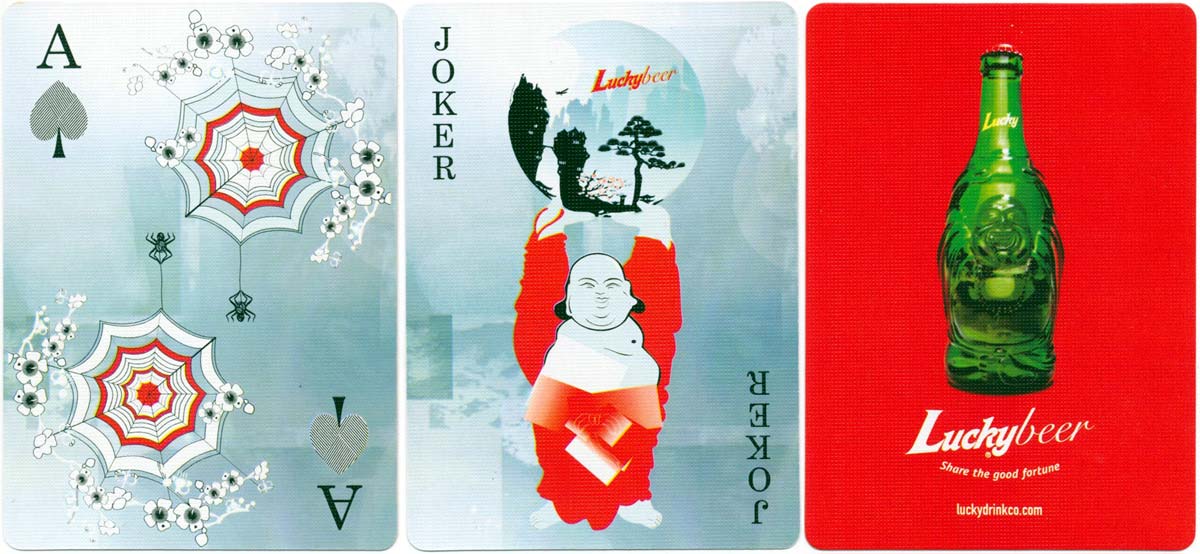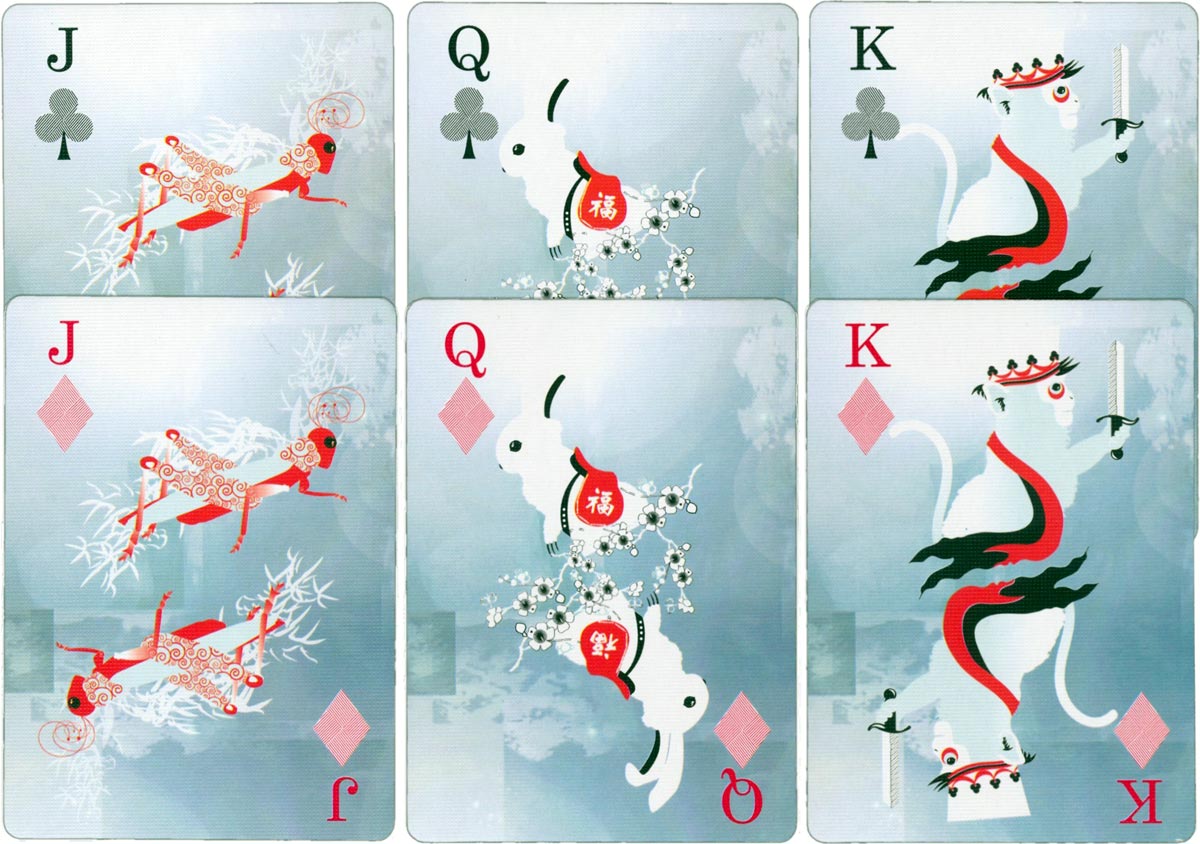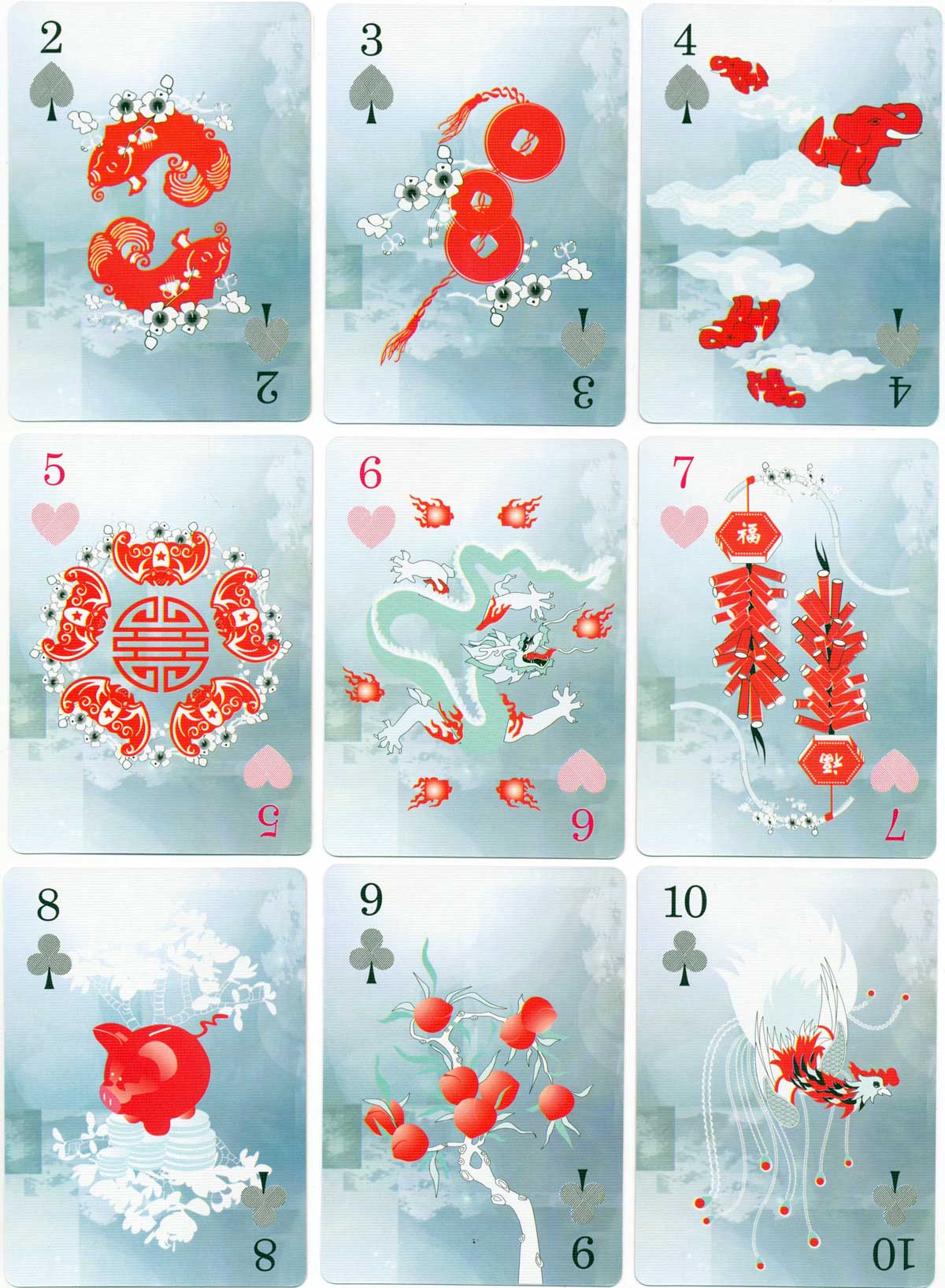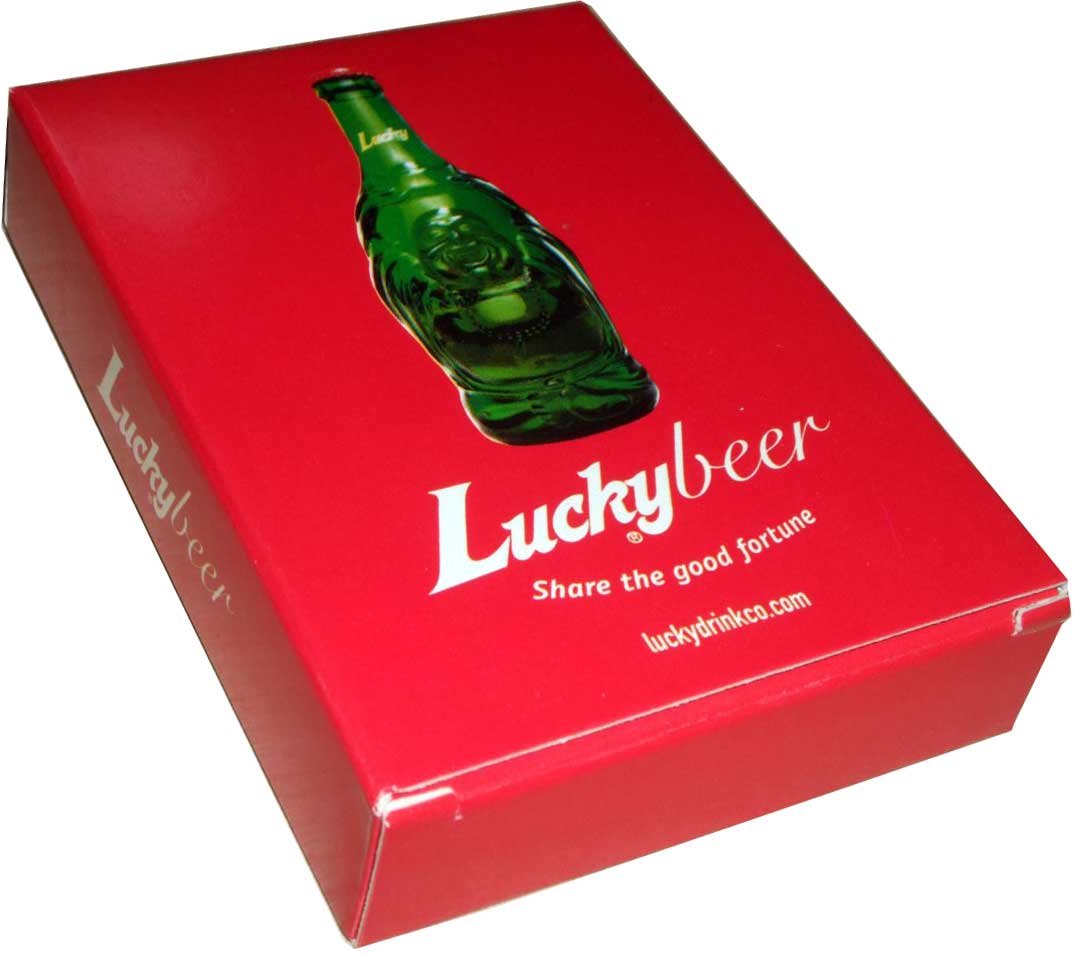 Member since March 02, 2012
View Articles
I have adored playing cards since before I was seven years old, and was brought up on packs of Waddington's No 1. As a child I was fascinated by the pictures of the court cards.
Over the next fifty years I was seduced by the artwork in Piatnik's packs and became a collector of playing cards.
Seeking more information about various unidentified packs I discovered the World of Playing Cards website and became an enthusiastic contributor researching and documenting different packs of cards.
I describe my self as a playing card archaeologist, using detective work to identify and date obscure packs of cards discovered in old houses, flea markets and car boot sales.