Published November 28, 2018
•
Updated January 13, 2023
Characters of "The Water Margin"
Characters from the Chinese novel "The Water Margin" - 水滸撲克.

Illustrated playing cards featuring characters from "The Water Margin", a Chinese novel attributed to Shi Nai'an, considered a classic of Chinese literature. Various forms of cards exist as the images often appear on Chinese money-suited, domino or Mah-Jong decks. This edition is a double French suited pack containing a total of 108 colourful images from "The Water Margin". The choice of issuing the cards as a two-deck set is significant. The total number of cards, 108, is also the total number of characters in the book. Notable characters include Wu Song on the king of spades. He is depicted committing his most famous deed - killing a tiger that terrorized a mountain pass. One ace of spades depicts Lin Chong, another character. Everything else is explained on the Info Card►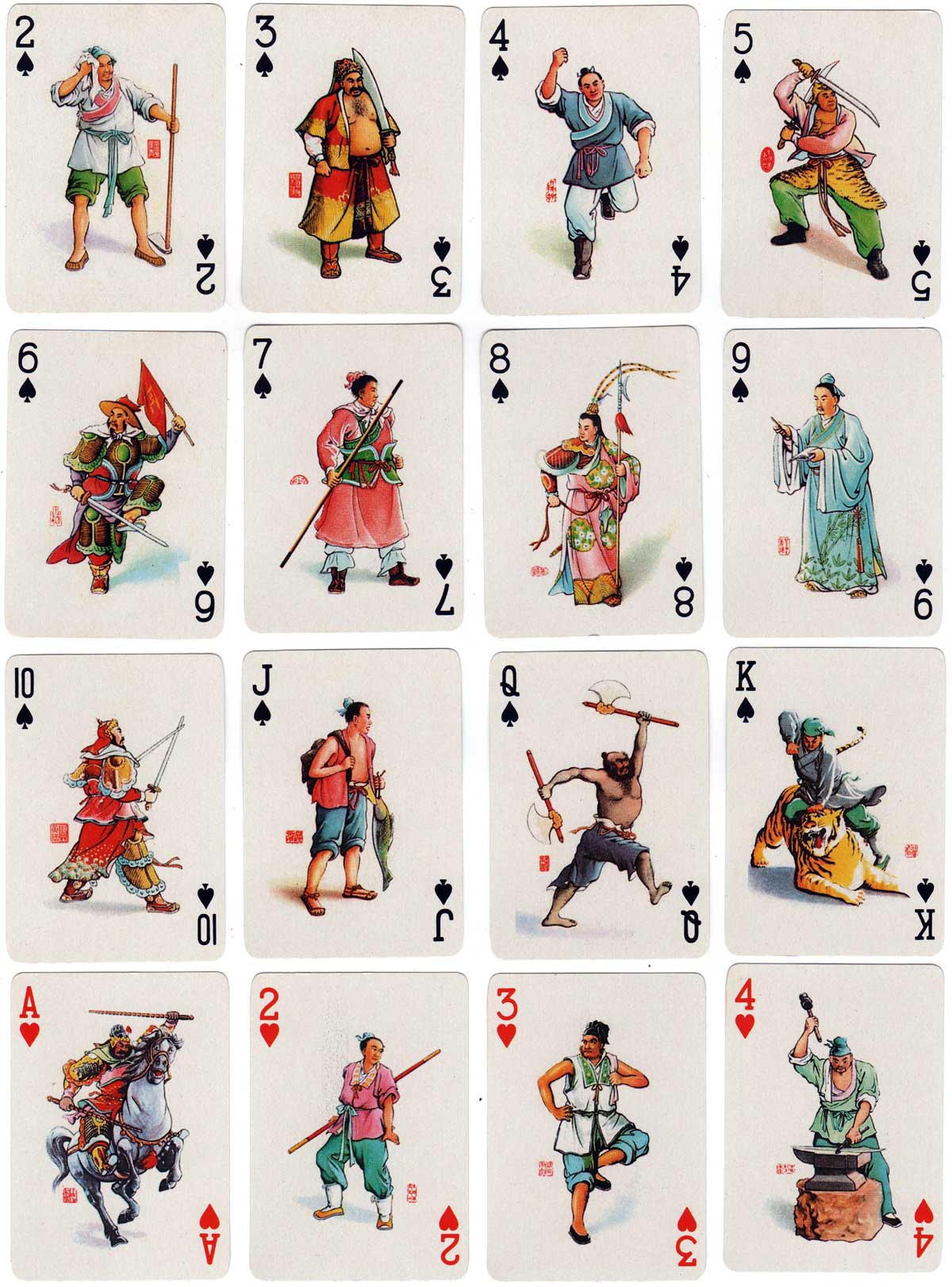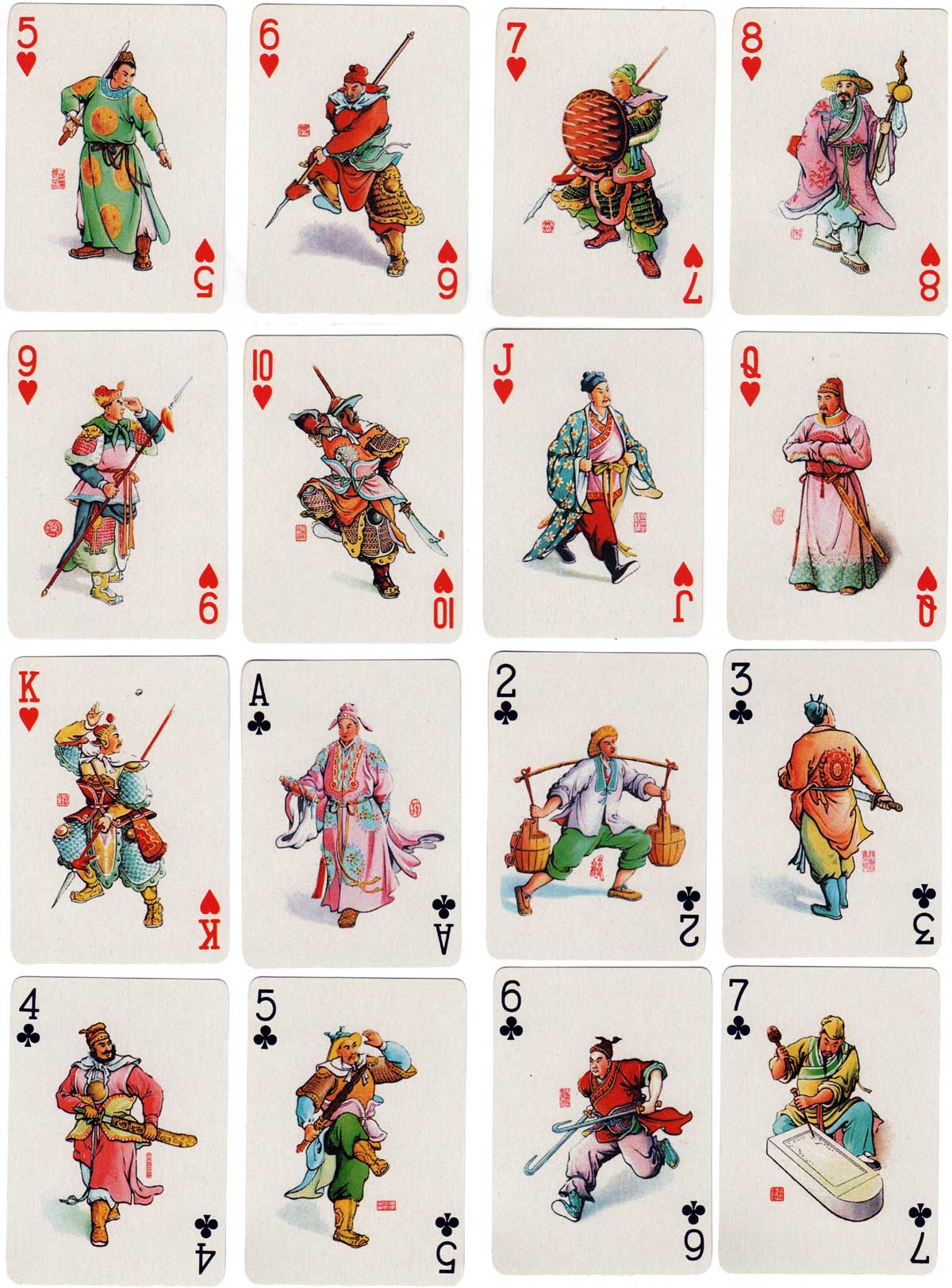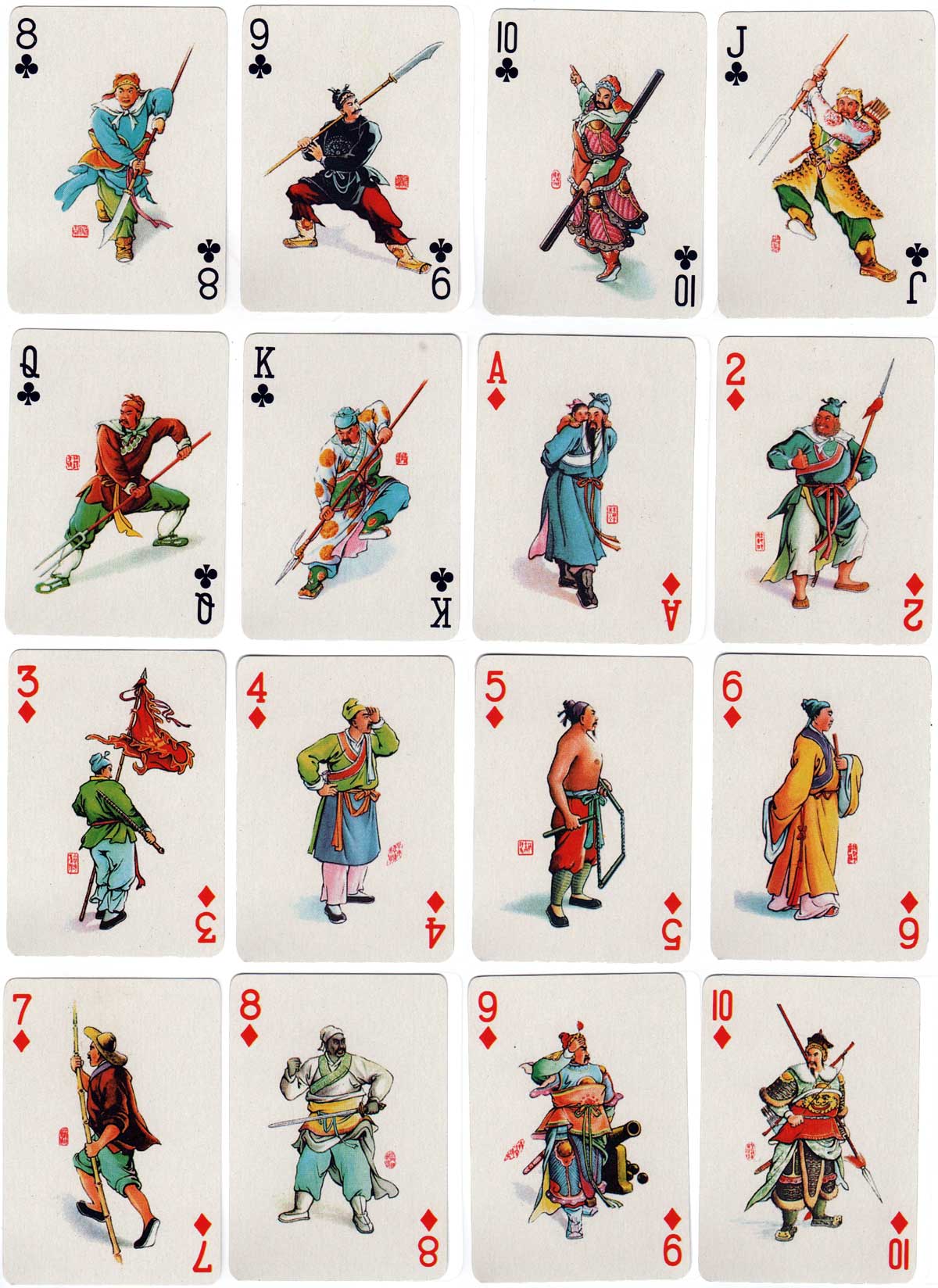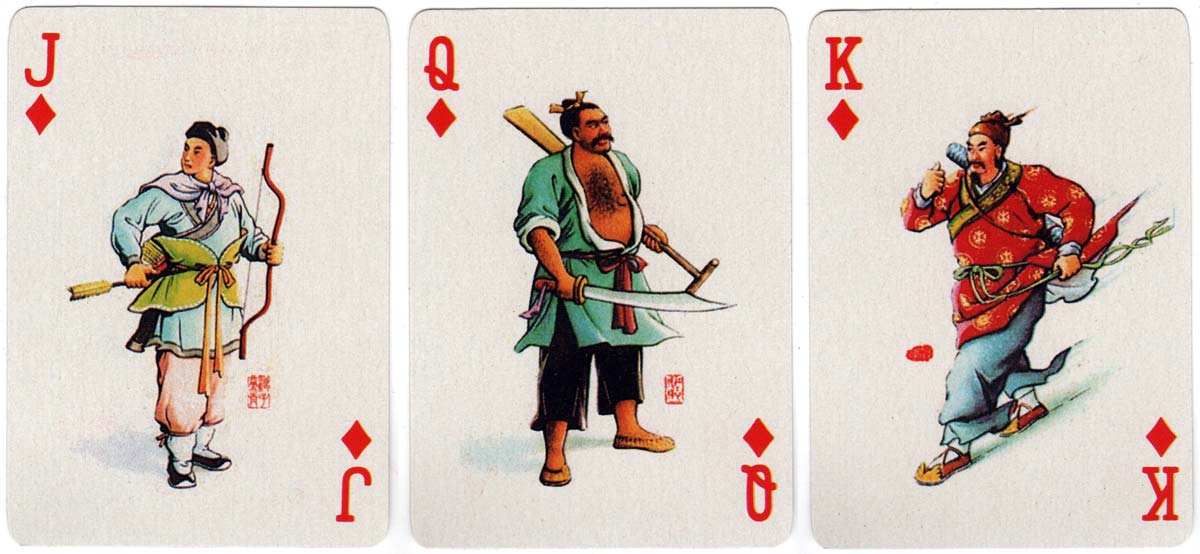 ---
Matchbox Labels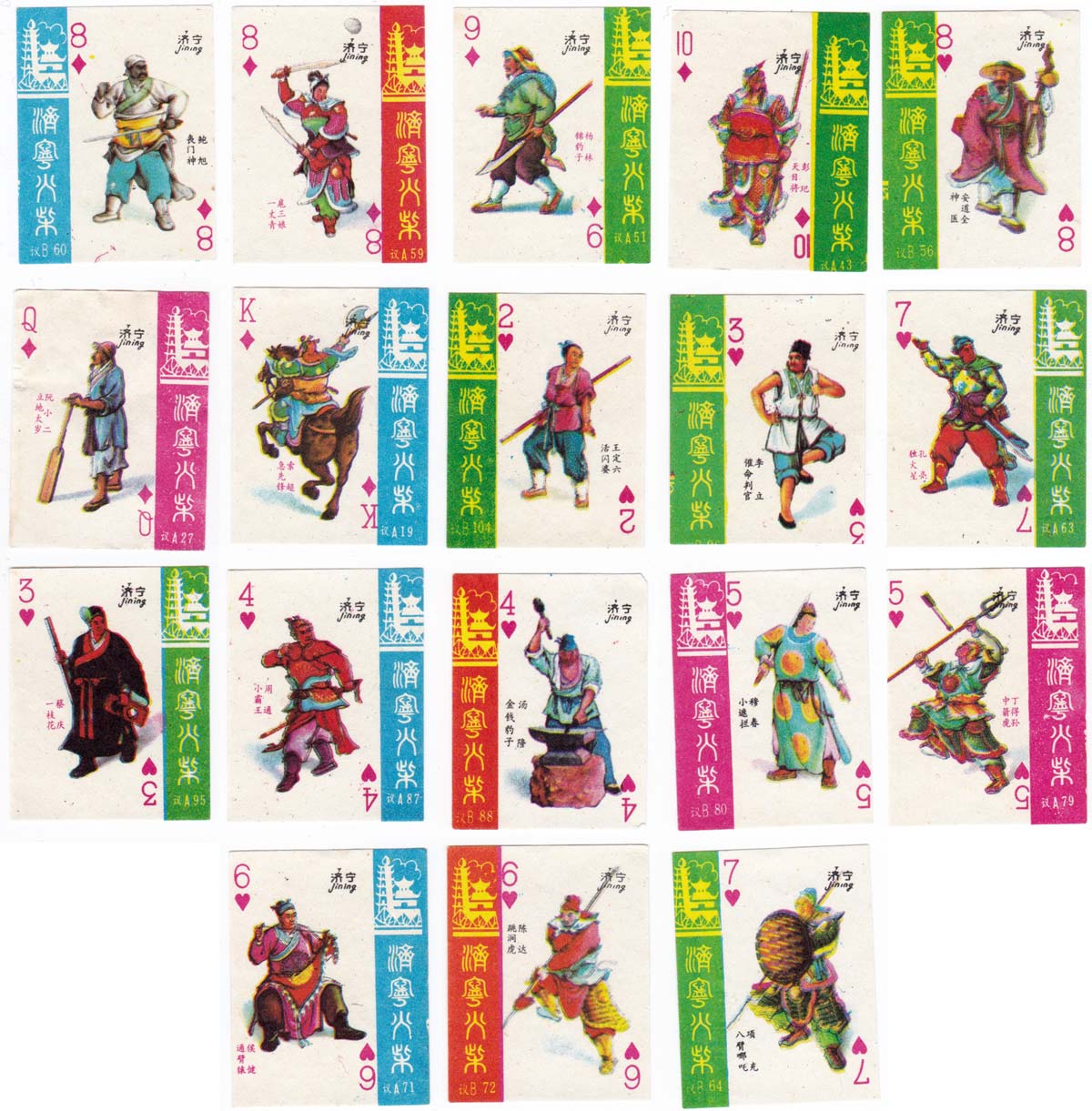 Member since March 02, 2012
I have adored playing cards since before I was seven years old, and was brought up on packs of Waddington's No 1. As a child I was fascinated by the pictures of the court cards.
Over the next fifty years I was seduced by the artwork in Piatnik's packs and became a collector of playing cards.
Seeking more information about various unidentified packs I discovered the World of Playing Cards website and became an enthusiastic contributor researching and documenting different packs of cards.
I describe my self as a playing card archaeologist, using detective work to identify and date obscure packs of cards discovered in old houses, flea markets and car boot sales.