Published March 26, 2013
Updated March 08, 2022
Ritter & Cie, 1933
A colourful re-working of the standard Anglo-American pattern in Art Deco style.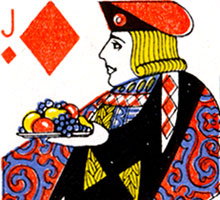 Ritter & Cie, Prague, 1933
Colourful designs in Art Deco style by Ritter & Cie, Prague, whose trademark is a Pegasus on the Ace of Hearts. Some of the items held by the court cards are not quite standard. "Ritter & Cie" had already been acquired by Ferd. Piatnik & Söhne in 1899 but the original name and trademark were continued.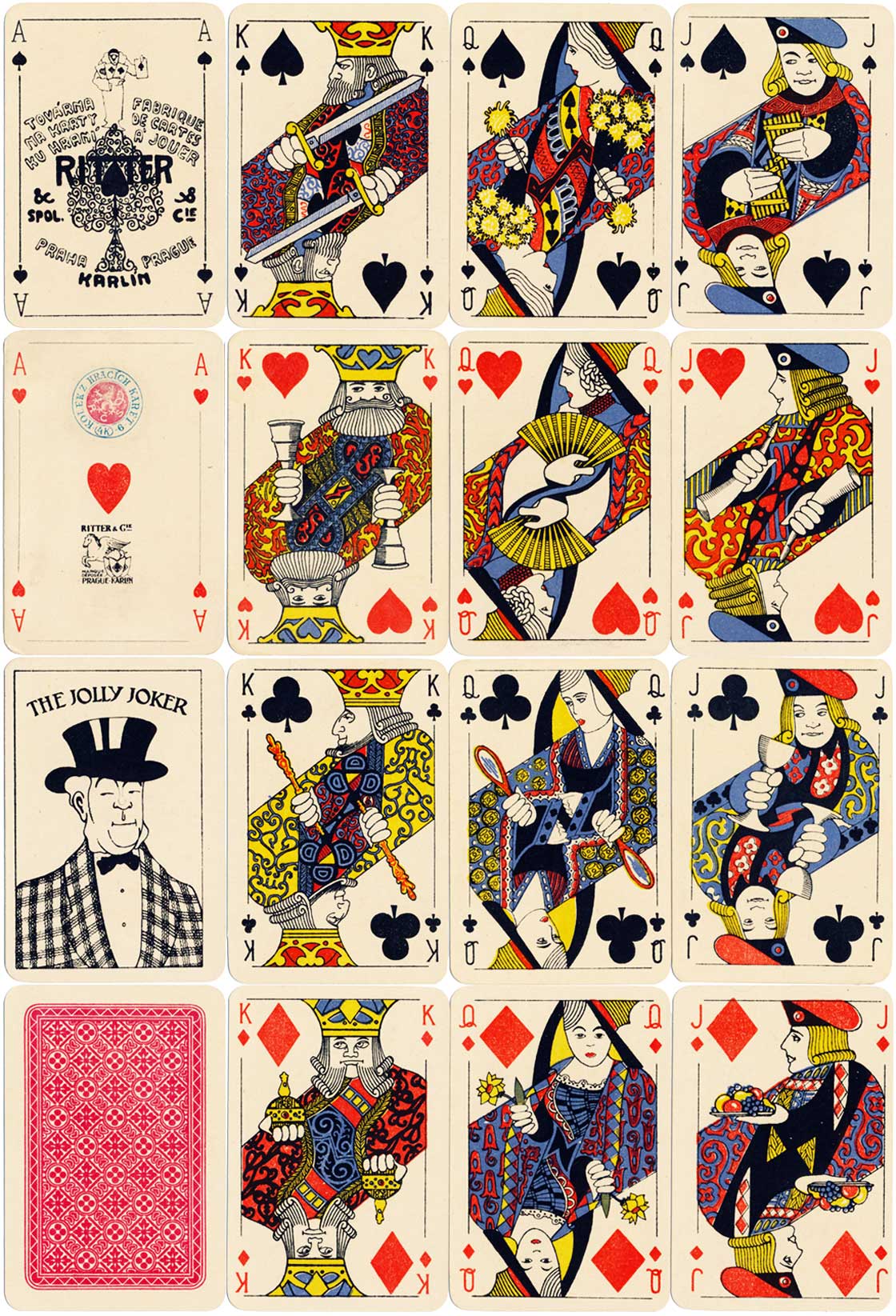 ---