Playing Cards from Czechoslovakia
The Republic of Czechoslovakia was founded in 1918 from the former Austro-Hungarian empire. Before this the Czech lands were provinces of Austria and followed much the same course as Germany, but during the 19th century Czech language, culture and national identity were revived and several packs of playing cards were published reflecting Czech national culture. After independence was achieved the tradition of German-suited cards continued, including Hungarian-style 'Seasons' cards where the knaves represent medieval central European heroes, the 'Prague' or 'Bohemian' pattern as well as French-suited cards and tarot (Tarock). Either side of the borders between Czechoslovakia and Austria cards tended to be similar and Bohemian playing cards were often manufactured in Vienna.
The old Italian suited Trappola cards, which flourished in Czechoslovakia from 18th to mid-20th centuries, were known as Spady cards. Czechoslovakia introduced its own playing card tax regime: the tax stamp had a Bohemian Lion in the centre with the inscription "KOLEK Z HRACICH KARET" printed in blue around the edge.
---

---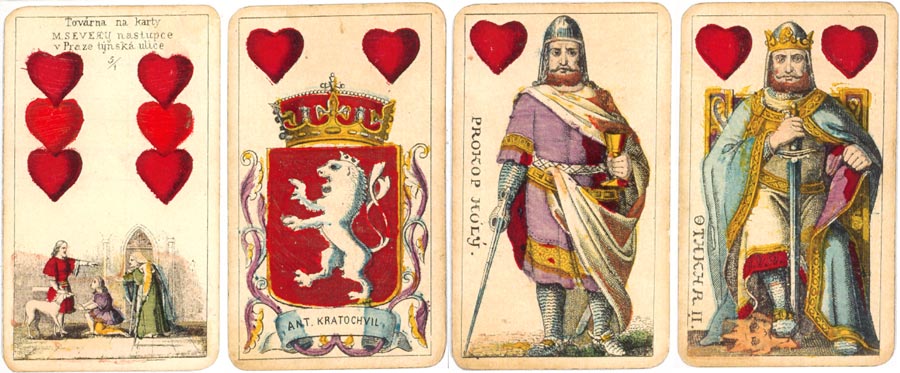 ---

---

---
Jan Ritter & Cie of Prague was acquired by Piatnik, who subsequently opened a branch in Prague (1923-45) and which later became Obchodní Tiskárny. Other manufacturers include Jan Šrámek and Česká Grafická Unie AS.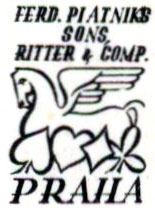 ---

---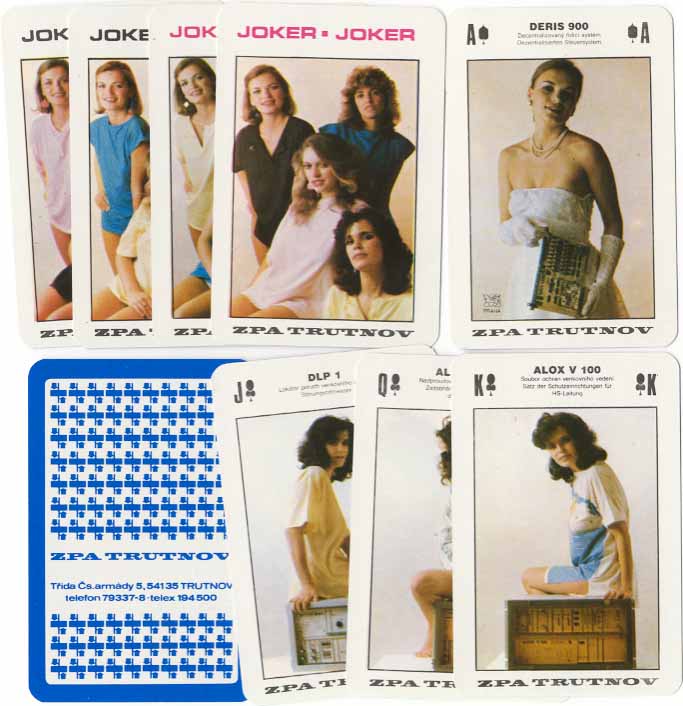 ---

See also: 'Historic Ships' • 'Detektiv Fuk' and 'Dudák' card games.