Published October 30, 2014
•
Updated March 06, 2023
David Roberts
"David Robert" playing cards with artwork after Roberts' Sketches in Egypt and Nubia.
"David Robert" playing cards (the painter's name is actually David Roberts) by an anonymous manufacturer featuring 13 designs in all, copied across each suit, transporting the viewer to Egypt and Nubia through the eyes of Scottish Orientalist painter David Roberts (1796-1864). The two jokers are identical. The indices are not reversible, despite being printed in opposite corners.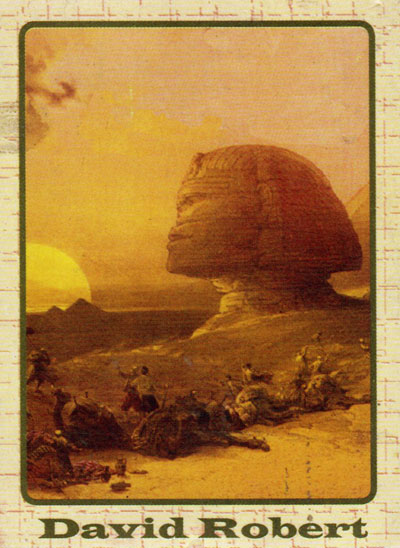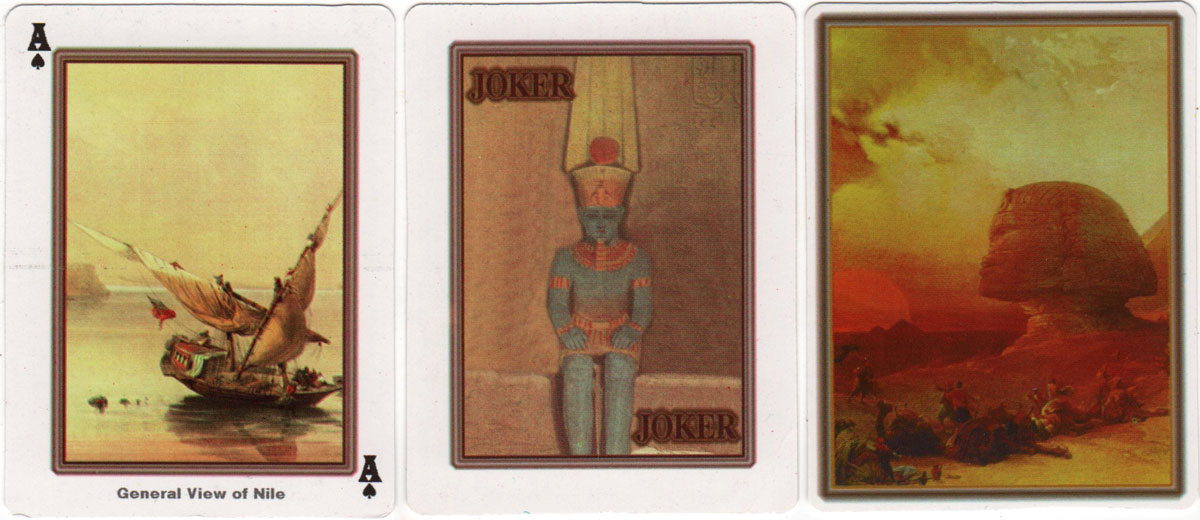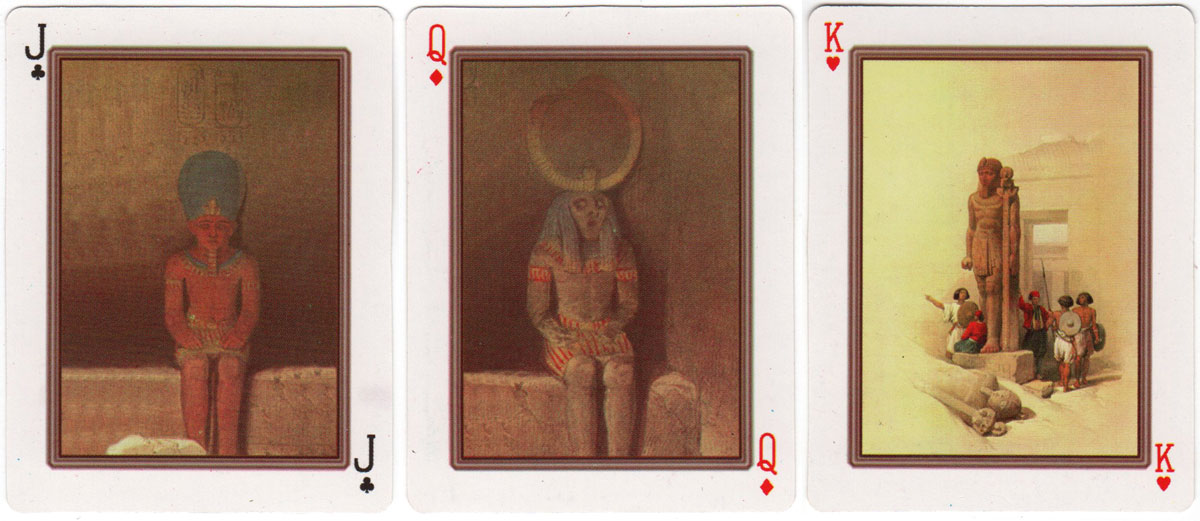 Member since March 02, 2012
I have adored playing cards since before I was seven years old, and was brought up on packs of Waddington's No 1. As a child I was fascinated by the pictures of the court cards.
Over the next fifty years I was seduced by the artwork in Piatnik's packs and became a collector of playing cards.
Seeking more information about various unidentified packs I discovered the World of Playing Cards website and became an enthusiastic contributor researching and documenting different packs of cards.
I describe my self as a playing card archaeologist, using detective work to identify and date obscure packs of cards discovered in old houses, flea markets and car boot sales.