Published April 11, 2018
Updated April 05, 2019
Amorous Translucent Playing Cards
Amorous Translucent Playing Cards, French, c.1850.
During the 18th and 19th centuries romantic "Love Motto" or proverbial packs, depicting amorous couples with rhyming couplets or fortunes printed beneath, were a popular entertainment [see Georgian Fortune-Telling; Baraja del Amor]. However, during the 19th century in France translucent playing cards with hidden, but more explicit, amorous scenes became the rage. The hidden image becomes visible when a card is held up to the light.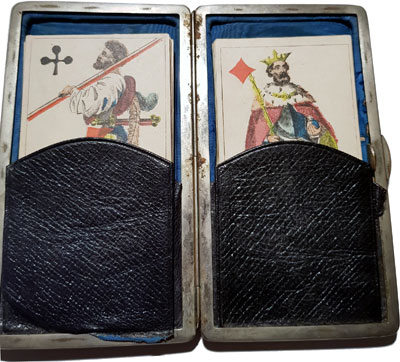 The Court Cards
Royal figures - Kings, Queens and Jacks - are depicted in innocent poses. There is no information regarding the actual manufacturers or when exactly they were made, but they tend to be from around the mid-19th century.
The Hidden Images
When held up to a light hidden images of an amorous nature can be seen. In the example shown here one card has been scorched by someone viewing too closely in front of a candle. Unfortunately the five of clubs is missing and the six of diamonds has a small candle burn at the top (shown to right).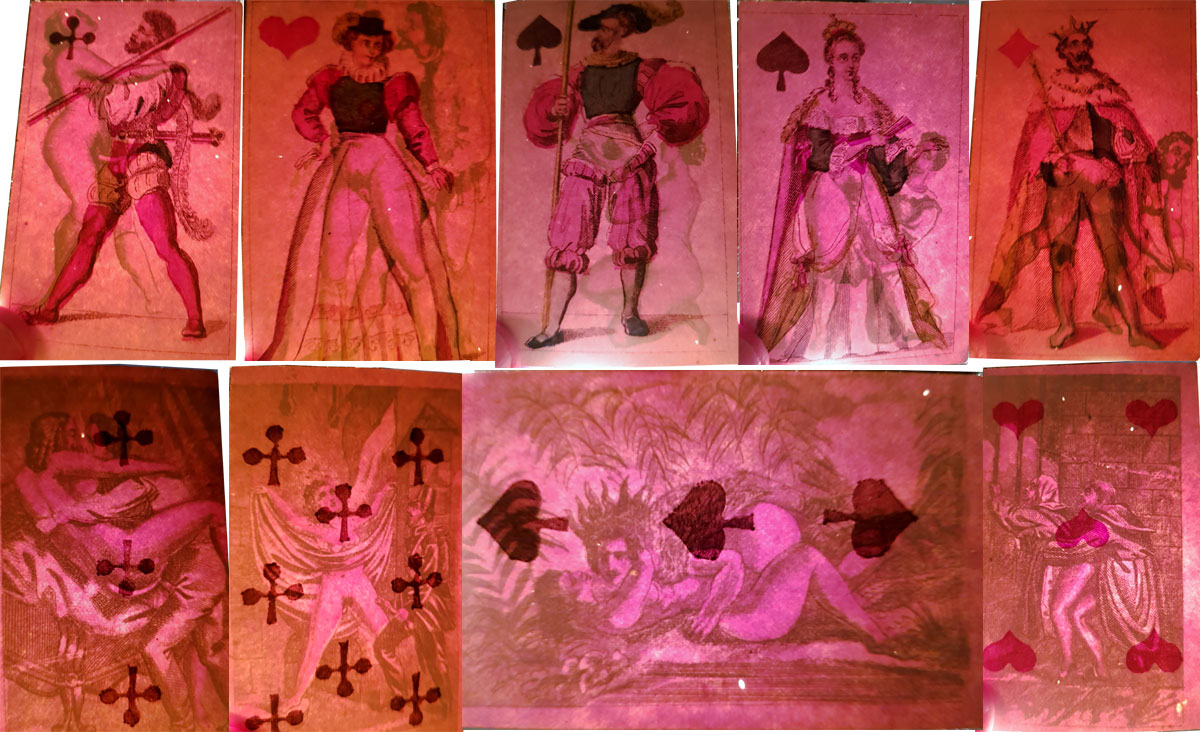 Member since February 01, 1996
View Articles
Curator and editor of the World of Playing Cards since 1996. He is a former committee member of the IPCS and was graphics editor of The Playing-Card journal for many years. He has lived at various times in Chile, England and Wales and is currently living in Extremadura, Spain. Simon's first limited edition pack of playing cards was a replica of a seventeenth century traditional English pack, which he produced from woodblocks and stencils.