Published May 11, 2015
Updated May 12, 2022
Old Fashioned Snap
'Old Fashioned Snap' created by Rex Pitts, 2016.
These 'Old Fashioned Snap' cards have been hand-copied from Victorian original line drawings and engravings. Humorous captions have been added in the same spirit as in Victorian 'Snap' games. Two sets are available.
Set 1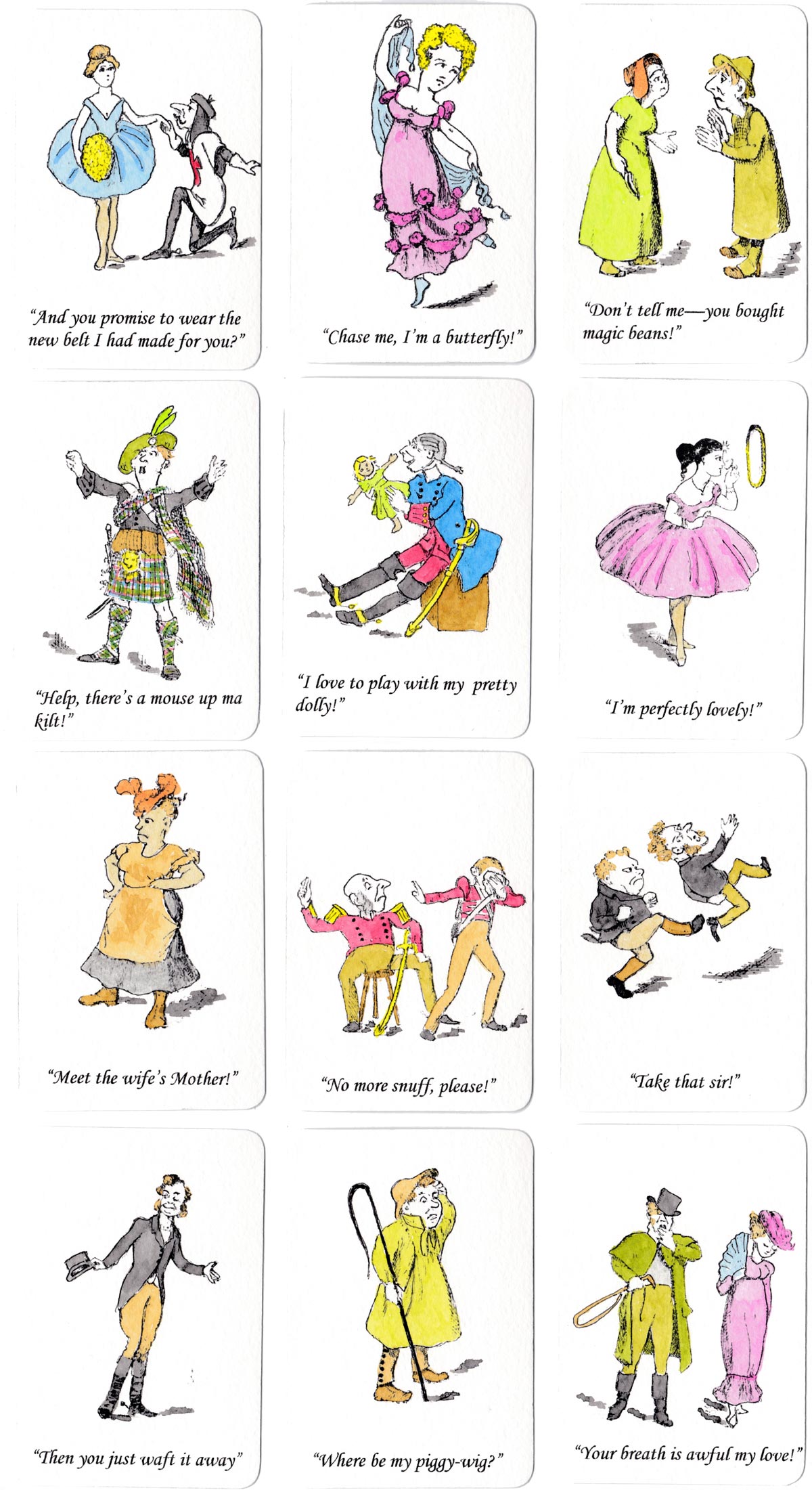 Set 2
These 'Old Fashioned Snap' cards have been shamelessly hand copied from Victorian original line drawings and engravings and afterwards printed off on to 350gsm NOT watercolour paper. I have juxtaposed figures into positions where I might offer a humorous (maybe) caption for each card. Printing on to watercolour is quite tricky because the paper has been prepared to absorb moisture and so the printer ink often leaves a very faded impression and many of the prints have to be improved with a black pen. My printer doesn't really like 350gsm paper either. The name "NOT paper" means that the paper is "not pressed" and easily absorbs a lot of water. The black outline pictures are now hand cut into cards and the corners clipped off with a handy little craft tool. The entire pack now has to be rubbed along all edges on both sides of the paper with a bone folder tool to compress the burrs that the knife leaves when they are cut out. Before this process the cards don't slide on each other because the burrs catch on each other. Next, using paint brushes, some really small, I colour the pictures and they come to life. I use calligrapher's coloured inks, which work really well on watercolour paper, diluting and mixing to get the shade I want. Sets contain 48 cards – 4 each of 12 different pictures and the boxes are also hand made from coloured card. The whole process takes around 15 days from start to finish. If anyone feels that they can't live without one of these packs in their collection I am prepared to make one for them but it will only be to order. I would charge £60.00 plus postage for each set.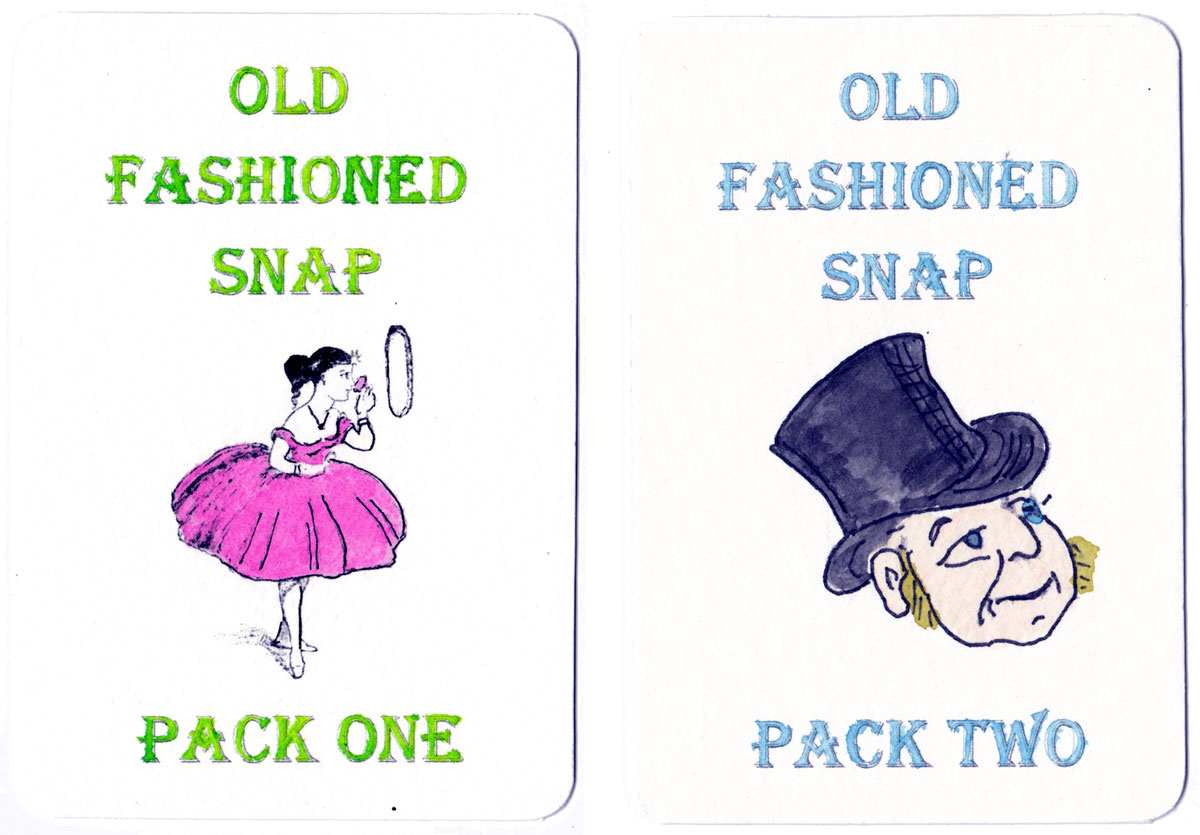 Member since January 30, 2009
View Articles
Rex's main interest was in card games, because, he said, they were cheap and easy to get hold of in his early days of collecting. He is well known for his extensive knowledge of Pepys games and his book is on the bookshelves of many.
His other interest was non-standard playing cards. He also had collections of sheet music, music CDs, models of London buses, London Transport timetables and maps and other objects that intrigued him.
Rex had a chequered career at school. He was expelled twice, on one occasion for smoking! Despite this he trained as a radio engineer and worked for the BBC in the World Service.
Later he moved into sales and worked for a firm that made all kinds of packaging, a job he enjoyed until his retirement. He became an expert on boxes and would always investigate those that held his cards. He could always recognize a box made for Pepys, which were the same as those of Alf Cooke's Universal Playing Card Company, who printed the card games. This interest changed into an ability to make and mend boxes, which he did with great dexterity. He loved this kind of handicraft work.
His dexterity of hand and eye soon led to his making card games of his own design. He spent hours and hours carefully cutting them out and colouring them by hand.