Published January 11, 2012
Updated April 24, 2022
UNO
UNO Indonesian edition, licensed by Mattel for sale in Far Eastern countries, 2011
UNO Indonesian edition, licensed by Mattel for sale in Thailand, etc, 2011. The set contains 76 number cards, in four colours, plus 32 Action cards, making a total of 108 cards. The object of the game is to be the first player to score 500 points by winning successive rounds of play in which players try to get rid of all their cards. The name UNO comes from the feature in the game that you must yell "uno" when you are only holding one card.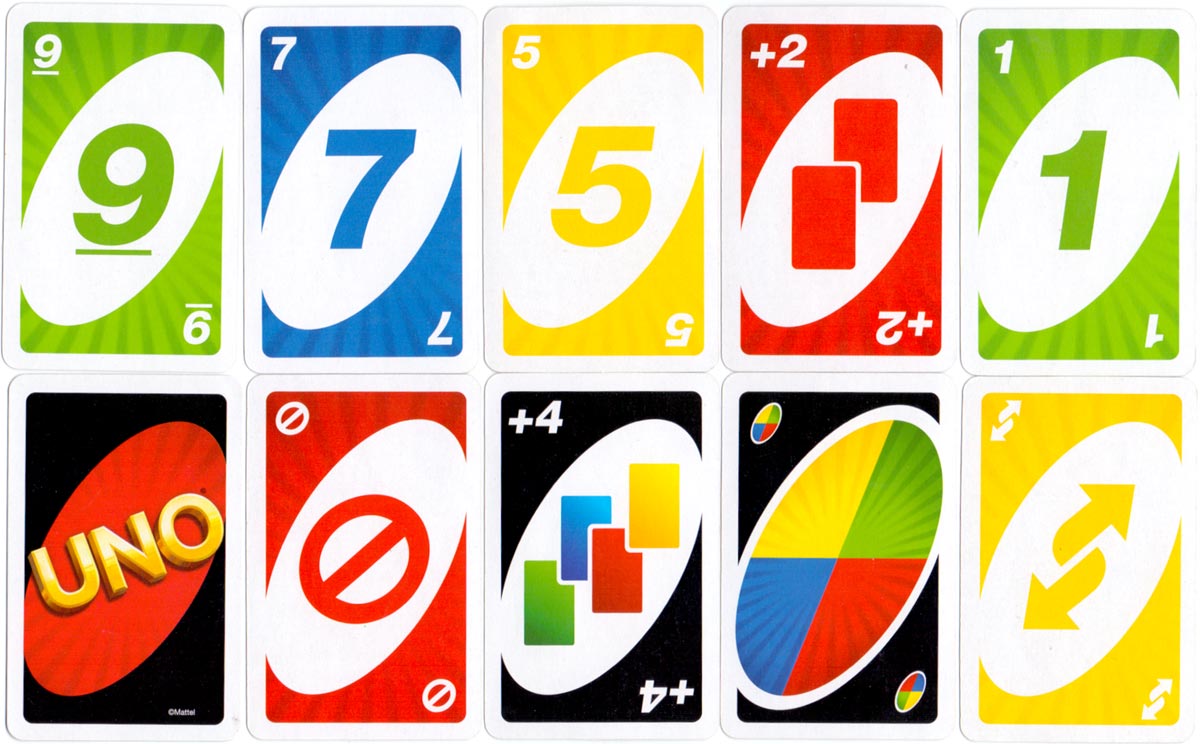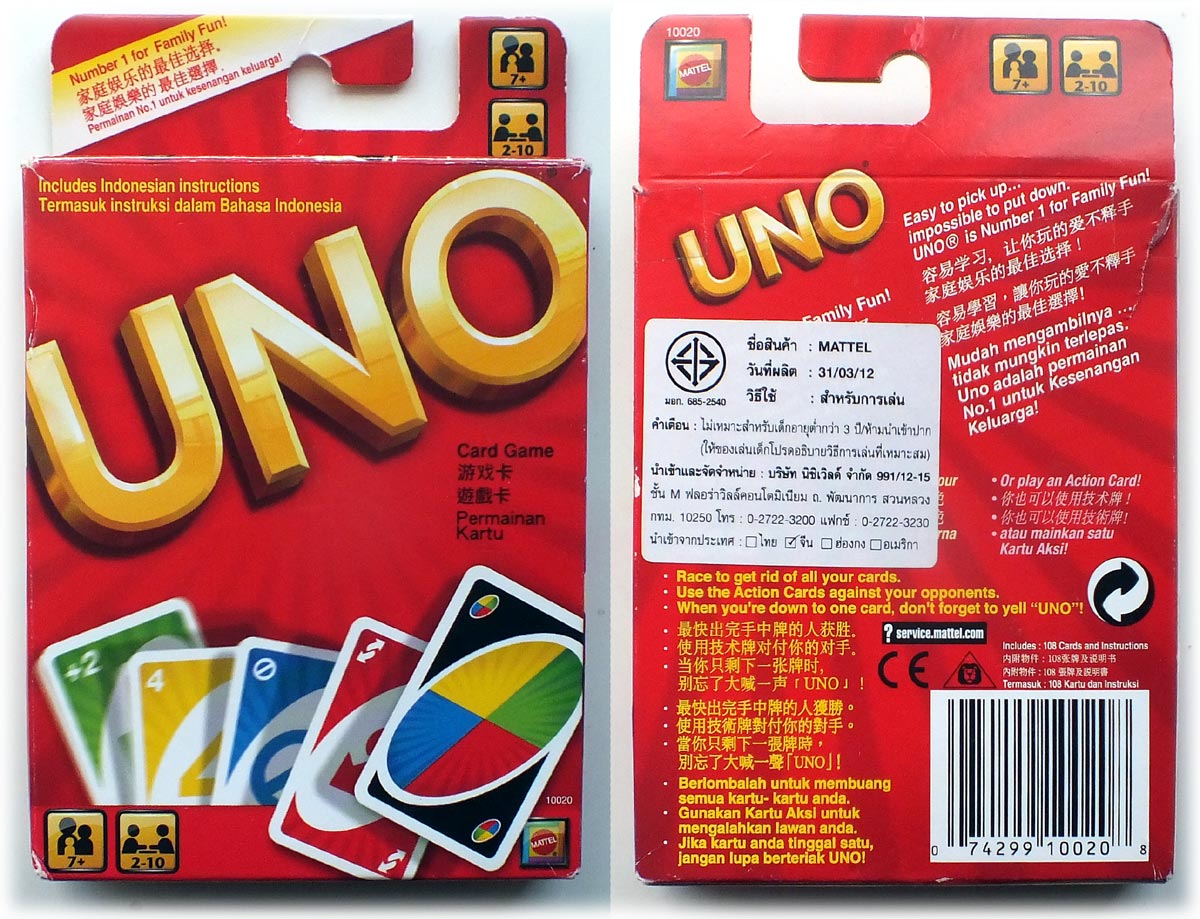 The popular card game has been customised in dozens of different themes and styles, such as Barbie, Batman, Disney, Elvis or Freaky Monsters, some of which have new special rules or extra cards.
Member since March 15, 1997
View Articles
Adam has been involved in developing the site as well as reviewing new decks and conducting reserch.