This very attractive engraved pack, albeit of a relatively simple design but with a great deal of intricate detail in the clothing and accoutrements, was made in Germany by an unknown maker c.1820-30 (possibly Bacher of Ulm). It is a fine example of the early cardmaker's art and is hand-coloured using stencils with about 5 or 6 different colours. The double-ended courts are divided by a horizontal line and a double line serves as a border around each card. The ladies' attire illustrates fashion from that period but they do not hold flowers or fans as is often the case. The aces are plain.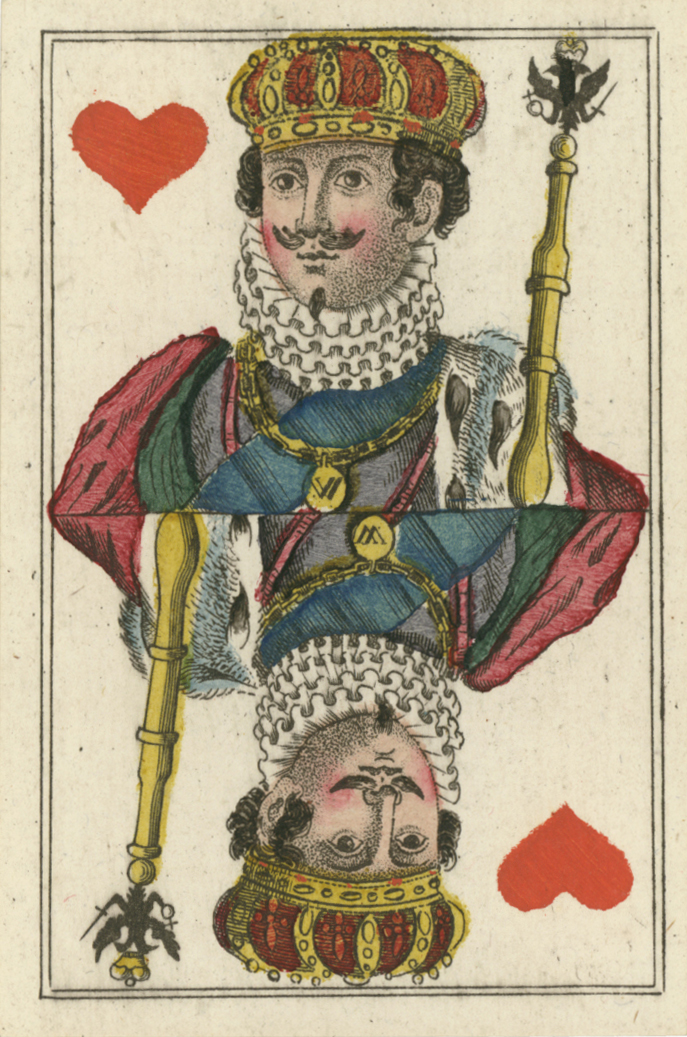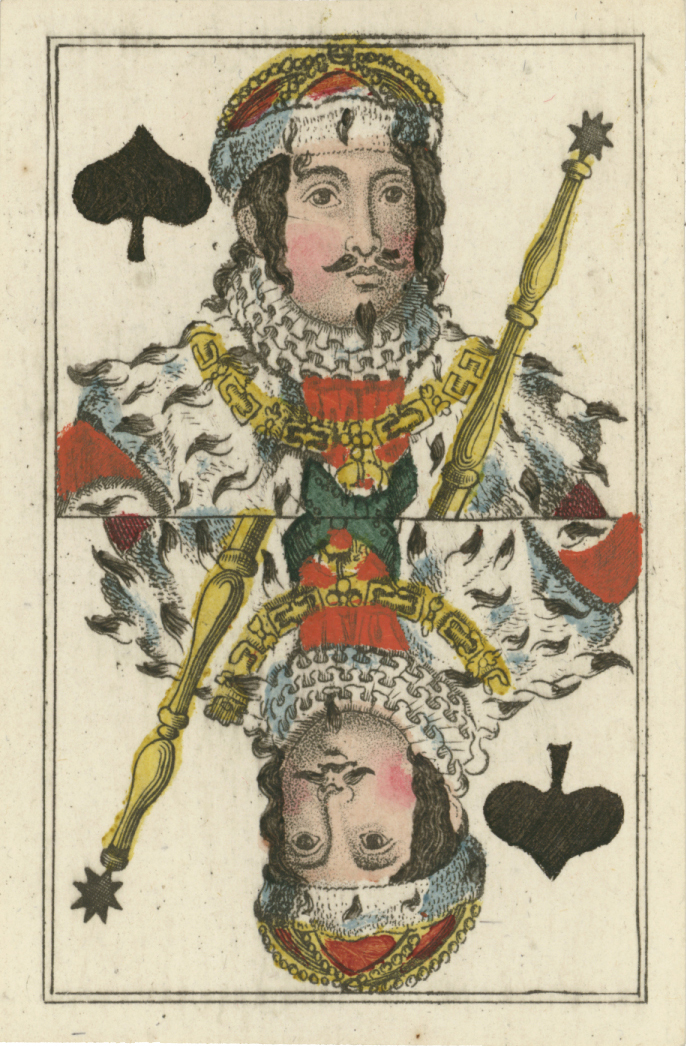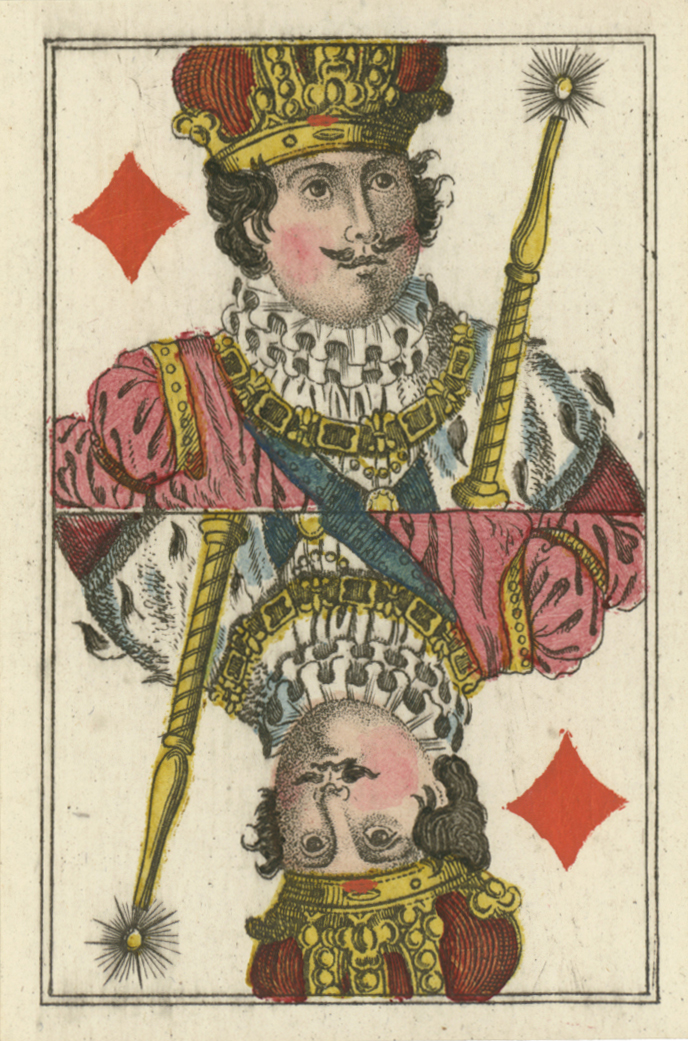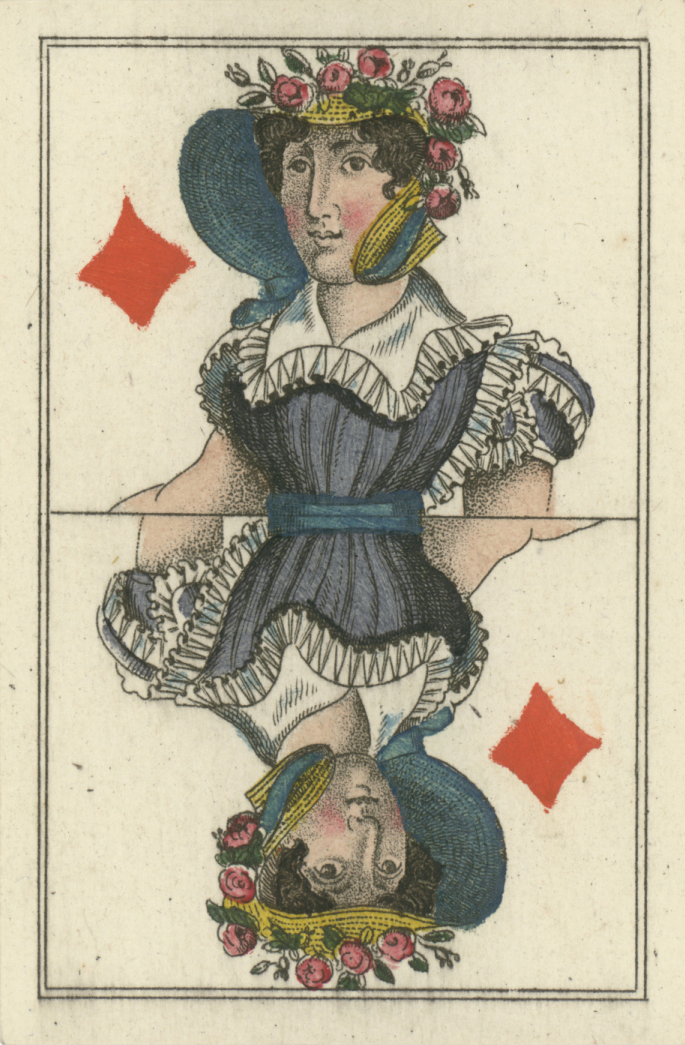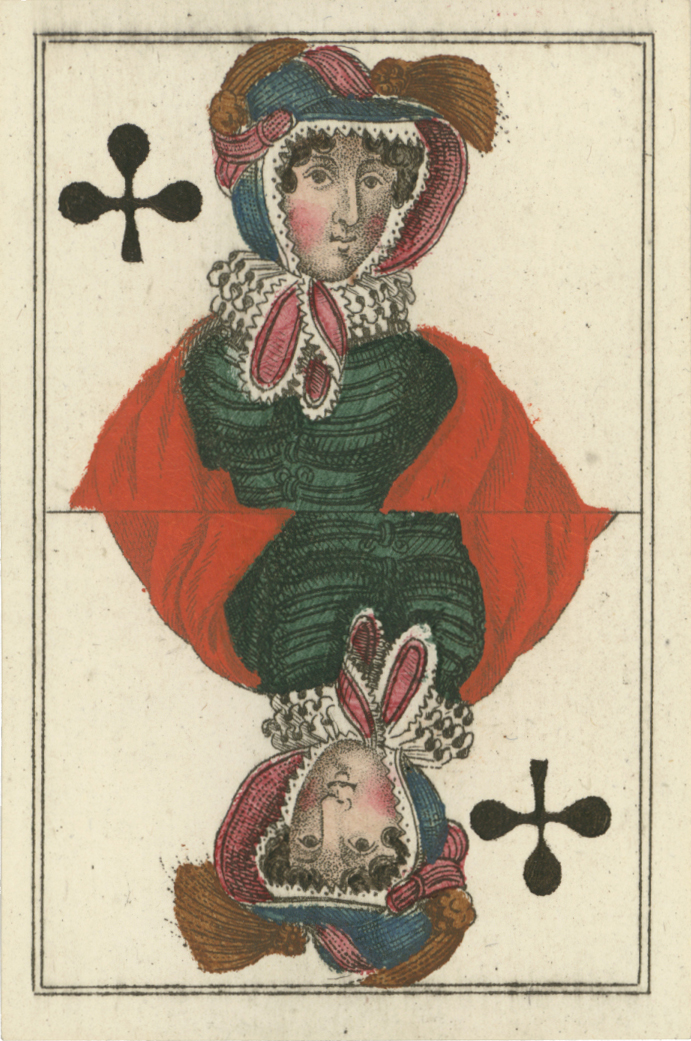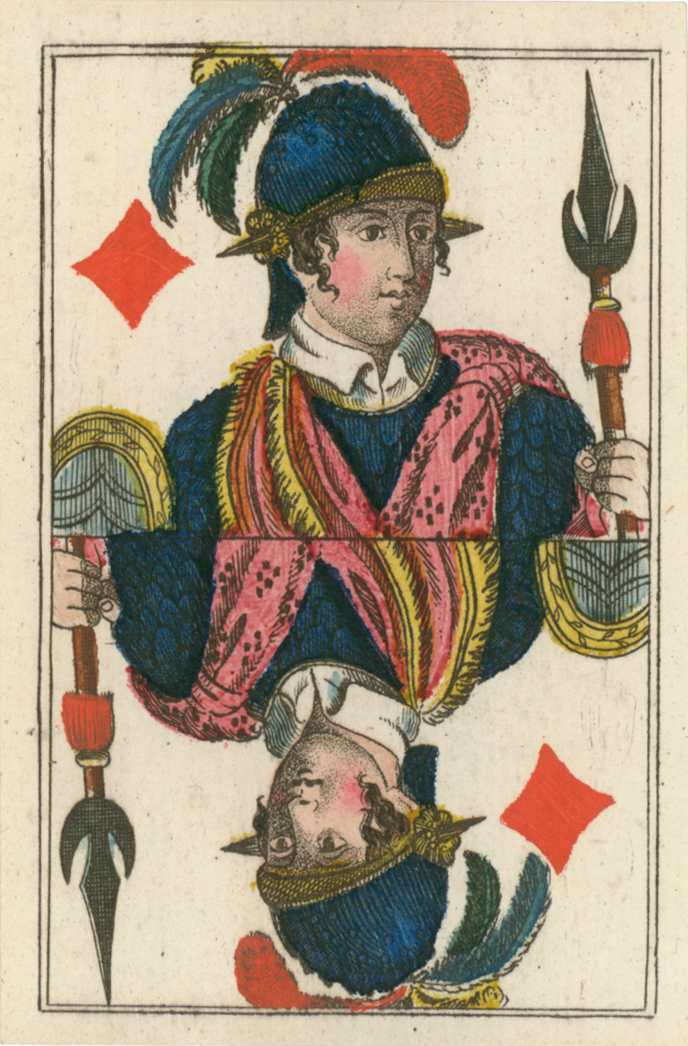 Member since February 01, 1996
View Articles
Curator and editor of the World of Playing Cards since 1996.