Published December 25, 2021
Updated June 21, 2022
Transformation Cards for Christmas
Hand-drawn Transformation cards, c.1870.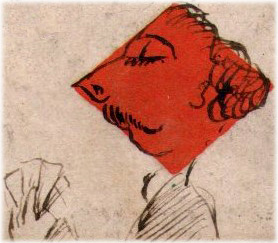 Transformed playing cards hand-drawn with pen and brown ink, with feint colour tints, on a pack by Goodall & Son, c.1870, with a Christmas-themed back design. The ace of spades has the erect feather on the imp's hat.
The following notes are from the current owner: "I believe these cards belonged to my great uncle's grandmother. Although she was born here in Australia in 1858, her father was born in St. Marylebone, London on April 14th, 1831 and his name was Edwin Octavius Knight. He was the brother of Sir Henry Edmund Knight born 25th March 1833 Lord Mayor of London in 1882-1883. My thoughts are that these cards, based on their date may have been sent to Australia as a gift from the "Knight family" the English relations (maybe as a Christmas gift)".
On the other hand, some of the placards on the nine of diamonds , such as "Mr. J. S. Butters" (1833-1912), "Free Selection", "Vote for Higinbotham" and the "War in Europe" probably refer to Australian news issues of the day. The "Theatre Royal", although not an uncommon name for a theatre, also fits with the Australian theme.
When you zoom the scans you see more detail, even more than when you look at the actual cards.
---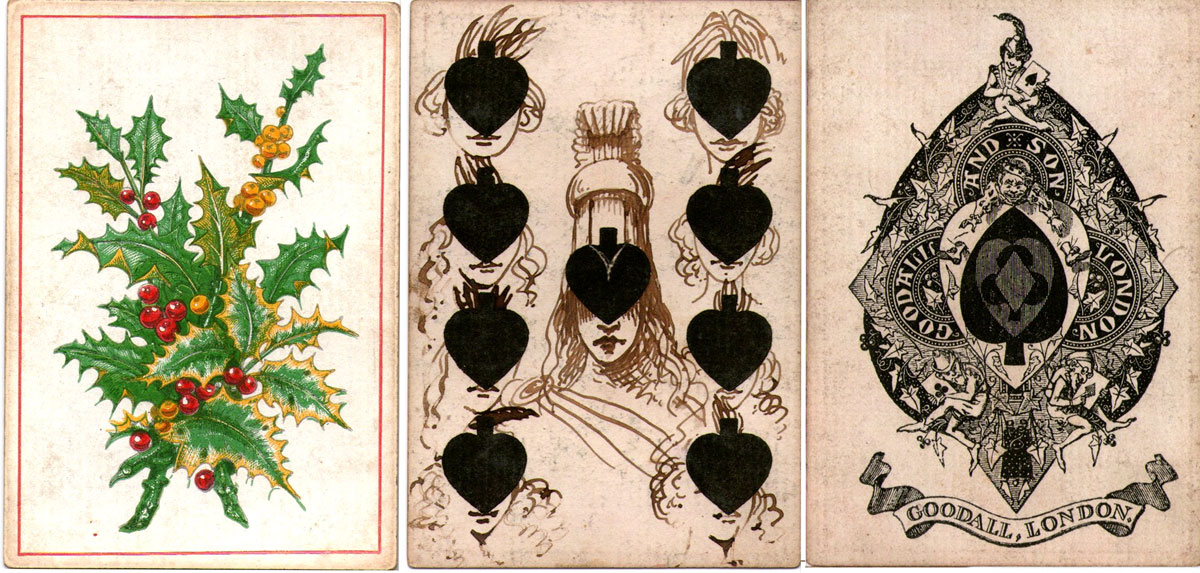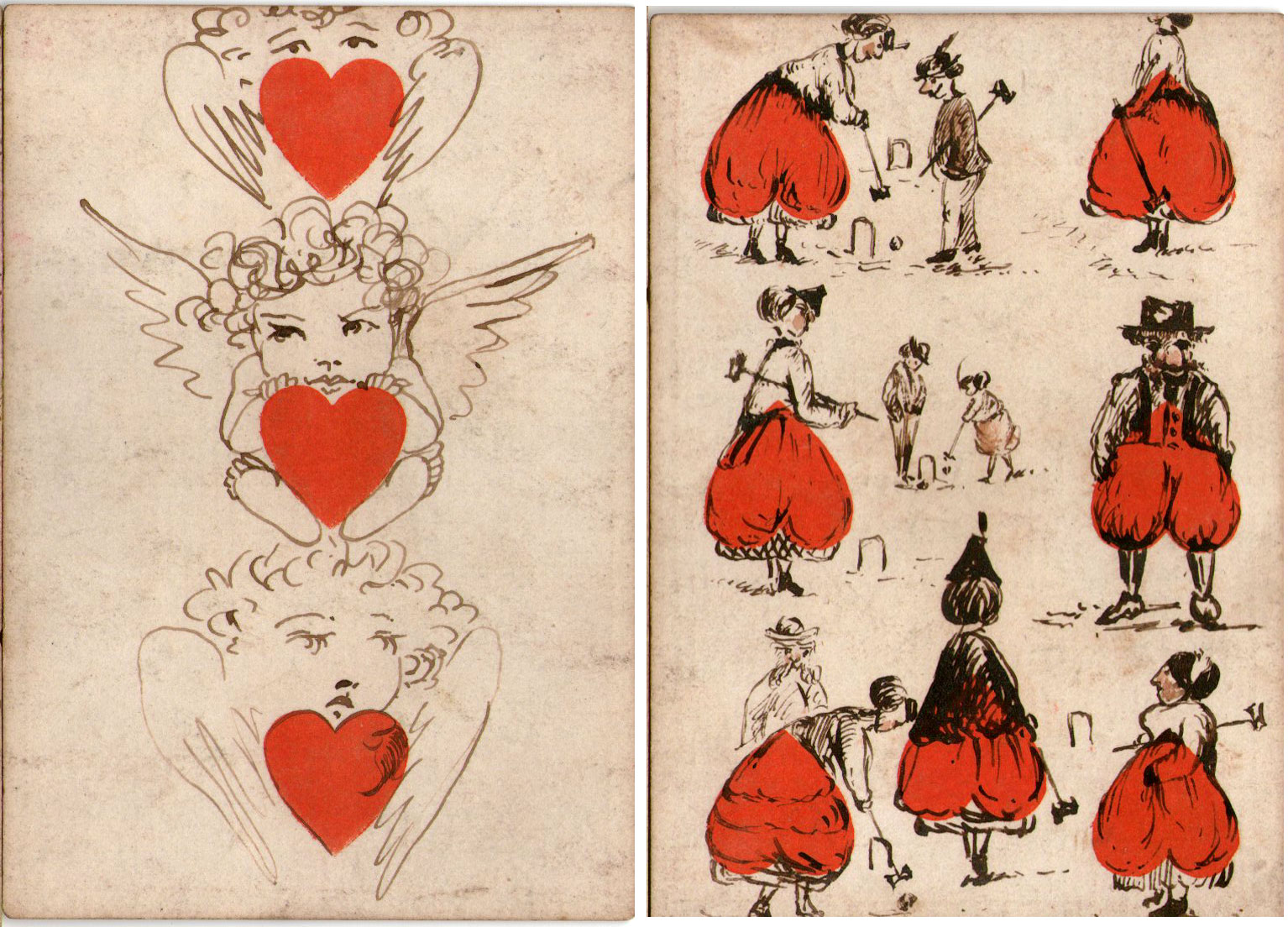 Member since February 01, 1996
View Articles
Curator and editor of the World of Playing Cards since 1996. He is a former committee member of the IPCS and was graphics editor of The Playing-Card journal for many years. He has lived at various times in Chile, England and Wales and is currently living in Extremadura, Spain. Simon's first limited edition pack of playing cards was a replica of a seventeenth century traditional English pack, which he produced from woodblocks and stencils.