Published April 16, 2014
Updated April 26, 2022
Quantum
Quantum playing cards designed by Catherine Geaney.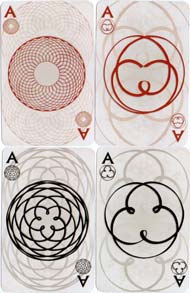 Quantum
Quantum playing cards was designed by Catherine Geaney in 2010 for her final year at college. The suits are inspired by planetary patterns made by the orbits of planets, moons and stars in our galaxy but at the same time resemble the original clubs, spades, hearts and diamonds. For example, the club pattern is made by Earth and Venus's orbits over 8 years. The graphics are very modern, sharp and fluid, but also seem to follow an ancient Greek theme mixed with modern sci-fi, a hint of maori artwork and spirographics. Catherine researched the meaning behind the names of planets and stars to create these characters for the deck. The bold and enigmatic images convey strong themes defining each suit, creating a sense of a fictional world that these characters could inhabit.
Clubs: Earth-Venus • • • Diamonds: Ceres-Jupiter • • • Hearts Uranus-Chiron • • • Spades: Jupiter-Saturn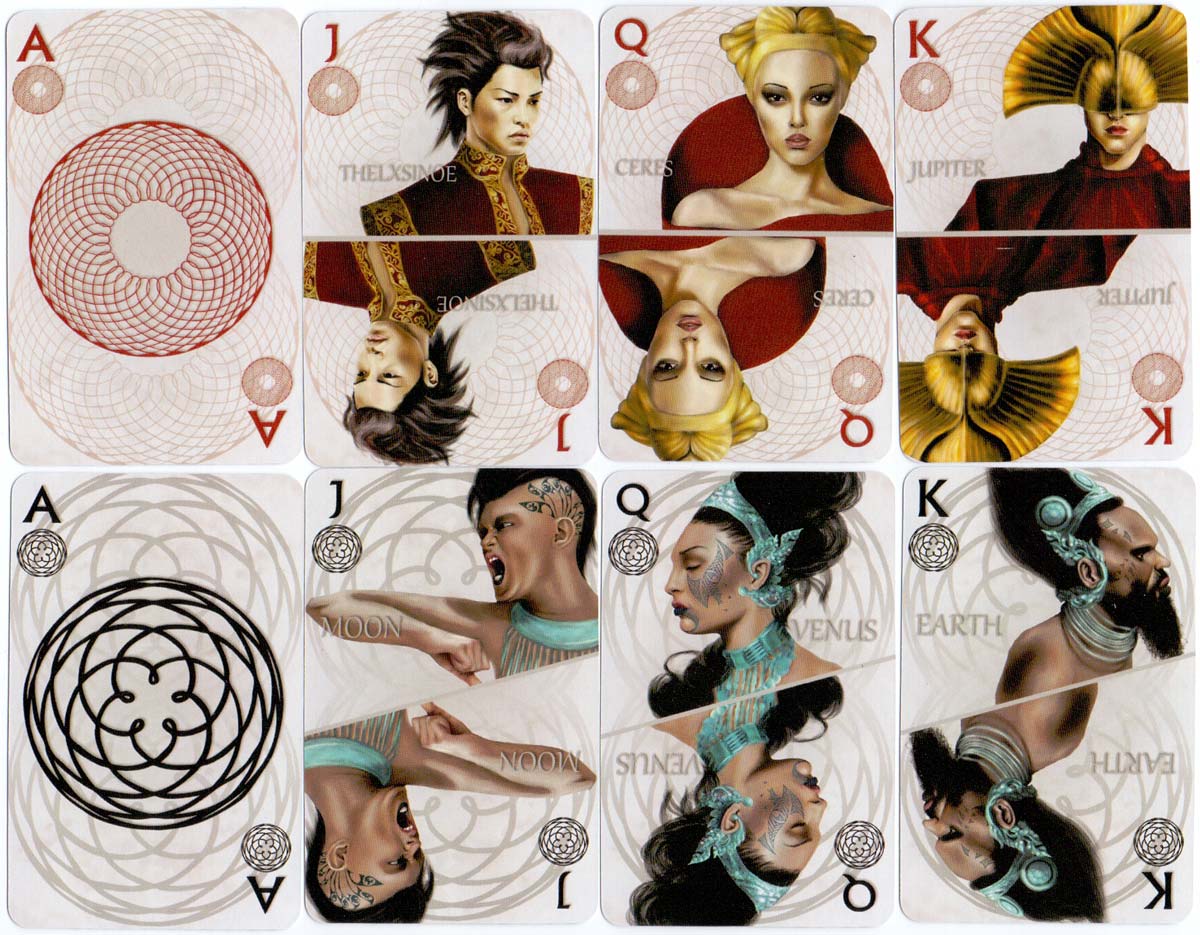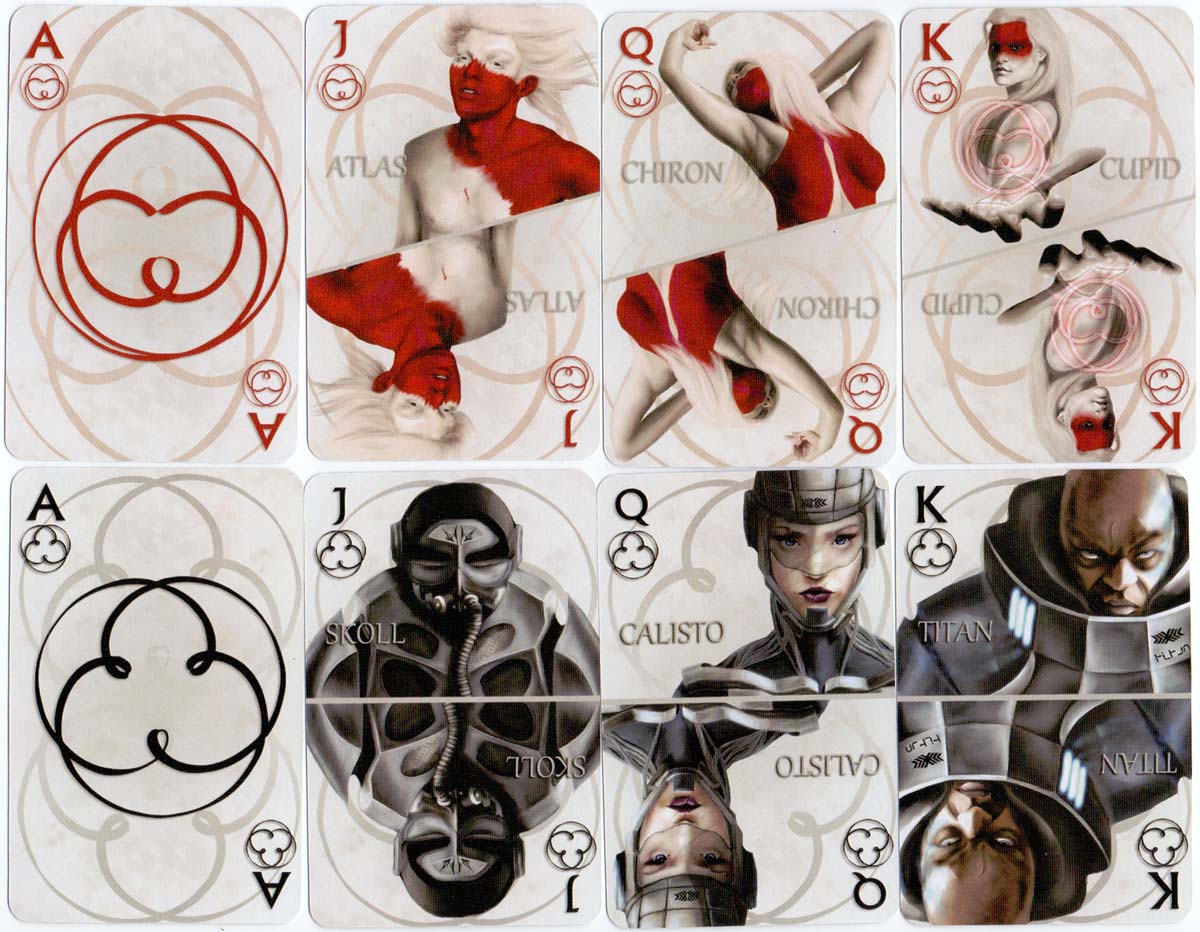 Member since February 01, 1996
View Articles
Curator and editor of the World of Playing Cards since 1996. He is a former committee member of the IPCS and was graphics editor of The Playing-Card journal for many years. He has lived at various times in Chile, England and Wales and is currently living in Extremadura, Spain. Simon's first limited edition pack of playing cards was a replica of a seventeenth century traditional English pack, which he produced from woodblocks and stencils.