Published July 02, 2013
Updated April 24, 2022
Inner Realms Tarot
Inner Realms was conceived from sacred geometry that inspired me to create and then pick out pieces of that design that amazed me, or inspired me to create another design...
Inner Realms Tarot
Saleire is an Irish artist and tarot reader who wants to bring the tarot into the future for teenagers and readers who want something to reflect this day and age. Saleire has seen Spirit since she was a child and she can hear, sense and know that they have always been with her. "When I raised my two boys, my artistic side kicked in, so to speak, and I began making fractals. I found that whilst creating them strange things would happen, they changed shape in the middle of making them, nothing to do with me. When I had made a few hundred of them, I began to notice that a lot of them could represent the Tarot and so I made a few cards to begin with, just for fun, but before I knew it, I had created two decks and still had more designs that suited Tarot, healing cards and so on."
The deck is very well produced and filled with rich colours and dynamic designs, with a subtle Celtic feel, for example spiral borders, interweaving symbols mixed with fractal imagery (mathematical equations). The cards are marked with key words that help you think intuitively.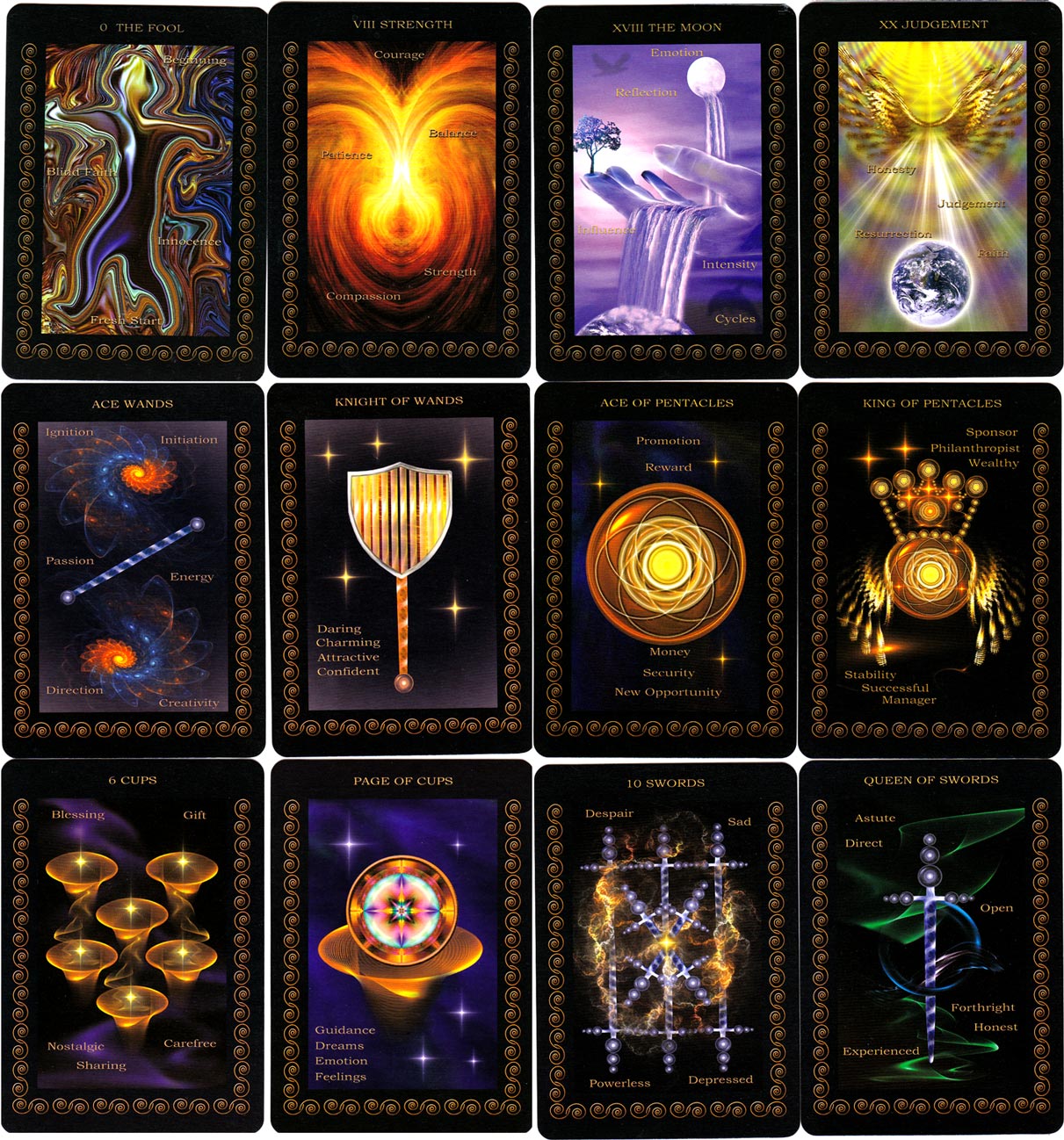 Member since February 01, 1996
View Articles
Curator and editor of the World of Playing Cards since 1996.