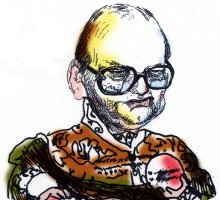 Lithuanian 'Gironda' Political Playing Cards
36 cards + 2 jokers designed and made in Lithuania for Gironda GmbH, 2001.
Since regaining independence in 1990, Lithuania has made remarkable progress in terms of both its transformation to the democratic market economy and its advancement towards greater human development. Lithuania's boom years came to a sudden end in 2008, and after two decades of capitalism, the country became one of the biggest victims of the global economic crisis.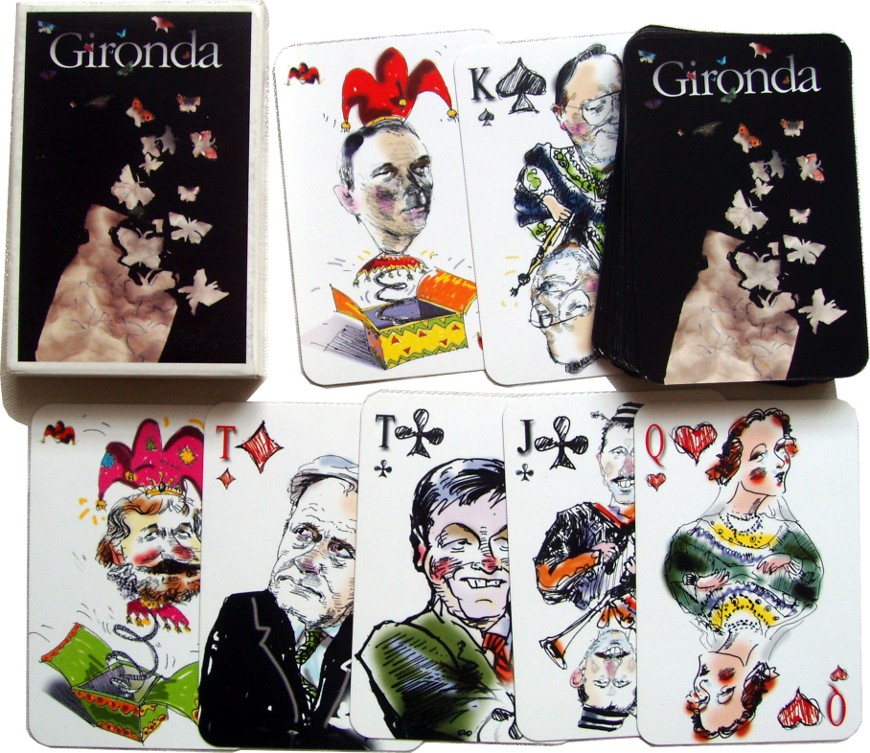 Albinas says: "About card's history in Lithuania - there is very little information. I know of only 5 other Lithuanian packs since 1990. Most of the older packs, were destroyed in the war. About old cards (till 1940) - there are only 6 packs I know of in Lithuania which, of course, are very scarce. There are very little collectors of the playing cards by us. Maybe - only 3-5 persons. They have from 50 till 250 card decks in their collections. And there is now very bad economical situation in Lithuania…"