Published July 03, 1996
Updated April 25, 2022
Dviracio Kortos, 2001
Dviracio Kortos playing cards, based on 'Dviracio Zynios' ('The Bicycle's News'), a popular Lithuanian TV comedy show, in which actors satirize the vices and follies of modern society.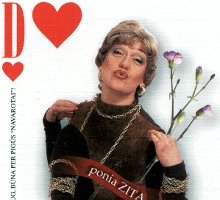 Dviracio Kortos, 2001
Lithuanian Satirical Playing Cards
The political changes that occurred in Lithuania since the regaining of independence in 1990 exerted impact on all spheres, media system included. Thus, censorship was lifted and state ownership of media was abolished. In Lithuania, the liberation of the print media began in the 1990s when the government discreetly agreed to stop interfering with the media. Lithuania first entered the EuroVision Song Contest in 1994.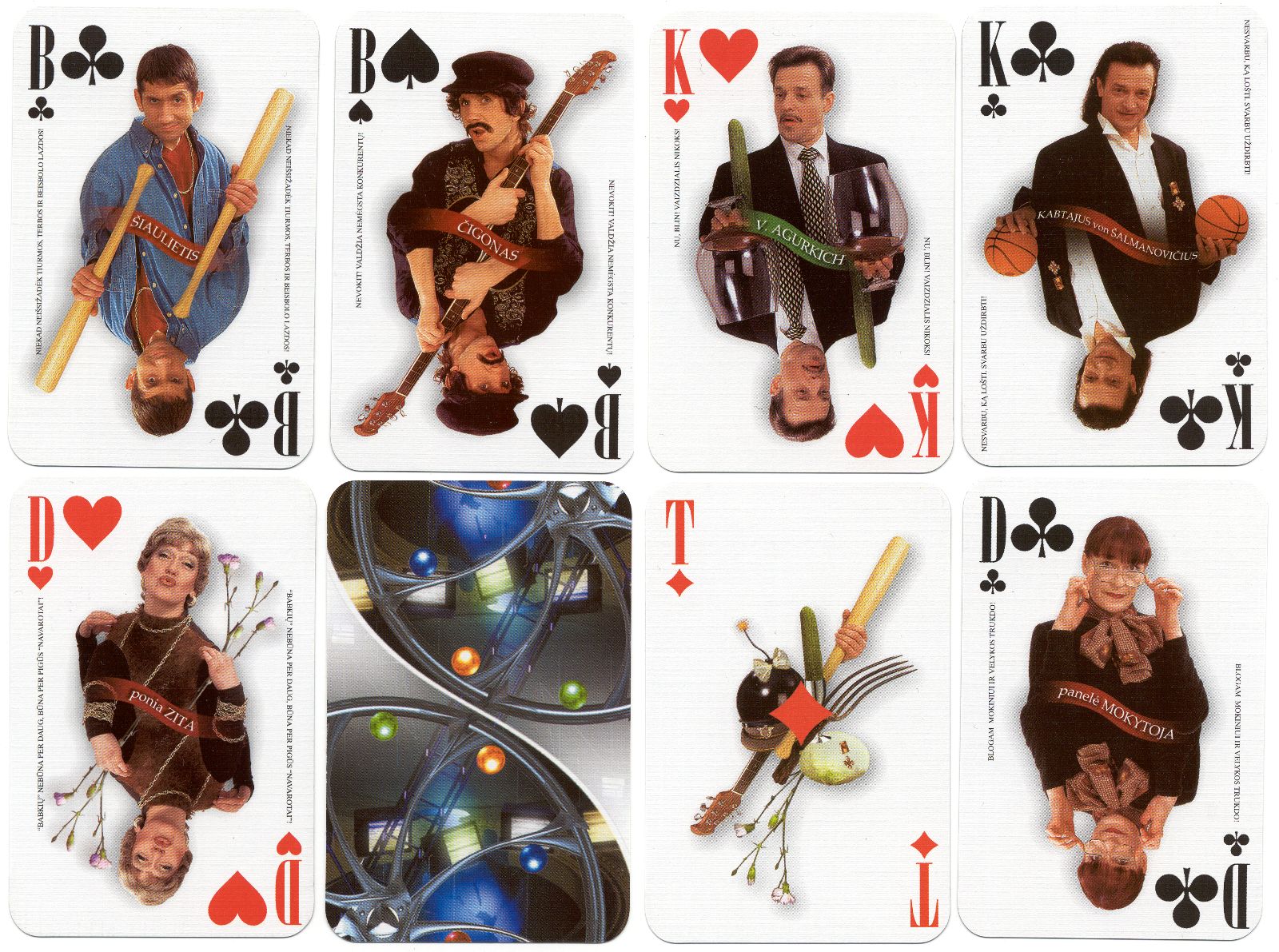 Albinas says: "About card's history in Lithuania - there is very little information. I know of only 5 other Lithuanian packs since 1990. Most of the older packs, were destroyed in the war. About old cards (till 1940) - there are only 6 packs I know of in Lithuania which, of course, are very scarce."
Member since February 01, 1996
View Articles
Curator and editor of the World of Playing Cards since 1996. He is a former committee member of the IPCS and was graphics editor of The Playing-Card journal for many years. He has lived at various times in Chile, England and Wales and is currently living in Extremadura, Spain. Simon's first limited edition pack of playing cards was a replica of a seventeenth century traditional English pack, which he produced from woodblocks and stencils.