Published July 03, 1996
•
Updated April 21, 2022
About Shon Gwynn
Shon Gwynn On The Cards

Shon Gwynn is a designer who lives in Oregon, USA. "Went to graphics arts school in Arizona. Enjoy writing poetry, songs and stories. I have a poem that is published in the www.poetry.com site as well as the hardbound version. I also paint and draw."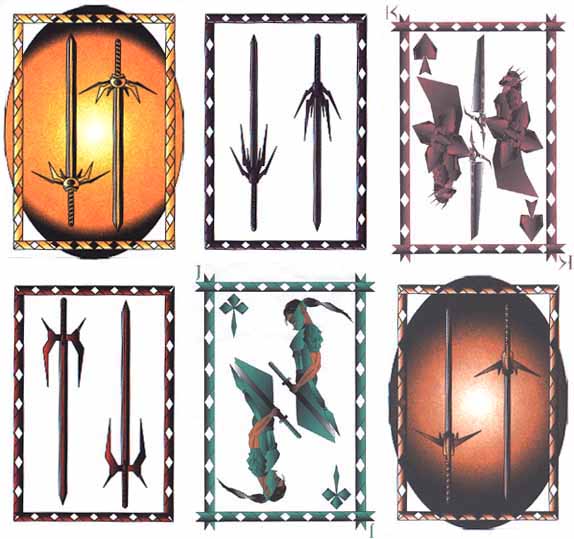 Shon is an avid fantasy/middle earth person, who loves King Arthur, magic, swords, role-playing games as well as reading Dragonlance and viewing Sci-Fi movies.
"Fantasy has always been my greatest pleasure. I enjoy the era of dragons, swords and knights. I have been a Dungeon Master of D&D for 10 years. My stories have brought out the emotions of the players so I have been told. I got the inspiration for these playing cards from designs that I made for one of my adventures. I like elven features and this is represented by the picture cards. I have also created swords, armor and ships. Some of my adventures take you out into space on galleon type ships that fly with the assistance of mages. I wanted to get away from the standard of playing cards being red and black, and I want to share my artwork with those who appreciate the same tastes as I."
"As far as playing cards, I always thought it would be nice to capture some of the myth and beauty of fantasy within cards. It adds ambiance to them. I do plan to create other decks with ships and other with weapons."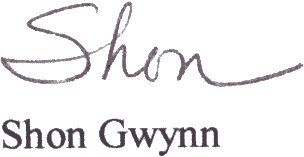 Member since February 01, 1996
View Articles
Curator and editor of the World of Playing Cards since 1996. He is a former committee member of the IPCS and was graphics editor of The Playing-Card journal for many years. He has lived at various times in Chile, England and Wales and is currently living in Extremadura, Spain. Simon's first limited edition pack of playing cards was a replica of a seventeenth century traditional English pack, which he produced from woodblocks and stencils.