Published May 15, 2010
Updated June 20, 2022
S. Giráldez, Barcelona
Standard Spanish Catalan pattern playing cards by S. Giráldez, Barcelona, c.1905.
S. Giráldez, Barcelona, c.1905
This pattern developed in North Eastern Spain, mainly Barcelona, during the nineteenth century. The shape of the cup symbols, like egg cups, is distinctive and a move away from the earlier baroque traditions in Spanish playing cards. The figures also have more natural proportions with youthful faces and bland expressions, to the extent that in many cases they are devoid of any personality. The characteristic Ace of Coins shows a central female bust in profile, within a wreathed and crowned circular frame. This is mounted on a low platform carrying symbols of commerce and prosperity - barrels, cornucopias, anchors, etc., with flags draped at the sides. The Modern Spanish Catalan Pattern has become well-established in South America as well as in Spain.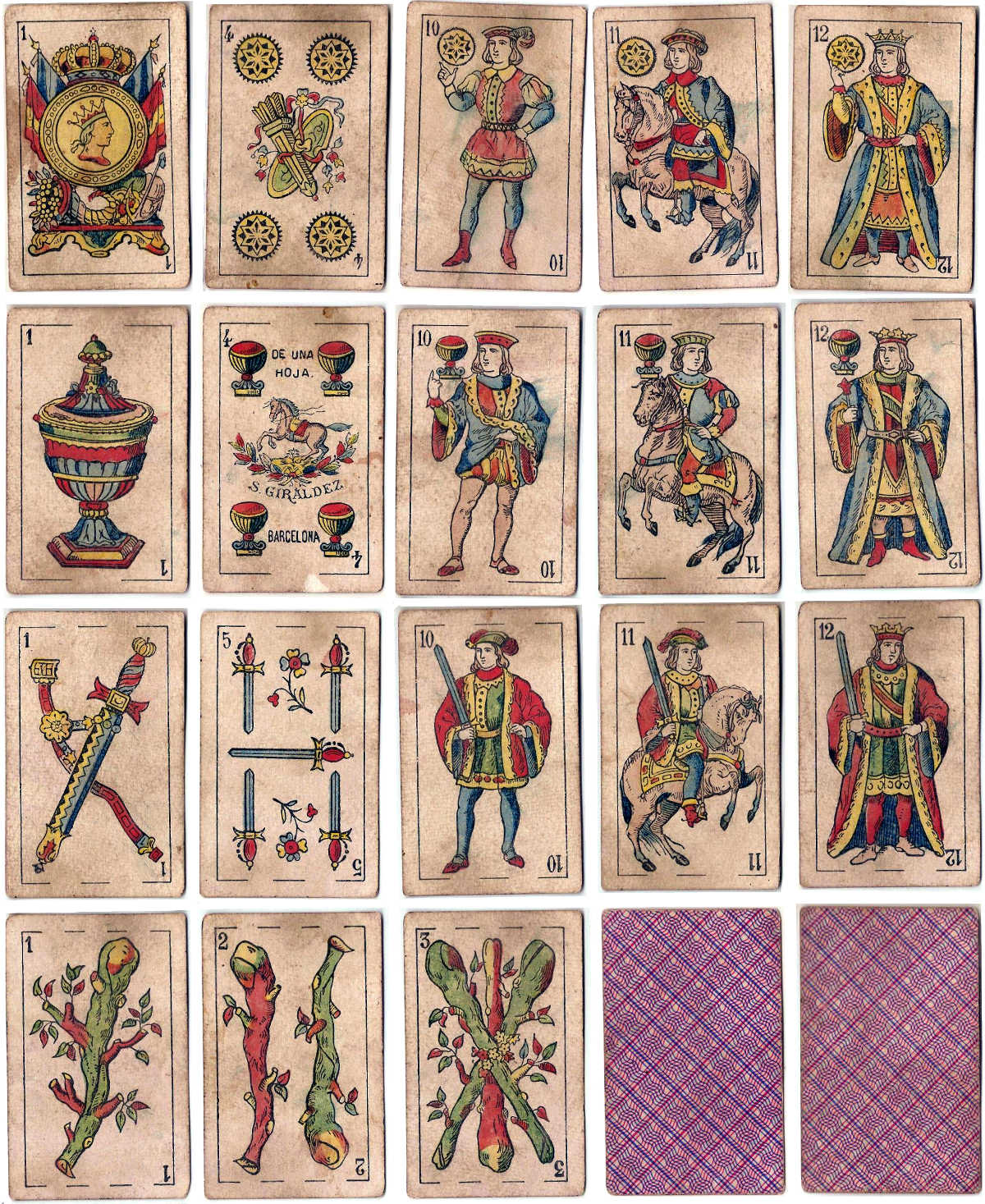 Member since February 01, 1996
View Articles
Curator and editor of the World of Playing Cards since 1996. He is a former committee member of the IPCS and was graphics editor of The Playing-Card journal for many years. He has lived at various times in Chile, England and Wales and is currently living in Extremadura, Spain. Simon's first limited edition pack of playing cards was a replica of a seventeenth century traditional English pack, which he produced from woodblocks and stencils.