Published October 26, 2016
Updated March 27, 2022
Naipes 'El Leon' 1897
Naipes 'El Leon' manufactured by Federico Hidalgo (Barcelona, 1897-1899).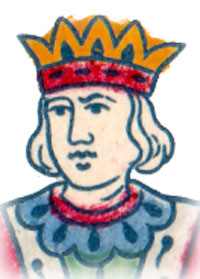 Cadiz pattern pack manufactured by Federico Hidalgo (Barcelona, 1897-1899), including exhibition medals, legends and the well-known 'El Leon' trade mark. The ace of coins shows a trade mark lion with two hemispheres and a sun. The cards are preserved inside a leather pouch with the legend 'Atlanta', suggesting the 1895 Cotton States and International Exposition whose goals were to foster trade between southern states and South American nations as well as to show the products and facilities of the region to the rest of the nation and to Europe.
The demand in Spanish-speaking and ex-colonial countries for such cards, for use in casinos and at home, was attractive not only to Spanish manufacturers, but also to Belgian, French and American makers who regularly produced cards for the Philippines, North Africa and Latin & South American nations where there was no playing card manufacturing industry.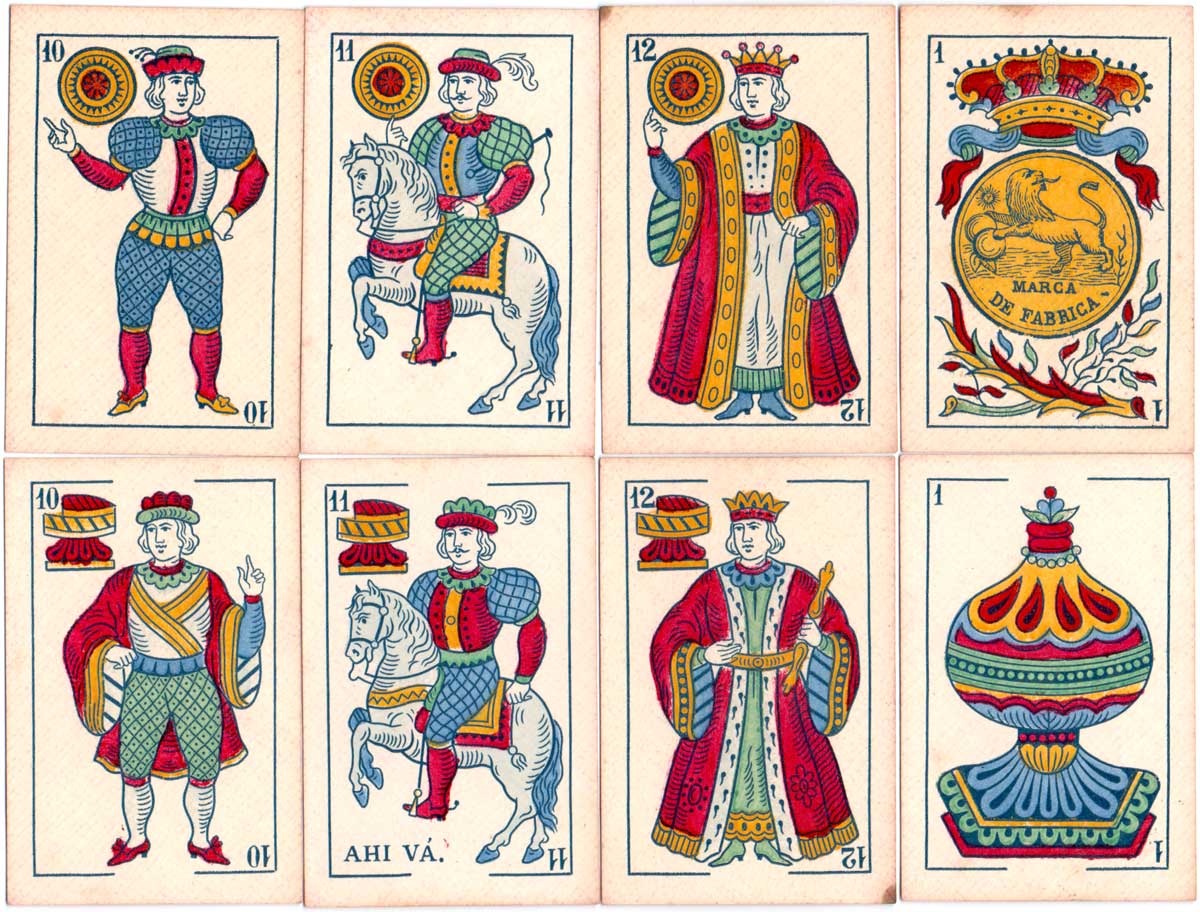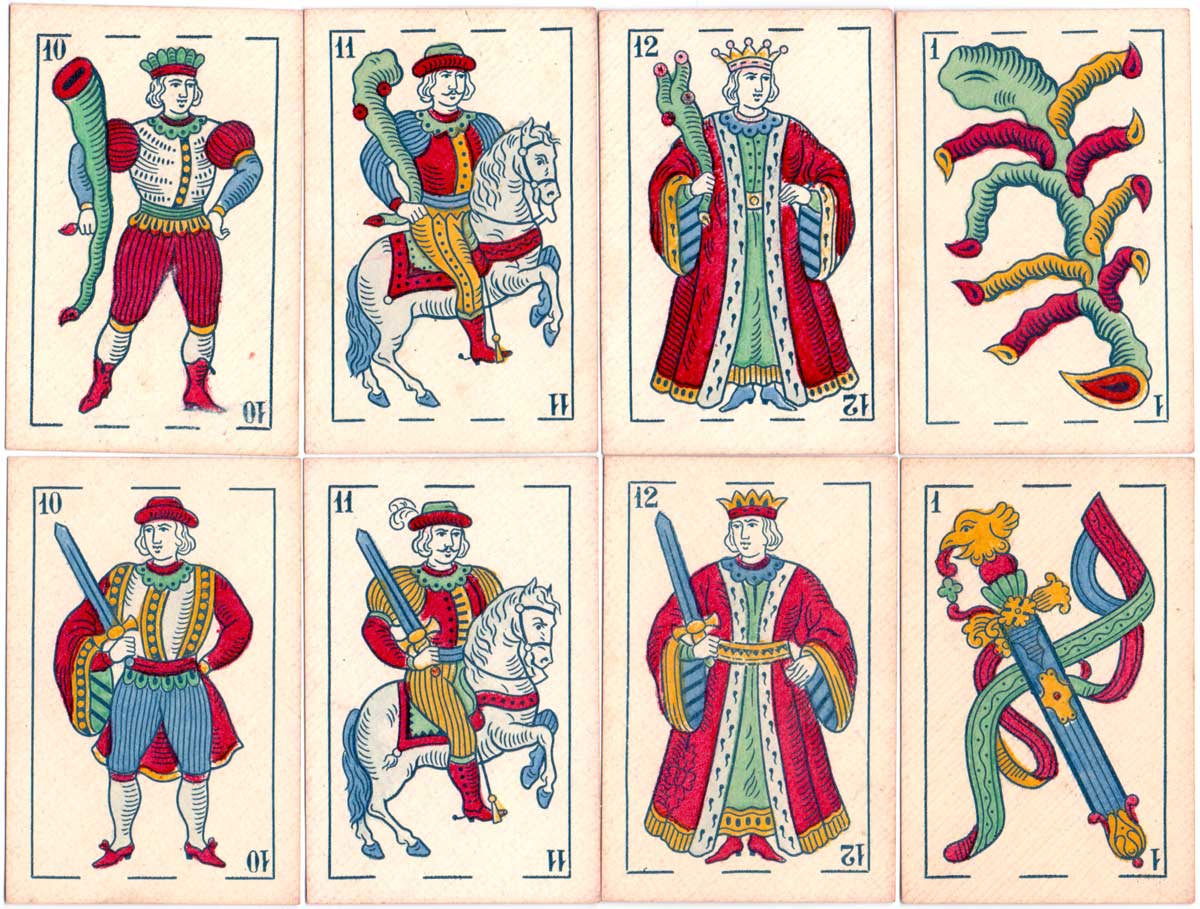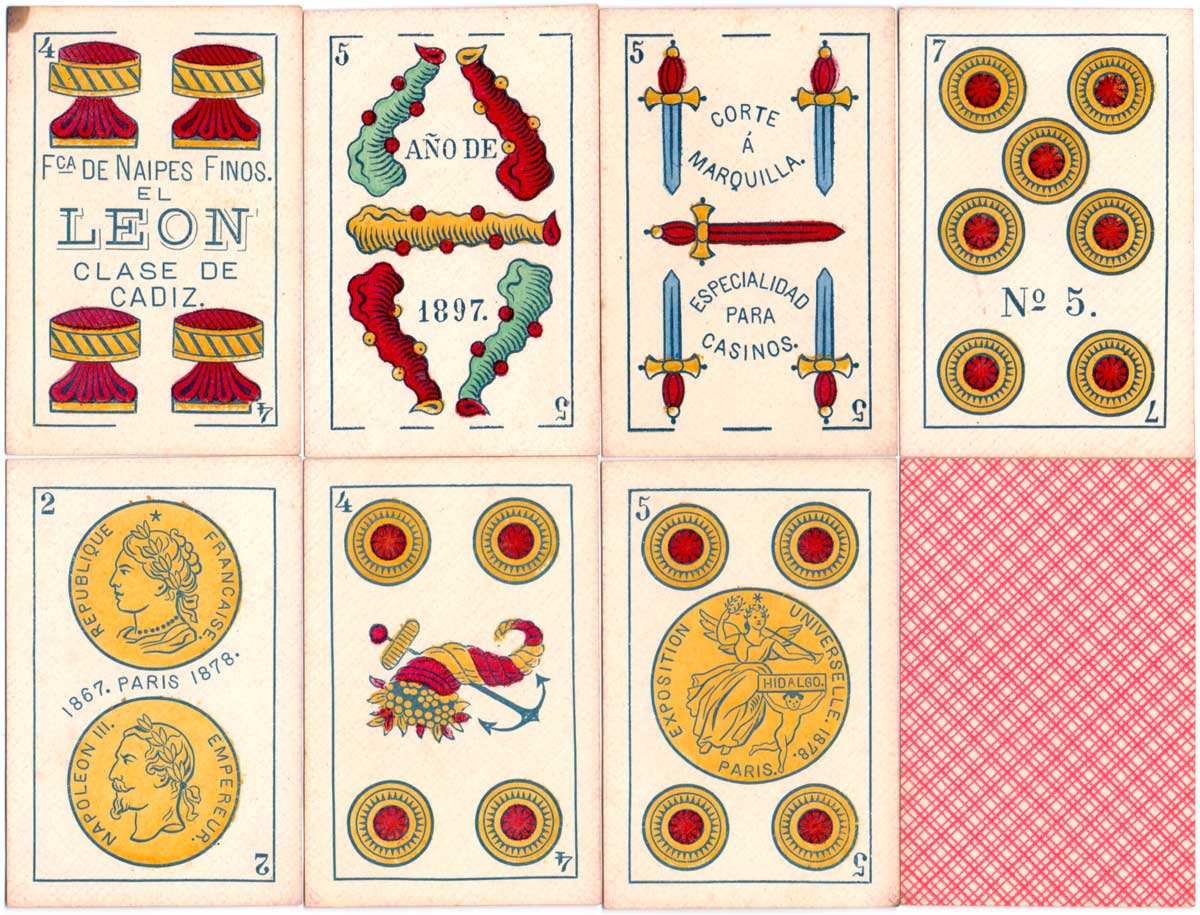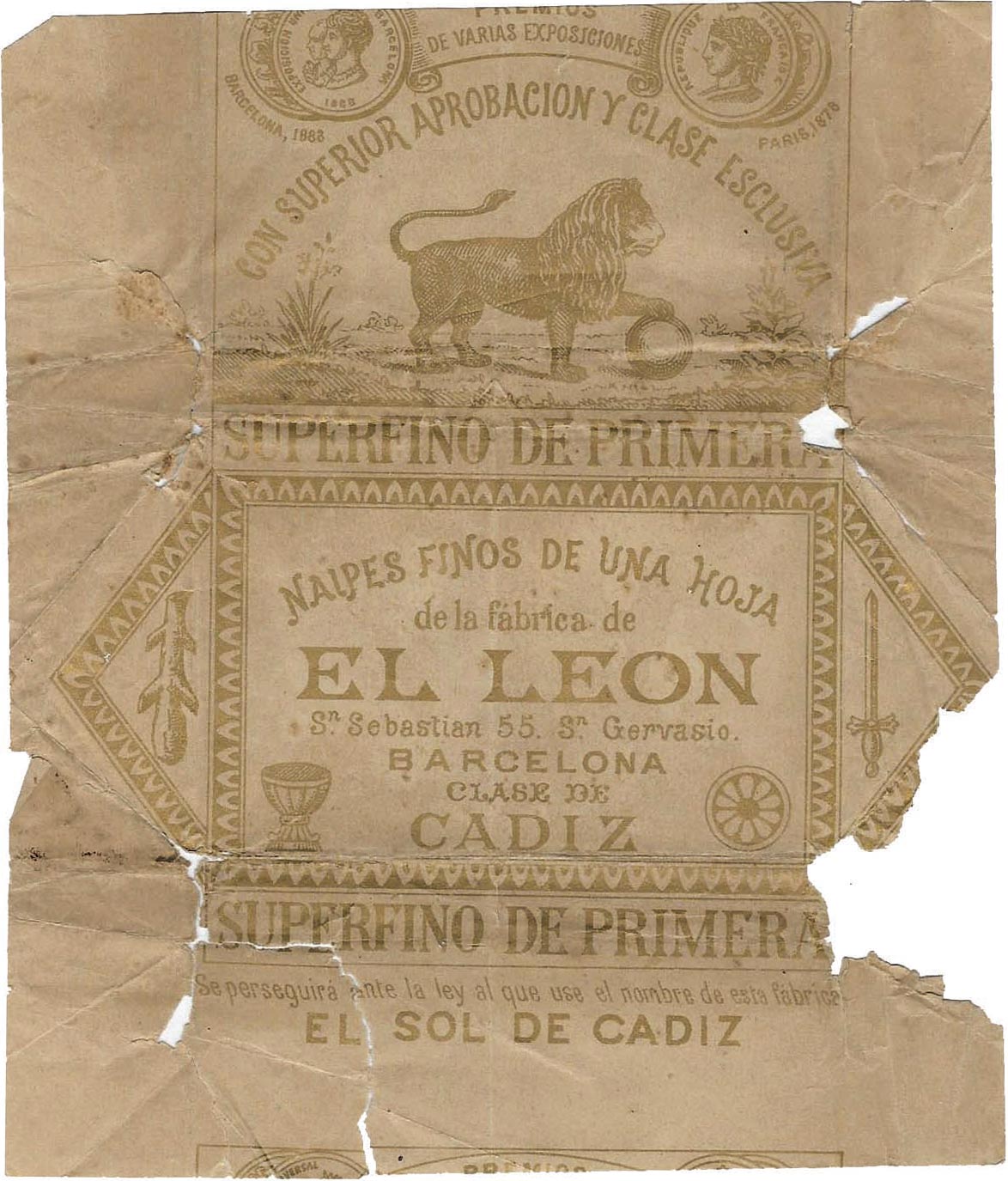 Member since February 01, 1996
View Articles
Curator and editor of the World of Playing Cards since 1996. He is a former committee member of the IPCS and was graphics editor of The Playing-Card journal for many years. He has lived at various times in Chile, England and Wales and is currently living in Extremadura, Spain. Simon's first limited edition pack of playing cards was a replica of a seventeenth century traditional English pack, which he produced from woodblocks and stencils.