Published July 03, 1996
•
Updated March 16, 2022
Animal Tarok by Jean Friedrich Mayer (1752-1783)
Animal Tarok by Jean Friedrich Mayer (1752-1783).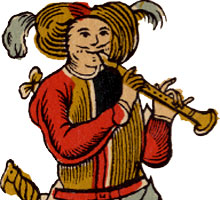 Danish 'Tarok' cards by Jean Friedrich Mayer
This Animal Tarok pack with French suit marks was made by the printer Jean Friedrich Mayer of Copenhagen, who had been granted a royal privilege to print playing-cards in Denmark from 1752-1783. It is one of the earliest surviving packs known to have been made in Denmark. Mayer's animal tarok images came from the same tradition as several other animal tarock decks which were circulating in Germany and Belgium around the mid-18th century. As Mayer is assumed to be an immigrant card maker, he may have brought the woodblocks with him from abroad.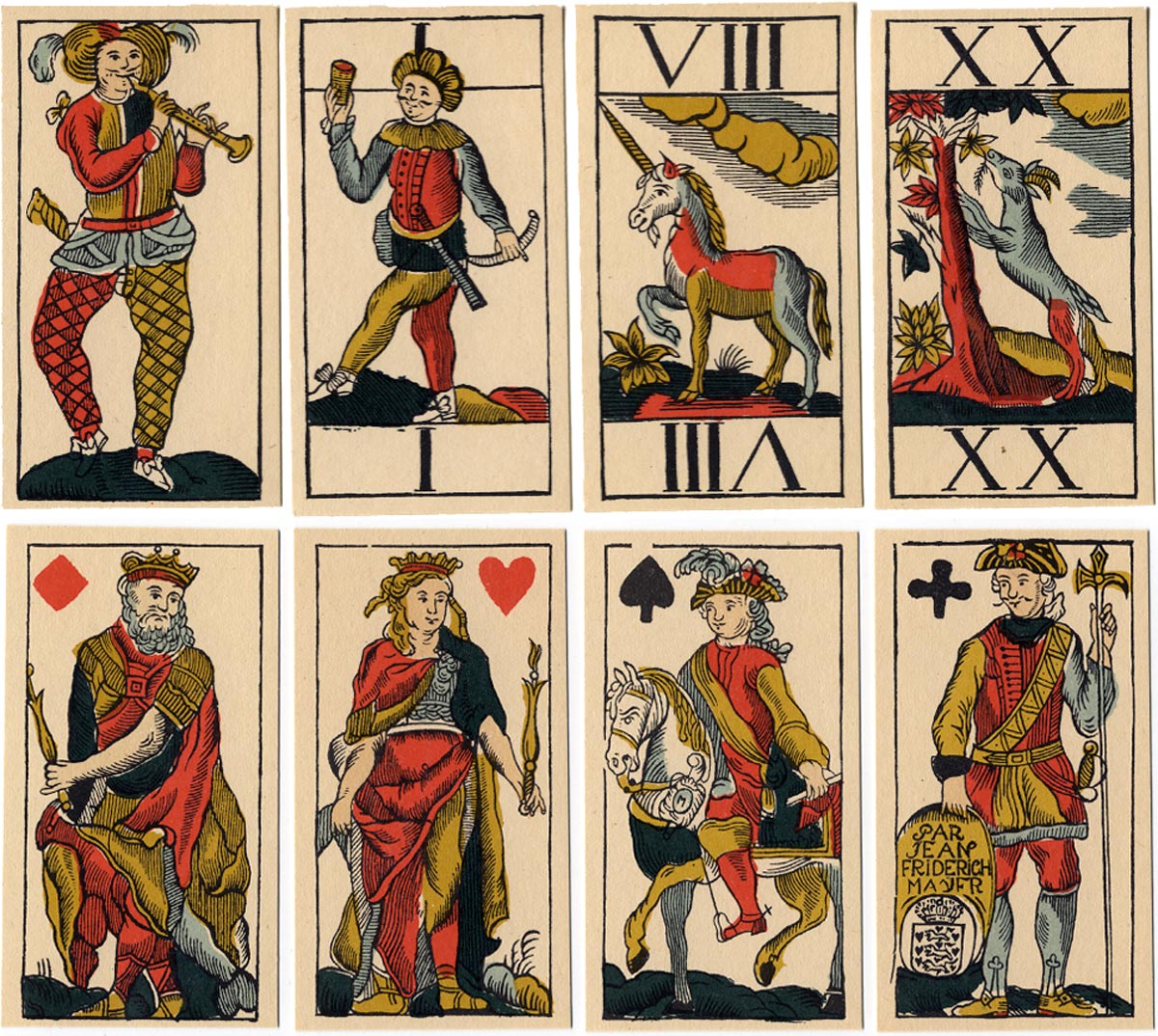 ---
Belgian Animal Tarot deck hidden in a devotional book
Member since February 01, 1996
View Articles
Curator and editor of the World of Playing Cards since 1996. He is a former committee member of the IPCS and was graphics editor of The Playing-Card journal for many years. He has lived at various times in Chile, England and Wales and is currently living in Extremadura, Spain. Simon's first limited edition pack of playing cards was a replica of a seventeenth century traditional English pack, which he produced from woodblocks and stencils.