Published August 27, 2017
Updated April 24, 2022
Rolla Nordic Tarot
Rolla Nordic Tarot was drawn by Paul Mathison.
Rolla Nordic Tarot was conceived by Rolla Nordic, whose real name was Murielle Doris Berulfsen (1898-1996) and who was an avowed practitioner of divination, rune stones, celtic witchcraft and ceremonial magic, and author of the book "The Tarot Shows the Path" (1960 & 1990) first published during the hippie tarot revival (see cover notes). The artwork was produced by Paul Mathison in black and white so that the owner might colour the cards by hand to complement their learning process and enhance the personal nature of tarot reading. The drawings are attractive and appealing in themselves and more or less follow a traditional tarot format with debts to Frank Lind (Insight Institute) and the Waite/Smith deck.
---
Whilst playing card historians generally maintain that tarot originated in Italy during the early 15th century, Rolla Nordic, like her mentors, locates the origins of tarot symbolism in much earlier initiation mysteries. The artist, accordingly, seeks to reveal a higher reality through symbolism.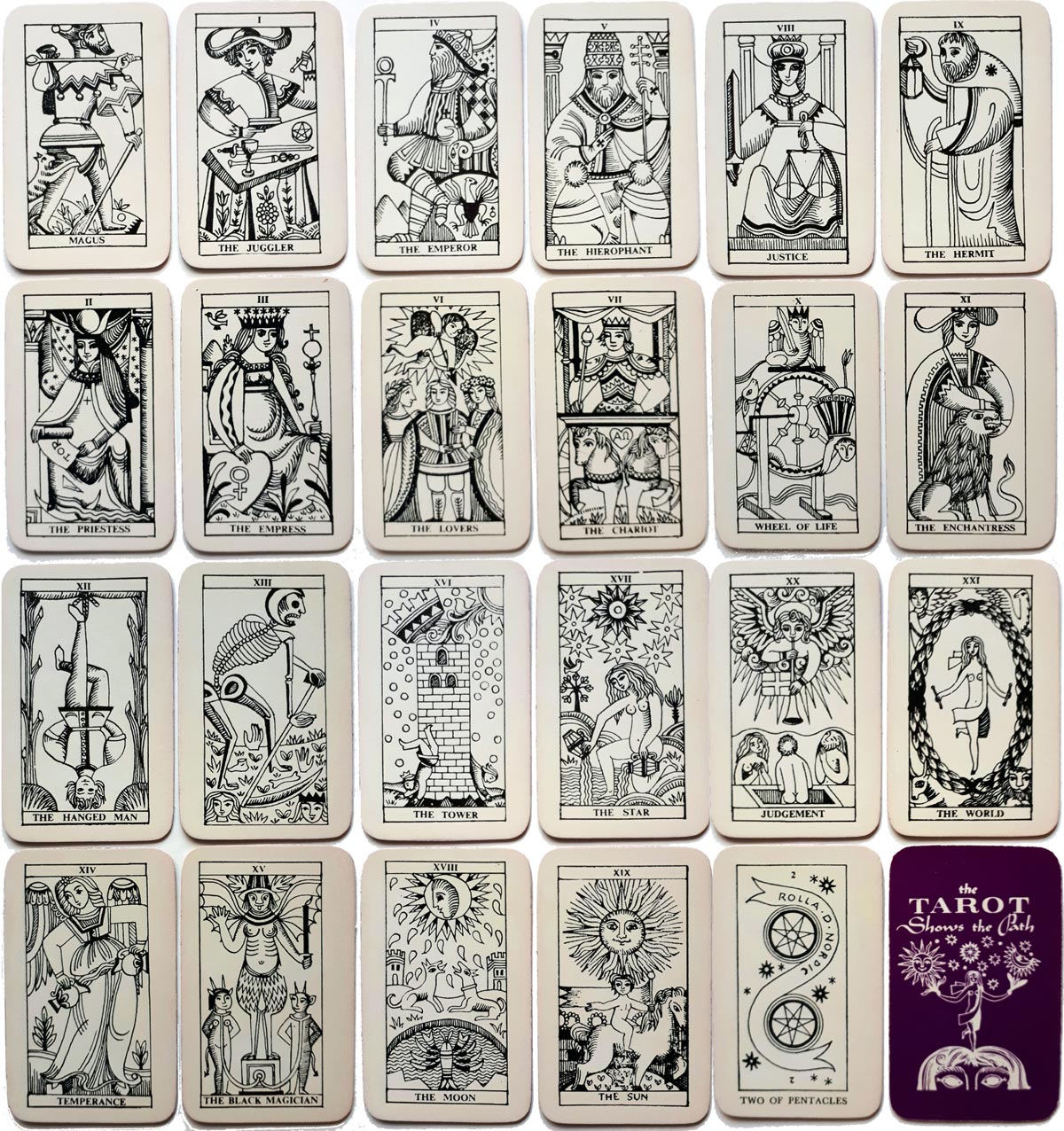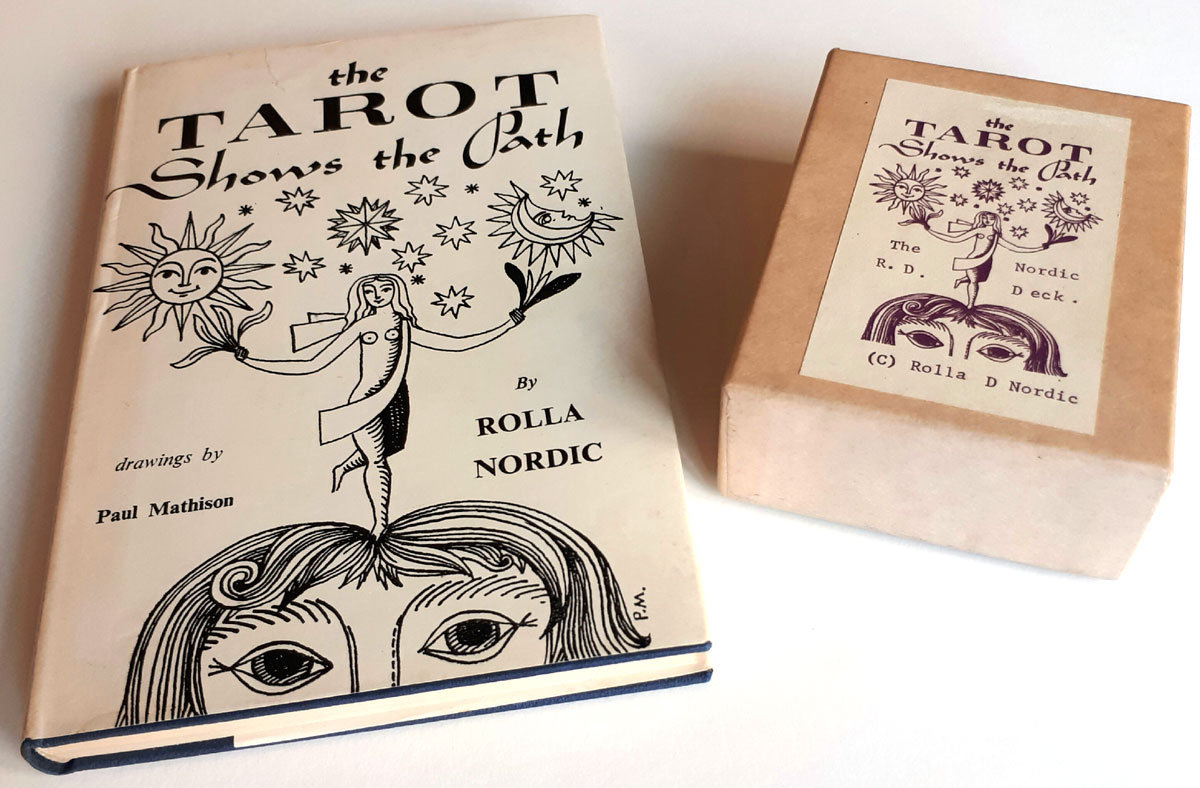 Member since February 01, 1996
View Articles
Curator and editor of the World of Playing Cards since 1996.