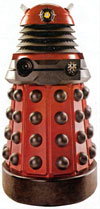 Doctor Who
Doctor Who is a long-running science-fiction television series produced by the BBC, first airing in 1963, being shelved in the 1980s before returning in a modified format in 2005 after a prolonged public campaign. A number of fan decks have been produced as merchandise by the BBC, these include the 'Doctor Who Series' 1, 2 & 3 decks manufactured by Carta Mundi in 2009. Also, special themed decks with novelty suits given away free with Dr Who magazines produced by the BBC's commercial arm, BBC Worldwide, have appeared from time to time see more →
---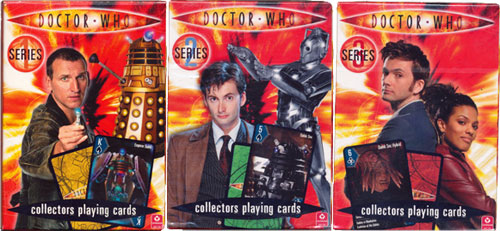 'Doctor Who Series' 1, 2 & 3 playing cards
Three series of 'Doctor Who' playing cards captured the moments from the different episodes. Series 1 features 54 illustrated collectors playing cards featuring the ninth incarnation of the Doctor (Christopher Ecclestone) and introducing Rose Tyler, his companion in time and space. Series 2 & 3 feature the tenth Doctor (David Tennant) and his companions coming face to face with the terrors of the Universe.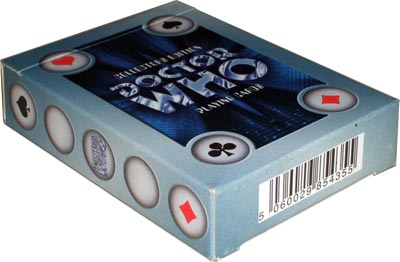 Collector's Edition Doctor Who playing cards, 1996
Travelling through time & space on board the 'Tardis' (Time and Relative Dimensions in Space), the Doctor and his companions began their adventures on November 23rd 1963. Since then the nation's favourite time traveller has been through nine transformations, employed a number of assistants and fought many foes. This pack published by Cards Inc. in 1996 shows pictures of the successive Doctors, assistants, Daleks & monsters as they evolved over the decades.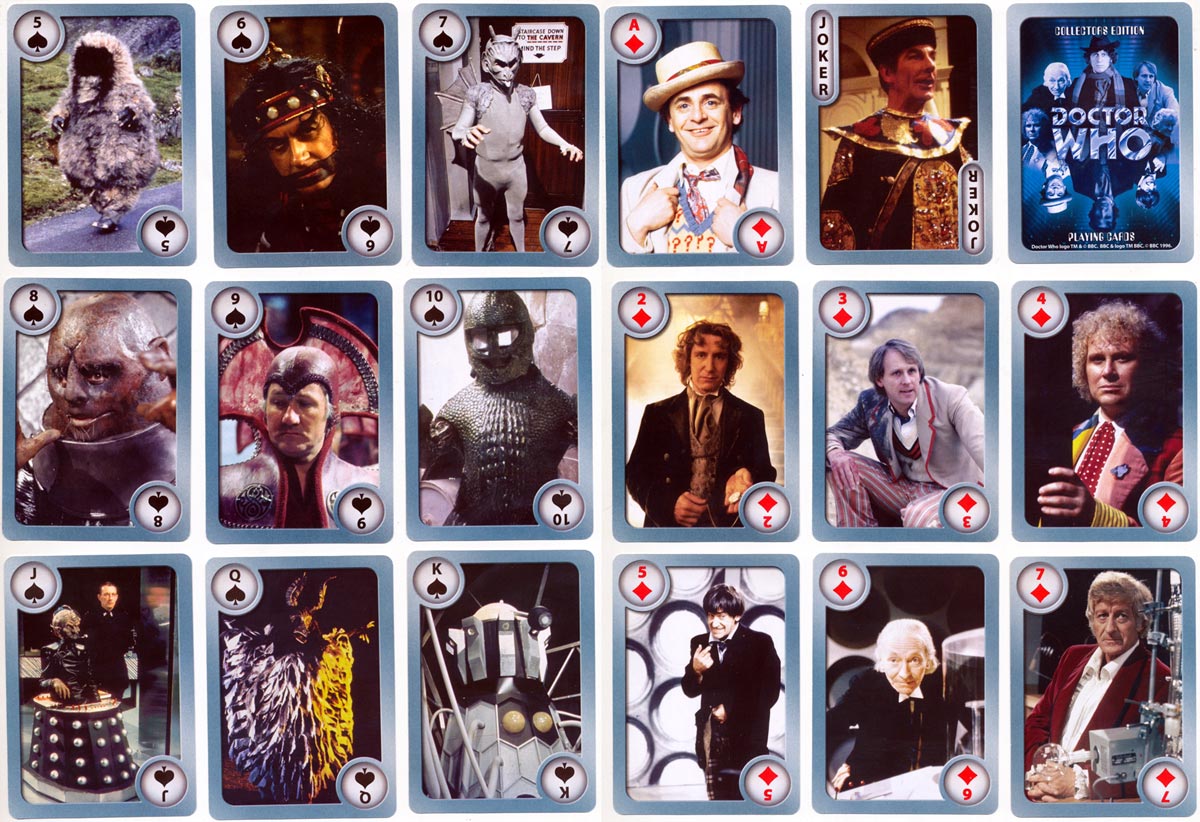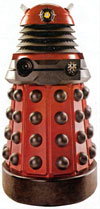 See also: 'Doctor Who Adventures' playing cards →