Published May 03, 2019
•
Updated June 19, 2022
Hendrick's Gin
Nice advertising deck for Hendrick's Gin, c.2015.
A nice advertising deck for Hendrick's Gin, the juniper based spirit which is distilled and bottled in Scotland. The aces and joker cards have a selection of botanical cocktail recipes, offering a variety of flavours, which every good bartender will know.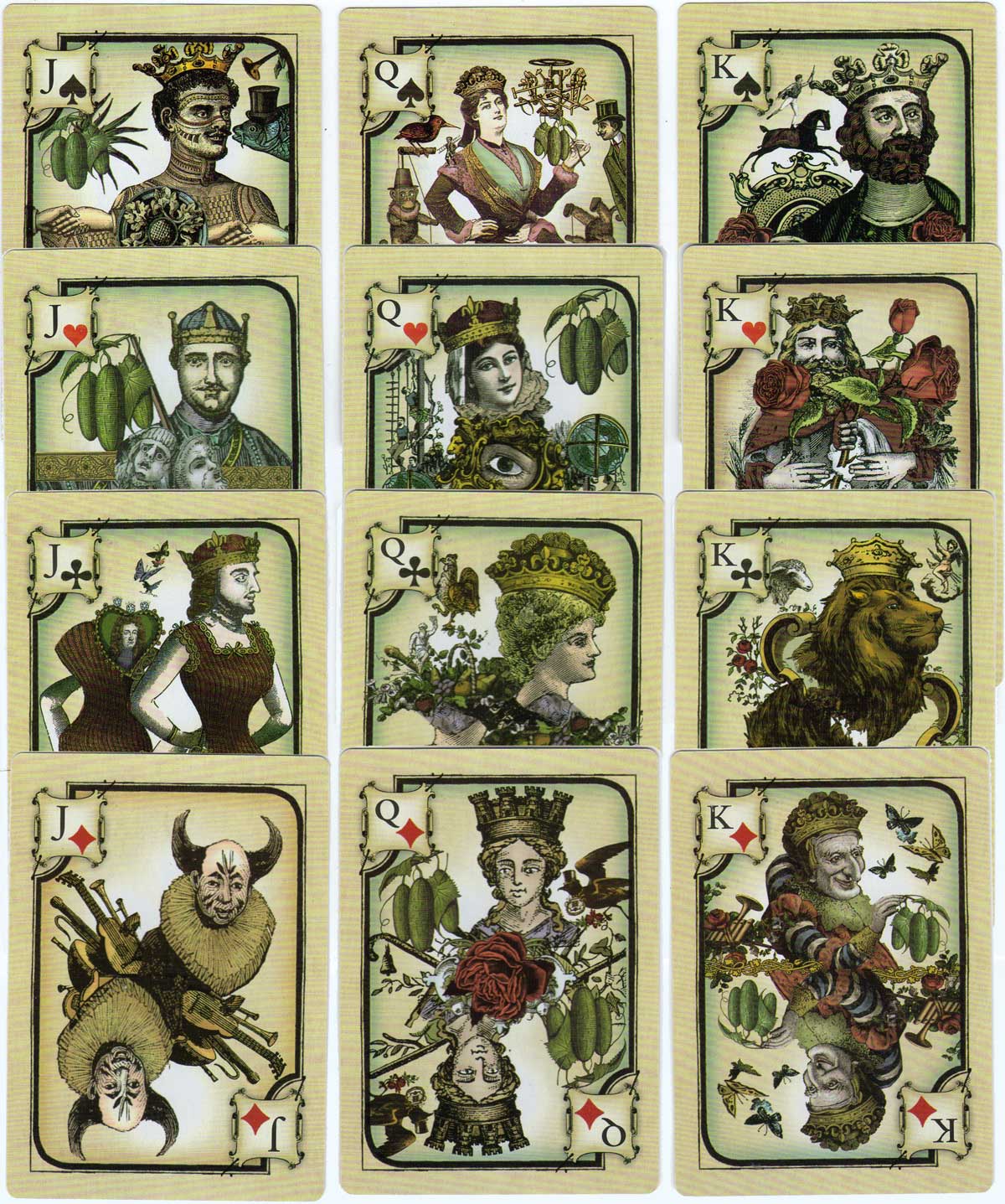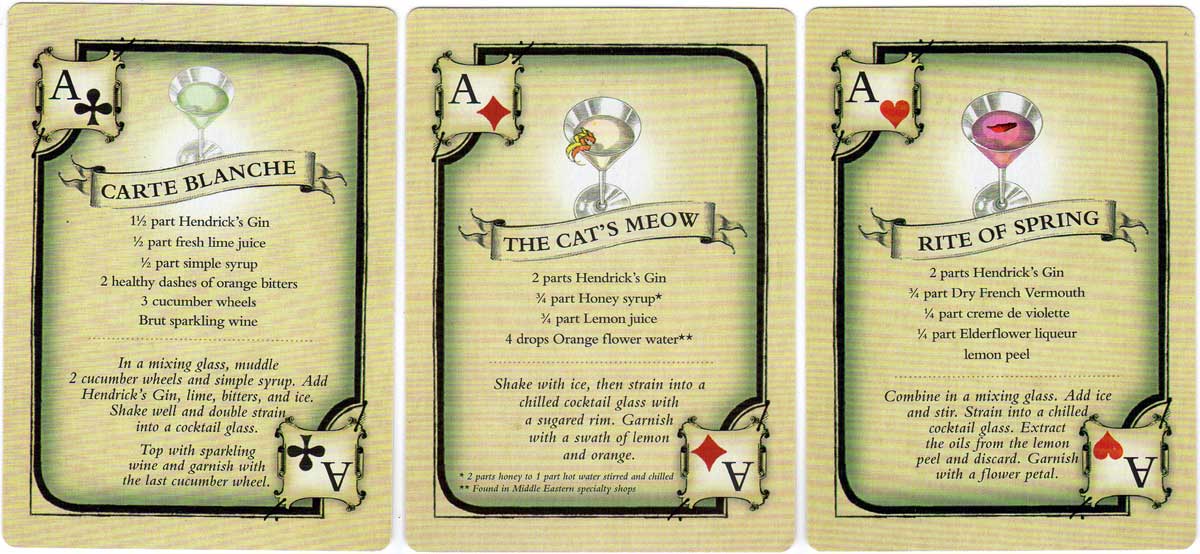 Member since March 02, 2012
I have adored playing cards since before I was seven years old, and was brought up on packs of Waddington's No 1. As a child I was fascinated by the pictures of the court cards.
Over the next fifty years I was seduced by the artwork in Piatnik's packs and became a collector of playing cards.
Seeking more information about various unidentified packs I discovered the World of Playing Cards website and became an enthusiastic contributor researching and documenting different packs of cards.
I describe my self as a playing card archaeologist, using detective work to identify and date obscure packs of cards discovered in old houses, flea markets and car boot sales.