Jaques' Counties of England
a geographical game.

Jaques' Counties of England geographical card game was published in four series and in several editions. The idea of the game is similar to Happy Families, i.e. to win by completing the highest number of sets, as shown by the Key Cards. The design of the cards and boxes was revised over the years, and the factual information printed on each card (historical facts, population, principal industries, etc) was updated to keep up with progress and new industrial developments. The game was outstanding for its instructive and educational value.
1st Series - Northern Counties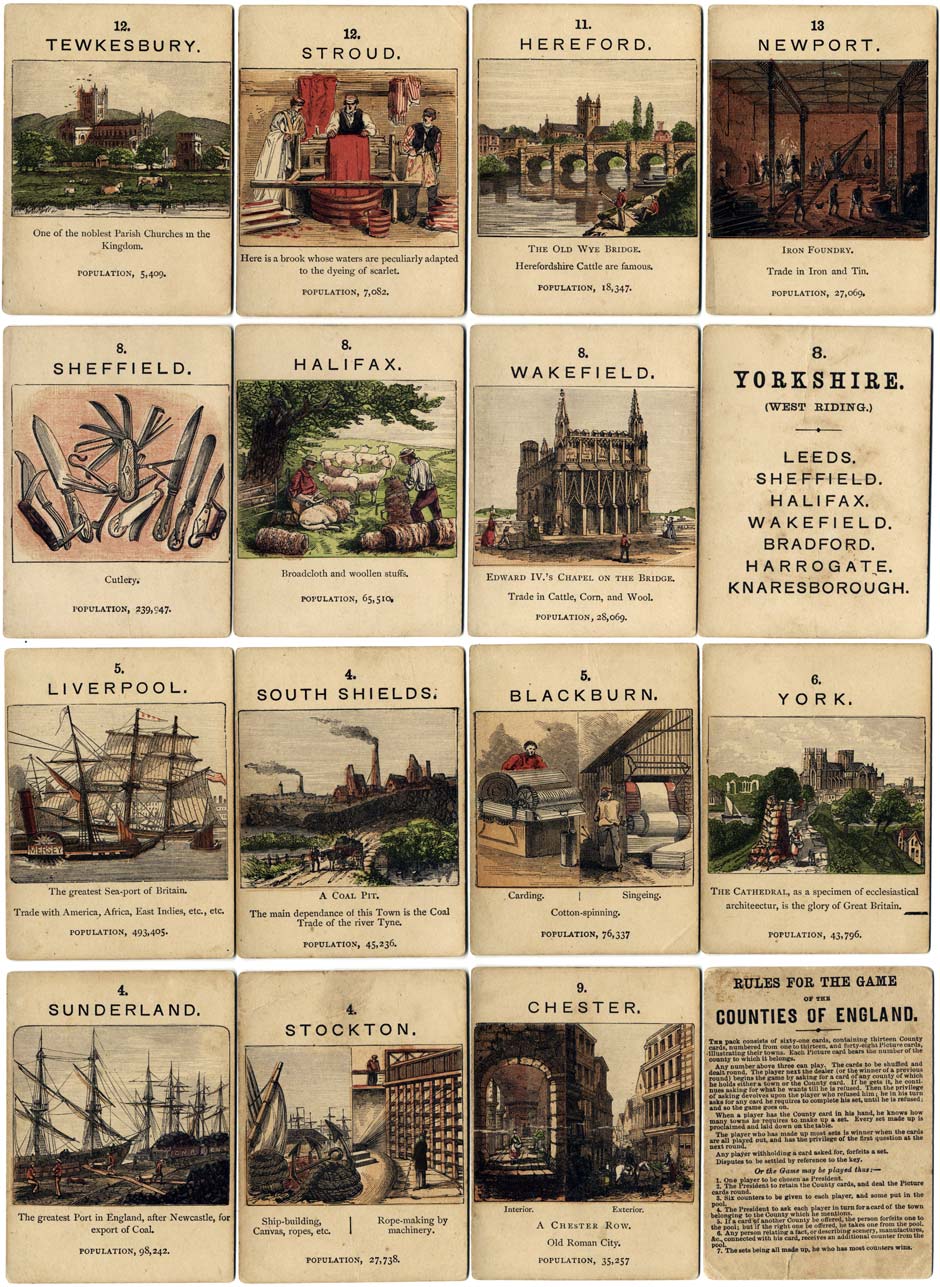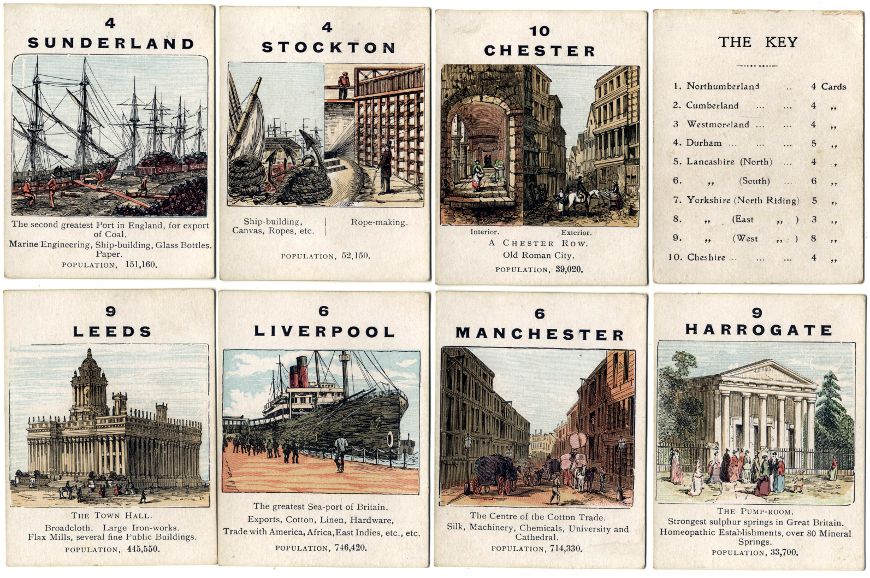 See also: Jaques' Happy Families Illustrated Proverbs The London Post The Entente Cordiale The National Gallery