Published January 06, 2011
Updated May 01, 2022
Counties of England
Jaques' Counties of England card game.
Jaques' Counties of England
a geographical game.

Jaques' Counties of England geographical card game was published in four series and in several editions. The idea of the game is similar to Happy Families, i.e. to win by completing the highest number of sets, as shown by the Key Cards. The design of the cards and boxes was revised over the years, and the factual information printed on each card (historical facts, population, principal industries, etc) was updated to keep up with progress and new industrial developments. The game was outstanding for its instructive and educational value.
1st Series - Northern Counties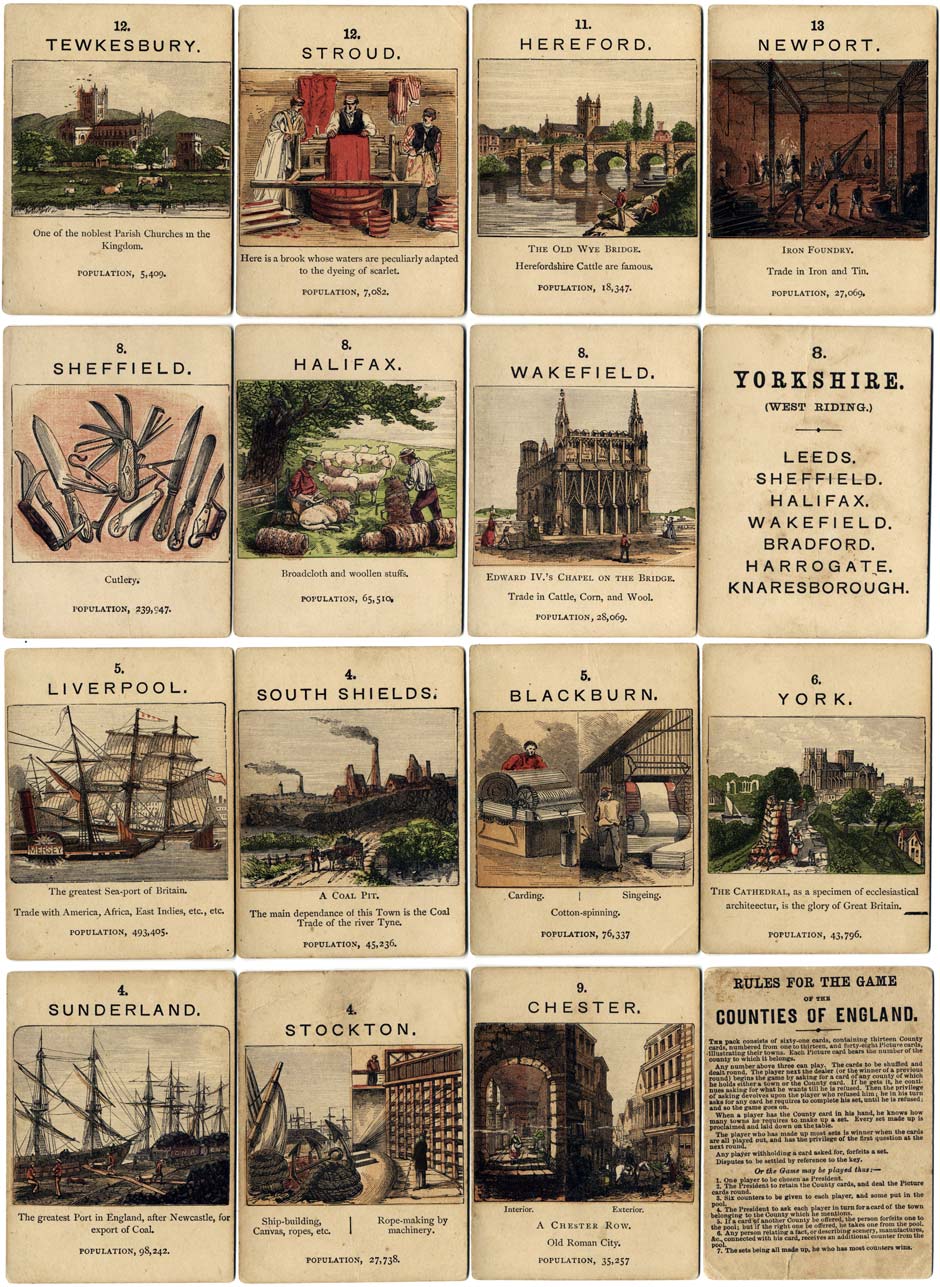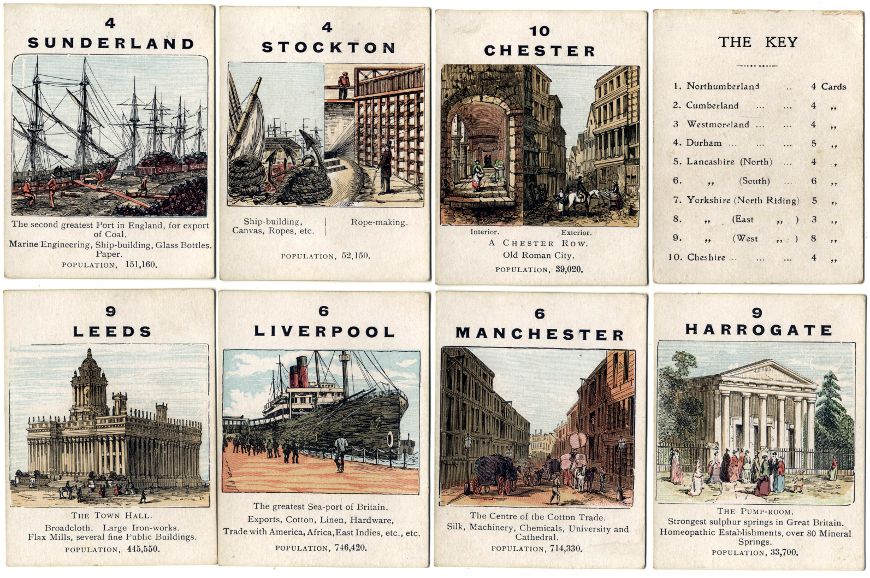 See also: Jaques' Happy Families Illustrated Proverbs The London Post The Entente Cordiale The National Gallery
Member since February 01, 1996
View Articles
Curator and editor of the World of Playing Cards since 1996. He is a former committee member of the IPCS and was graphics editor of The Playing-Card journal for many years. He has lived at various times in Chile, England and Wales and is currently living in Extremadura, Spain. Simon's first limited edition pack of playing cards was a replica of a seventeenth century traditional English pack, which he produced from woodblocks and stencils.