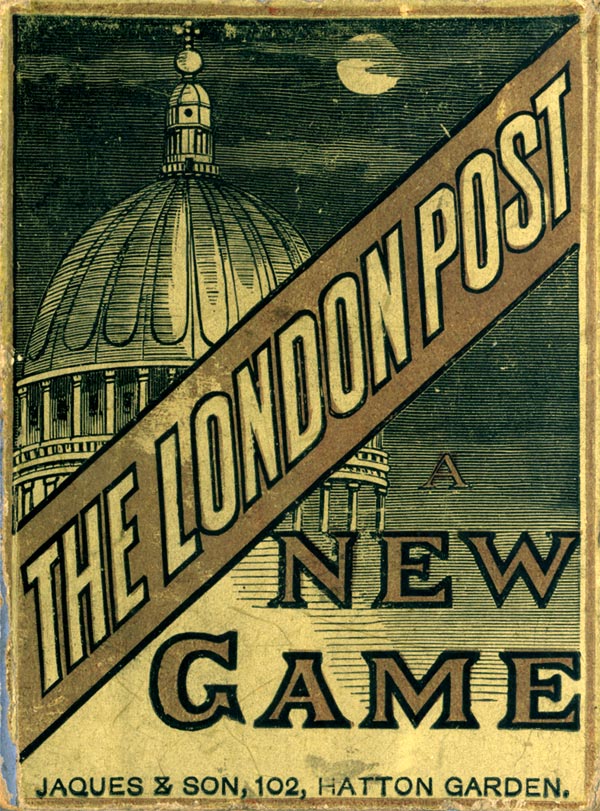 The London Post card game, c.1895
"... 64 cards with beautiful colour illustrations of the chief buildings of the great city, impressing on the mind the Postal Districts in which they are situated."
Originally published by J. Jaques & Son, 102 Hatton Garden, London around 1880, it is based around the London postal districts and the distinctive public buldings within the different districts. The set shown here is the second edition and contains The Tower Bridge, which was completed in 1894.