Published January 03, 2011
Updated December 14, 2021
Famous Five
The Famous Five Card Game by Enid Blyton.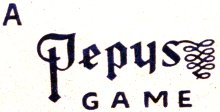 The Famous Five Card Game, c.1951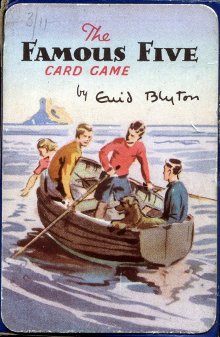 The Famous Five Card Game by Enid Blyton (1897-1968) was illustrated by Eileen A. Soper and published by Pepys Games (Castell Brothers Limited), 14-17 St Cross Street, Hatton Garden, London E.C.1. in 1951. The card game is based on the Famous Five series of adventure books written by Enid Blyton for boys and girls, and depicts stories from four of the favourite books in the series. Blyton's total literary output was of an estimated 800 books over roughly 40 years. Some critics feel that Blyton's stereotyped depictions of gender, race and social class, coupled with a restricted use of language militates against the development of wider literary qualities in her readership.
The game has 44 cards consisting of four sets of 8 "Adventure" cards, four "Danger" cards, two "General Danger" cards and six "All Safe" cards. The object of the game is to be the first player to complete any set of "Adventure" cards by playing the No. 8 card.
The set is complete with an instruction booklet and a letter from Enid Blyton which introduces the new game. See also: Noddy Happy Families Wikipedia article about Enid Blyton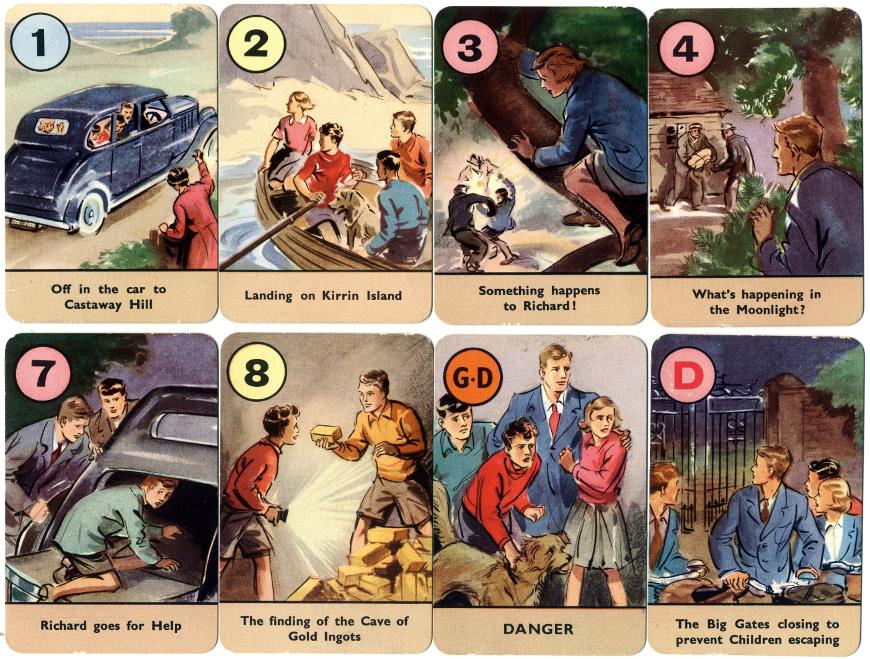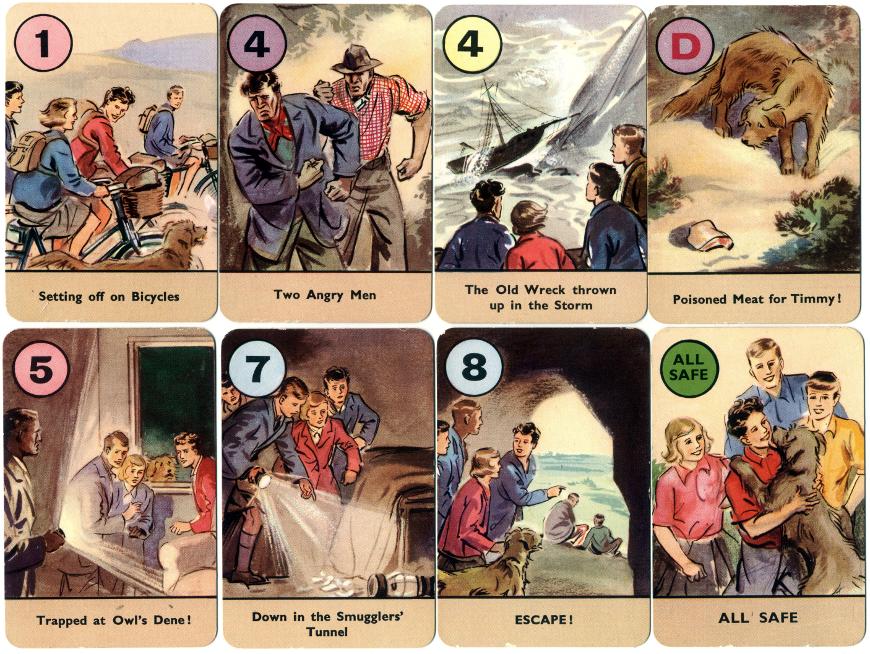 Pepys produced games from c.1938 until 1978. The more popular games continue to be published by Gibson Games.
Member since February 01, 1996
View Articles
Curator and editor of the World of Playing Cards since 1996. He is a former committee member of the IPCS and was graphics editor of The Playing-Card journal for many years. He has lived at various times in Chile, England and Wales and is currently living in Extremadura, Spain. Simon's first limited edition pack of playing cards was a replica of a seventeenth century traditional English pack, which he produced from woodblocks and stencils.