Rowley & Co - "Monarchs of Europe"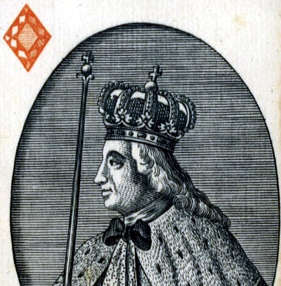 Perhaps following trends on the Continent, between 1774 and 1776 Rowley & Co. of London endeavoured to reform the traditional court cards in English playing cards with portraits of the kings and queens of England, France, Spain and Russia with their attendants as Knaves, and with the customary suit symbols changed to spearheads, chalices, trefoils, and topaz, coloured black, red, green and orange. Additional allegorical imagery on the Aces suggests "the four classes of men into which every kingdom is divided: the Nobles, the Clergy, the Citizens and the Peasantry".
The Ace of Spades on English playing cards usually carried the maker's name, but did not carry the treasury duty until 1765. After this it also had a die number. In this example of Rowley & Co's pack the Ace of Spades is nameless and with no duty or die number, which is unusual. One explanation is that early editions may have had a nameless Ace of Spades; or it may have been a proof submitted to the Stamp Office for the real Ace to be made. Alternatively it may have been an attempt to evade paying the official duty. The rest of the pack appears to be perfectly legitimate.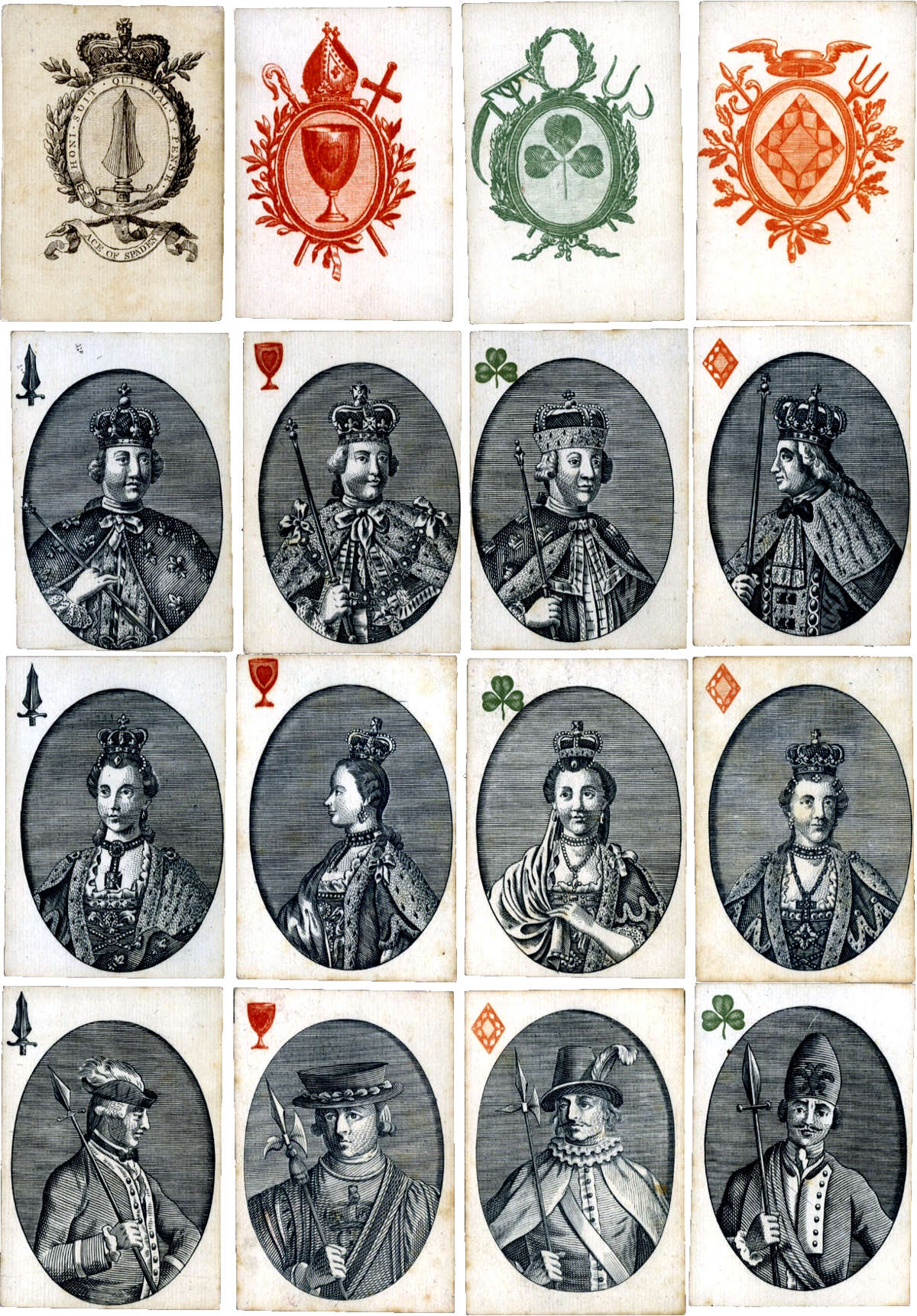 "The designs are entirely new, the joint endeavour of several respectable artists, studious to please, and emulous to outvie everything of this kind which has appeared before. Upon the whole, they are submitted to the public as a pack of cards, in which the antiquated and grotesque are rejected, the misnomers explained and removed, and much of the original meaning of the inventor revived..."
Below is a typescript of an advertisement for Rowley's cards which contains a rationale for the design of the pack: