Published November 25, 2014
Updated March 20, 2022
Kon-Vex Playing Cards
Waddington's introduced a series of unusual shapes in the early 1950s.
'Kon-Vex' Playing Cards
Presumably in the wake of the lifting of wartime restrictions on paper, card and printing, Waddington's introduced a series of unusual shapes in the early 1950s. They resurrected the old circular cards, renamed 'Rondo', and produced convex cards ('Kon-Vex'), the Zulu Shield pack (just 'Zulu' on the box) and 'Slimline' cards, which were narrower than the usual bridge cards and had a Barribal back design. There was also a De La Rue version of 'Slimline' with Goodall courts and different backs. A 'Kon-Vex' version of the Coronation cards of 1953 was produced alongside the standard size. Interestingly, the standard sized packs are cut from the same sheets as the convex ones, as the image of the Queen still has convex sides. The courts used for the convex and slimline packs are the only example of a turned version of the Waddington design. Convex cards were not new: convex and concave cards had been produced in the U.S. in the 1920s.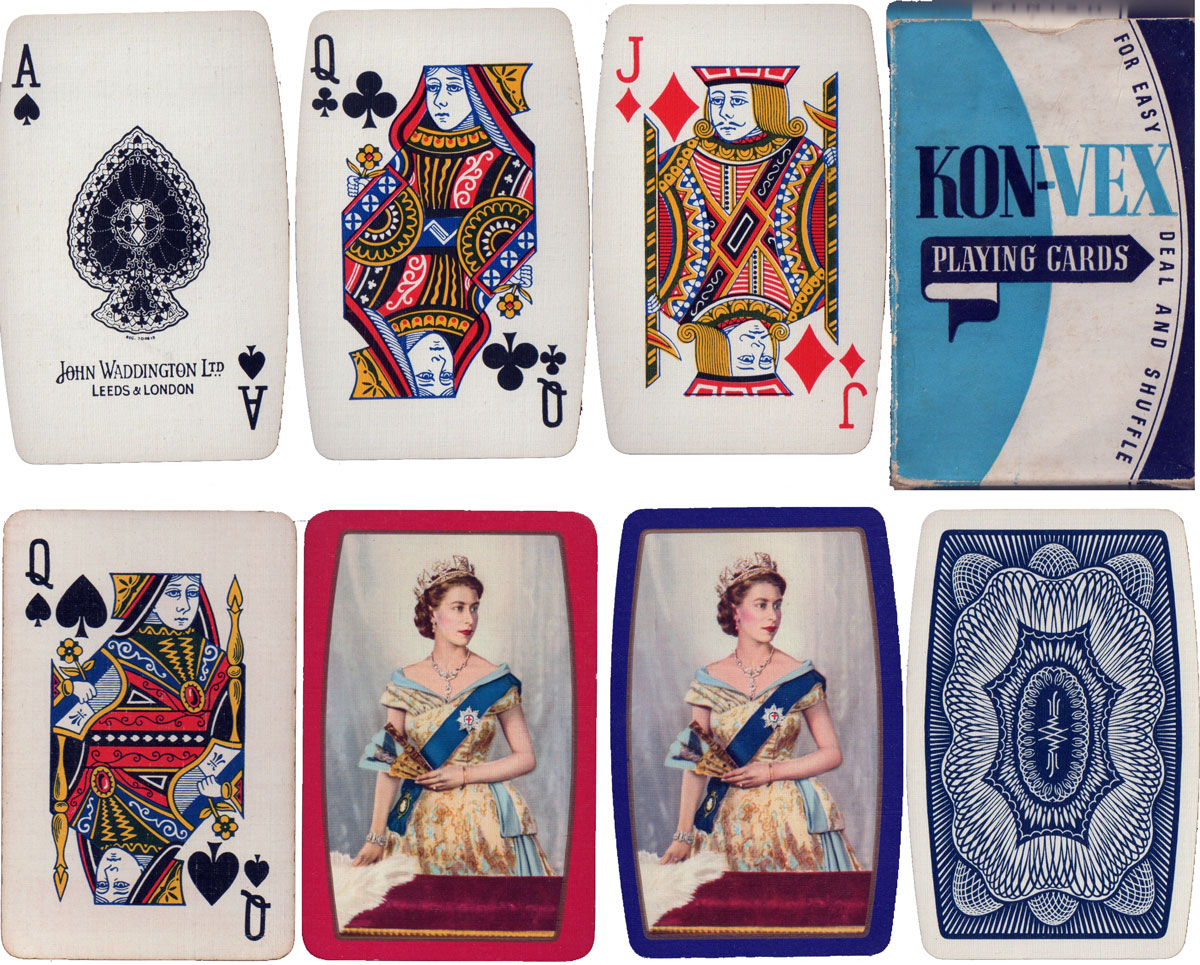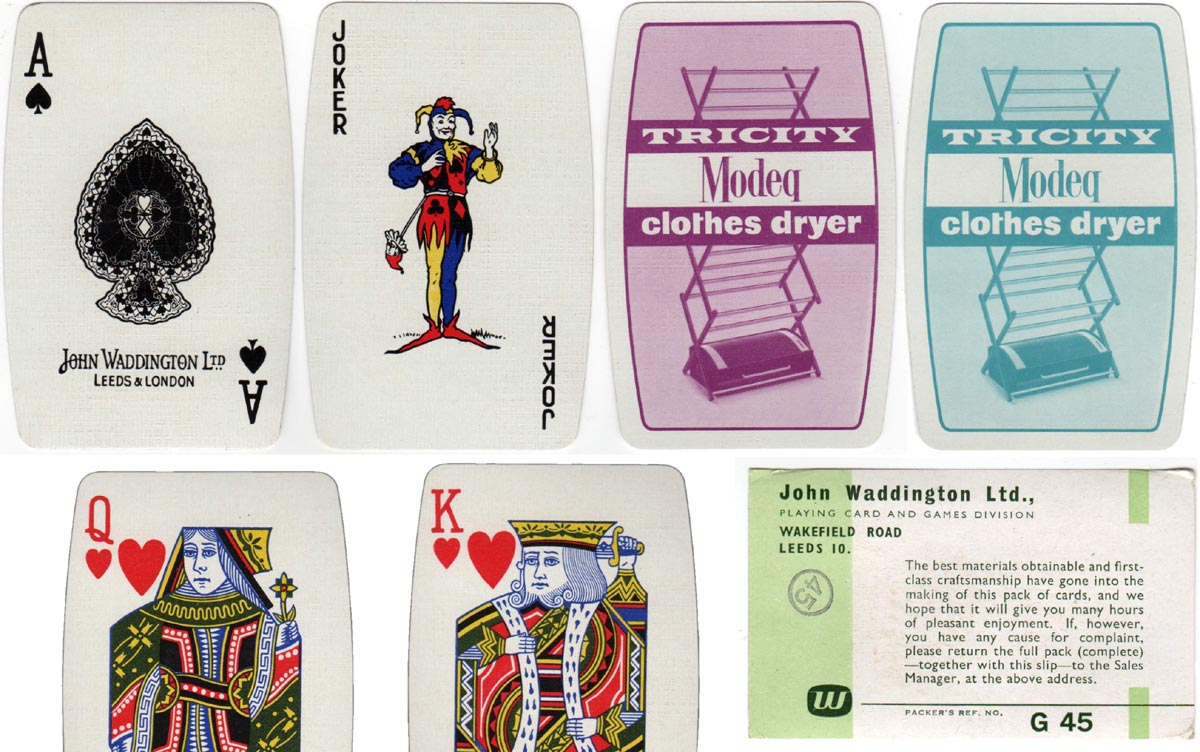 'Zulu' playing cards
Ovoid playing cards


Member since February 01, 1996
View Articles
Curator and editor of the World of Playing Cards since 1996. He is a former committee member of the IPCS and was graphics editor of The Playing-Card journal for many years. He has lived at various times in Chile, England and Wales and is currently living in Extremadura, Spain. Simon's first limited edition pack of playing cards was a replica of a seventeenth century traditional English pack, which he produced from woodblocks and stencils.