Published August 04, 2015
•
Updated October 25, 2022
Waddingtons Aces of Spades, 1970 onwards
Waddingtons Aces of Spades, 1970 onwards
In 1969-70 De La Rue sold out their playing card interests to Waddington's, who then became the sole manufacturer of playing cards in the UK. Around this time Waddingtons re-designed their ace of spades into something based on De la Rue's earlier 125th anniversary design but without the silhouette in the centre. Although contrived to resemble woodblock printing it carried elements from De la Rue's original engraved ace of spades of 1862; shamrock leaves, thistles and roses, which are all repeated in the central ornament, with a crown at the top. The progression is shown here: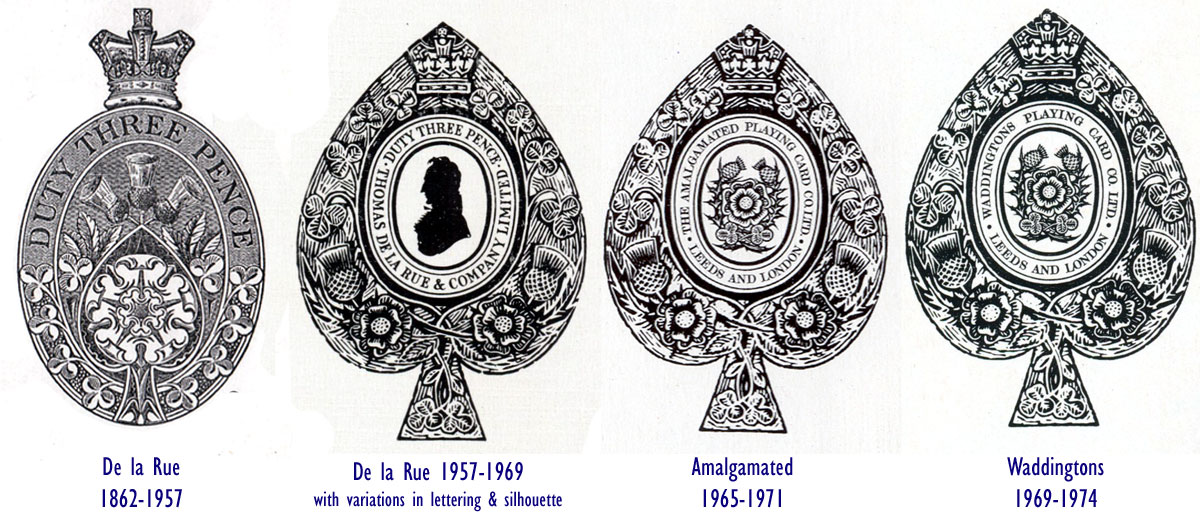 The same style of ace was also used for the Amalgamated Playing Card Co until 1971, when Waddington's purchased De La Rue's share of APCC; and also in Wheel aces for Pepys.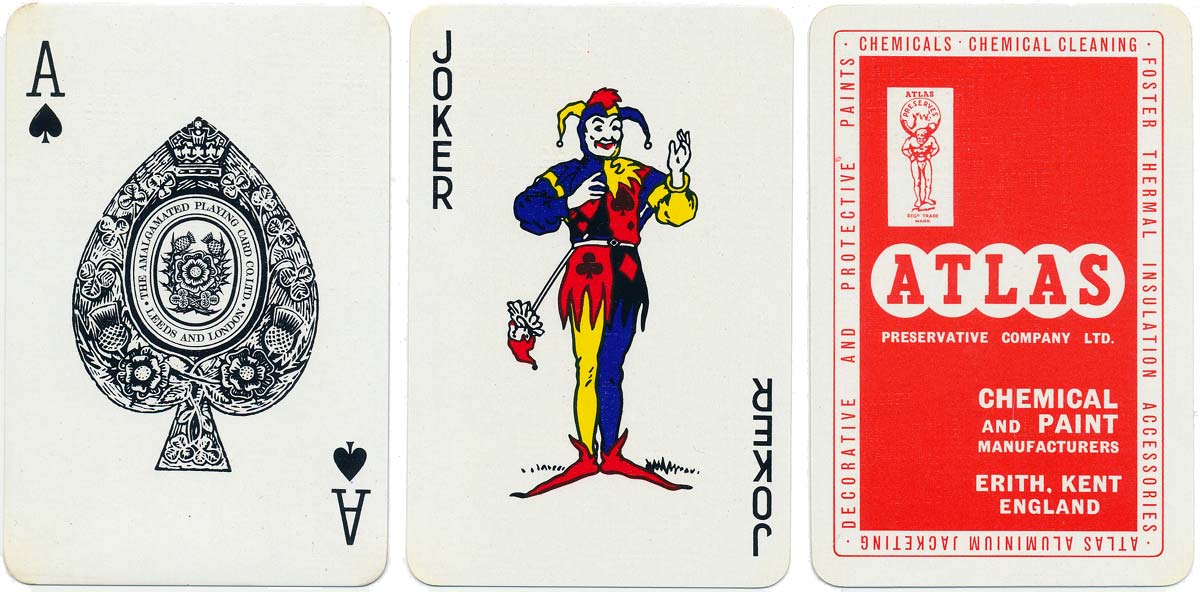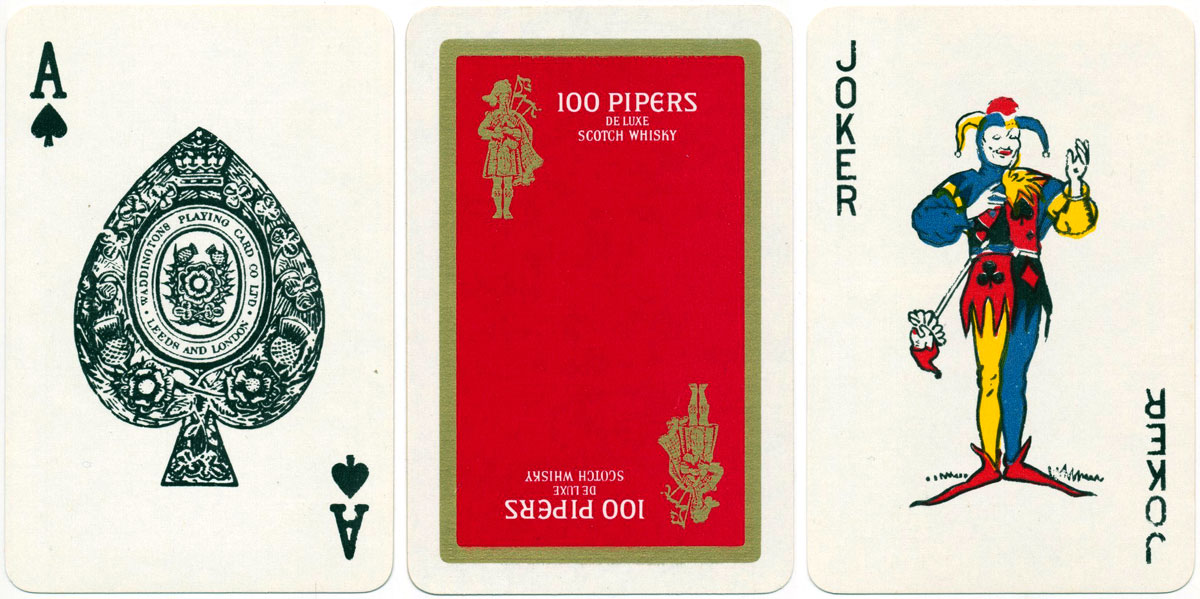 More examples 1970-1973






Welsh Leek Added in 1974
The Welsh leek was added to the decoration of the ace of spades in 1974. While the preferred Welsh national symbol is often a daffodil, a dragon or a harp, the leek is an ancient traditional emblem for Wales. The British £1 coin representing the Welsh part of the United Kingdom has a leek on the reverse. Thus the ace of spades design combines heraldic elements that reflect the legal jurisdictions of the United Kingdom: the Tudor rose for England, the leek for Wales, the thistle for Scotland and the shamrock for Ireland, all topped by a Royal Crown.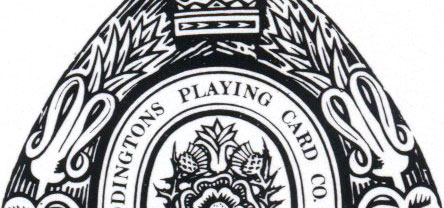 More examples c.1983-1994








Lettering Simplified, early 1990s
From the early 1990s packs appear with the words "Leeds and London" omitted from the ace of spades.

Hasbro, a large toy company, bought Waddington's Games in 1994. Waddington's No.1 Playing Cards are still a best seller in Britain, but today they are manufactured in Poland and marketed by Winning Moves, who bought the brand from Hasbro.

Member since February 01, 1996
Founder and editor of the World of Playing Cards since 1996. He is a former committee member of the IPCS and was graphics editor of The Playing-Card journal for many years. He has lived at various times in Chile, England and Wales and is currently living in Extremadura, Spain. Simon's first limited edition pack of playing cards was a replica of a seventeenth century traditional English pack, which he produced from woodblocks and stencils.