Published July 03, 1996
Updated March 21, 2022
Waddington's Cir-Q-Lar Playing Cards
Waddington's Cir-Q-Lar Playing Cards, c.1930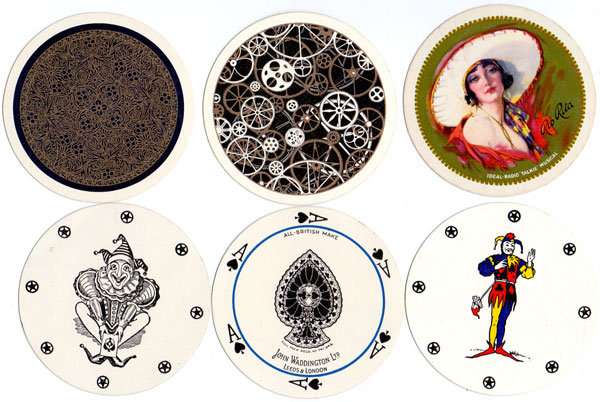 Waddington's Cir-Q-Lar Playing Cards, c.1930
Round and oval playing cards were known in Europe as early as the fifteenth century, and examples by the Master 'PW', Virgil Solis and others survive. These early round cards were finely engraved miniature works of art, with non-standard suit symbols such as flowers or small animals. In India round cards are the normal shape. They are round, painted or lacquered discs of thin wood, cotton fibre paper or ivory which may contain up to eight or ten suits. Round playing cards were also produced in the USA in 1874 by I. N. Richardson and subsequently by The Globe Card Company in 1878. Whilst they were advertised as easier to hold, no corners to break, greater visibility, etc., they never achieved much popularity.
A circular pack was published in Australia in late 19th century titled "Sutherland's Circular Coon Cards". See more►
In 1929 John Waddington Ltd (Leeds & London) commenced the production of circular cards and these were very popular. They were introduced to the USA where sales were beyond expectations.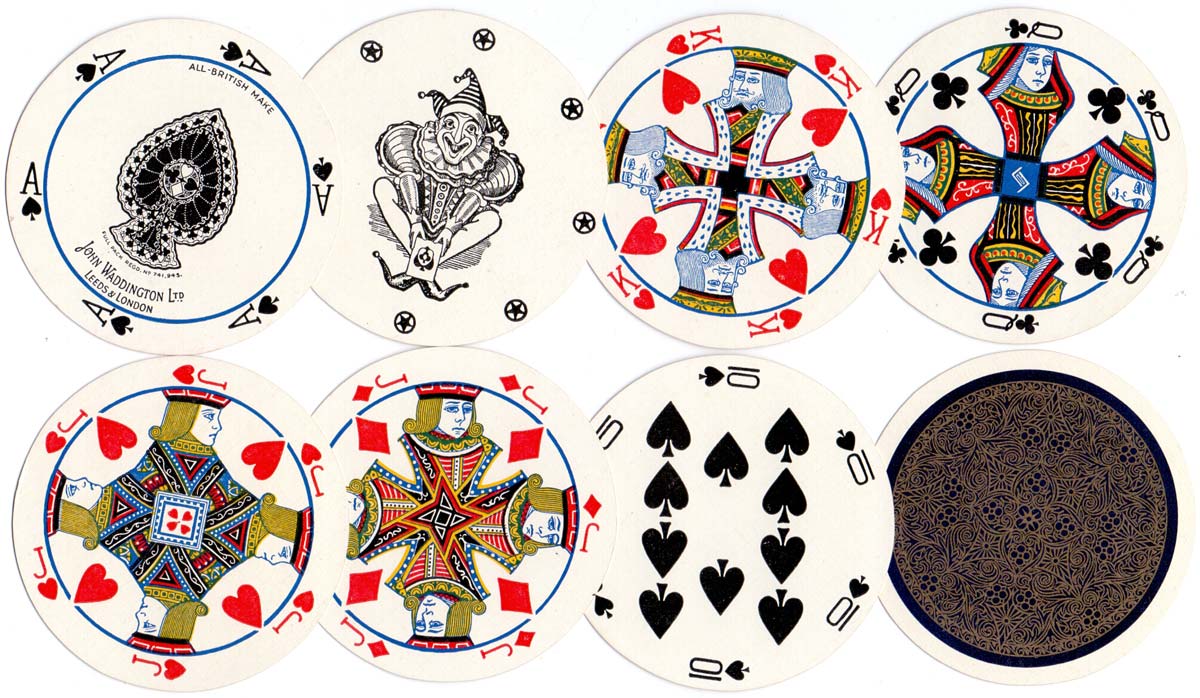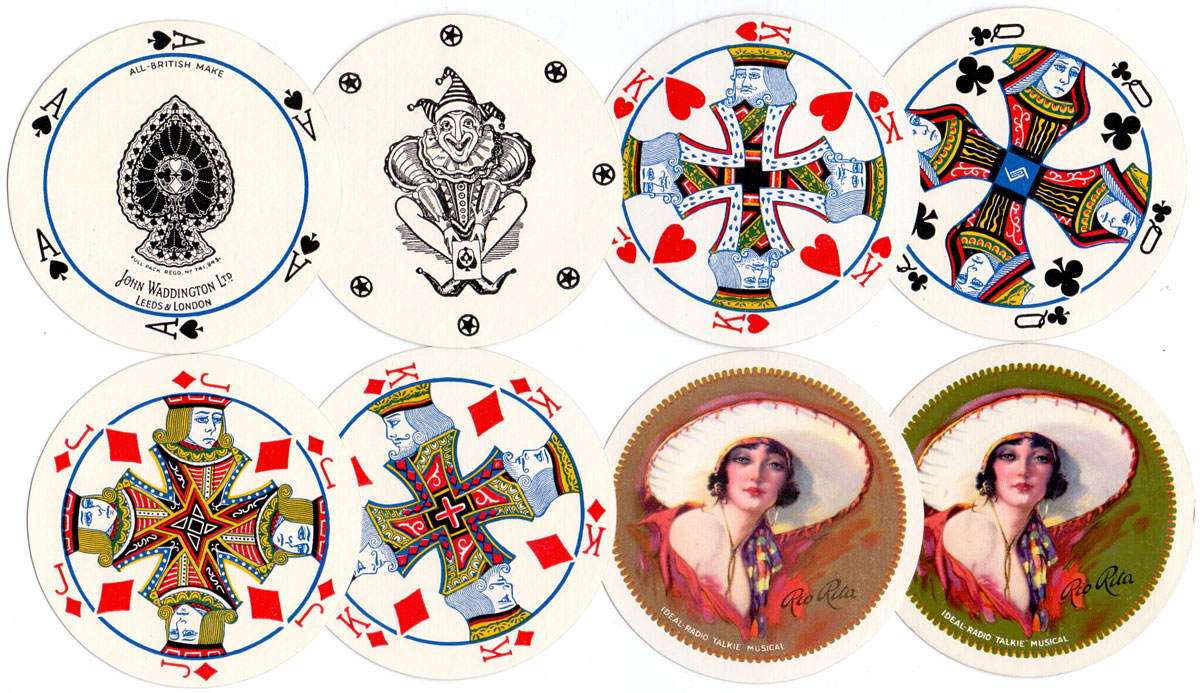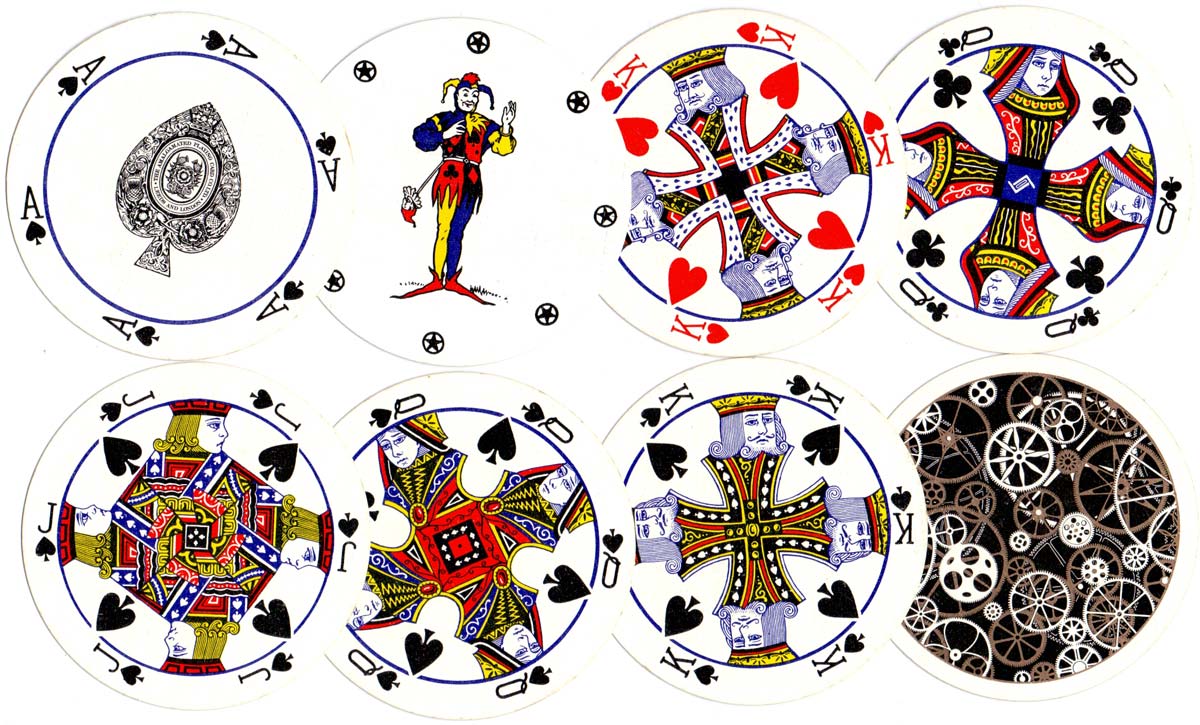 See also: Sutherland's Circular Coon Cards • Master PW Circular Playing Cards • VelCap Circular Playing Cards.
Member since February 01, 1996
View Articles
Curator and editor of the World of Playing Cards since 1996. He is a former committee member of the IPCS and was graphics editor of The Playing-Card journal for many years. He has lived at various times in Chile, England and Wales and is currently living in Extremadura, Spain. Simon's first limited edition pack of playing cards was a replica of a seventeenth century traditional English pack, which he produced from woodblocks and stencils.