Published July 03, 1996
Updated May 02, 2022
Instituto Nacional de Calidad 2006 awards
Spanish-suited playing cards made specially for the Instituto Nacional de Calidad 2006 awards.
Naipes Republica A.F.A.P. for INACAL, c.2006
SPANISH-SUITED PLAYING CARDS made specially for the Instituto Nacional de Calidad 2006 awards, of which República AFAP S.A. was a winner. Printed by Impresos Manrique, Montevideo, 48 cards + 2 special jokers in box. There are no inscriptions or information printed on the cards regarding the manufacturer apart from the initials I.M. and a telephone number on the bottom box flap. It was presumably very prestigious to be commissioned to print the playing cards for this symbolic event. The design of cards is a slightly simplified redrawing of the standard Spanish Catalan type.
Impresos Manrique produce publicity and promotional playing cards, both Spanish-suited and Anglo-American style, for various other Uruguayan businesses, in some cases with special jokers (click image below to see more). See also: Cossac • Radisson Hotel►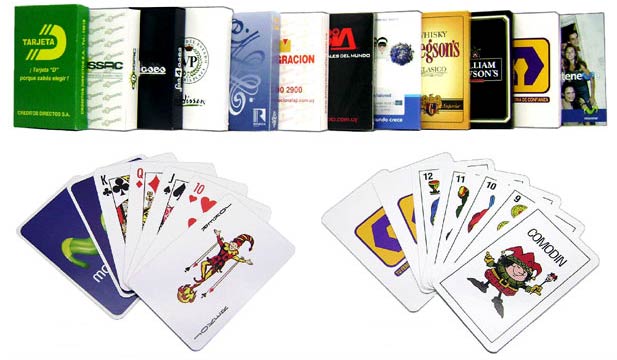 Member since February 01, 1996
View Articles
Curator and editor of the World of Playing Cards since 1996. He is a former committee member of the IPCS and was graphics editor of The Playing-Card journal for many years. He has lived at various times in Chile, England and Wales and is currently living in Extremadura, Spain. Simon's first limited edition pack of playing cards was a replica of a seventeenth century traditional English pack, which he produced from woodblocks and stencils.