Naipes VICTORIA Spanish-suited playing cards manufactured by Compañía General Fabril Financiera, S.A., Iriarte 2035, Buenos Aires, c.1965-75.
Naipes Victoria was Cía Fabril Financiera's leading brand of Spanish-suited playing cards, alongside Naipes Angelito, Domador and Payador. The logo on the four of cups, showing a gladiator standing victoriously over a slain lion, was re-drawn around 1965 and the typography on the indices was also modernised. The address was still being given as Iriarte 2035.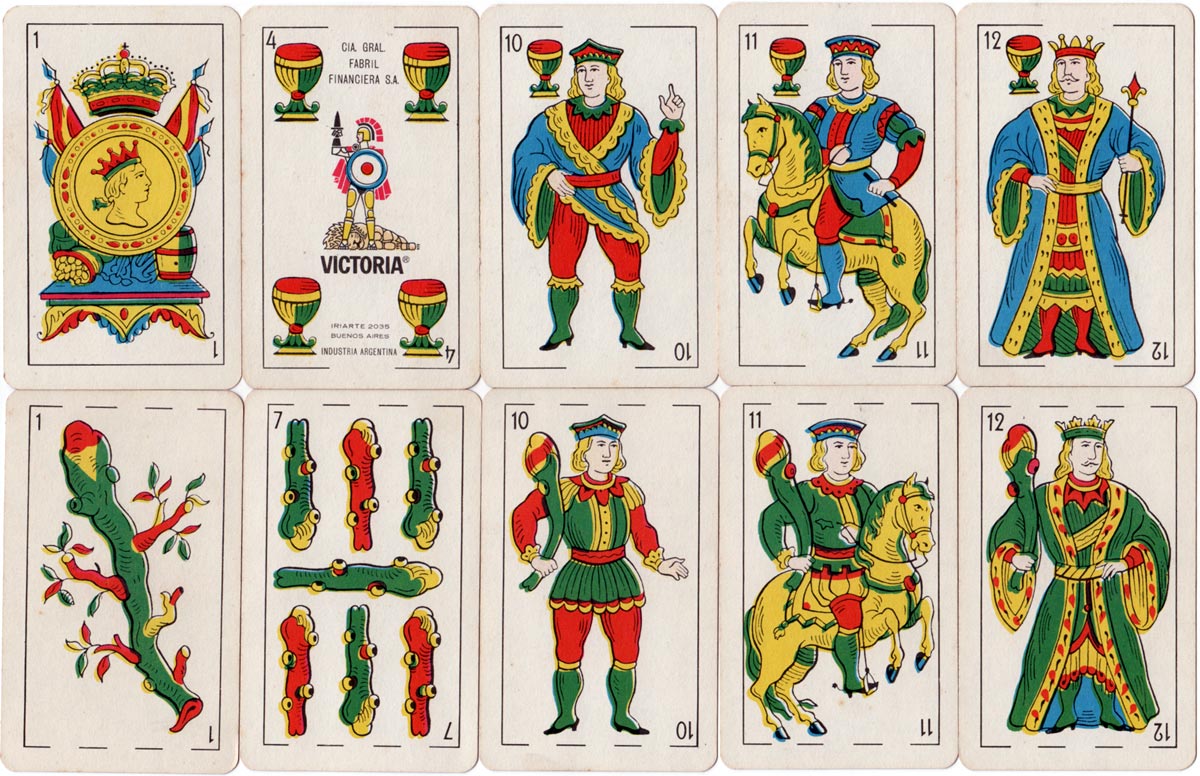 The brand was briefly continued by F.X.Schmid (Argentina) S.A. and also by their successors Joker S.A. until around 1980 when it was discontinued.