Published February 08, 2018
Updated June 18, 2022
Baggy Clown Joker
Evolution of American Bank Note Co's "Baggy Clown" Joker.
The "Baggy Clown" Joker, wearing a sort of Onesie costume with a ruff neck collar, was used by the American Bank Note Company (c.1908-1914) in their playing cards. In or around 1908, the Standard Playing Card Company used the same Joker and also used an Ace of Spades very similar to the one used by the American Bank Note Company. After the Russell Playing Card Company took over the American Bank Note Company in 1914, it produced its Aristocrat brand and the same Joker was yet again utilized. The Joker is still used to this day by USPC in many of its advertising and special order decks. Following take-overs or acquisitions the design keeps reappearing.

Standard Playing Card Co. commenced producing playing cards in c.1890 but was acquired by United States Playing Card Company in 1894. The Company continued operating independently, as shown on the Ace of Spades and packaging.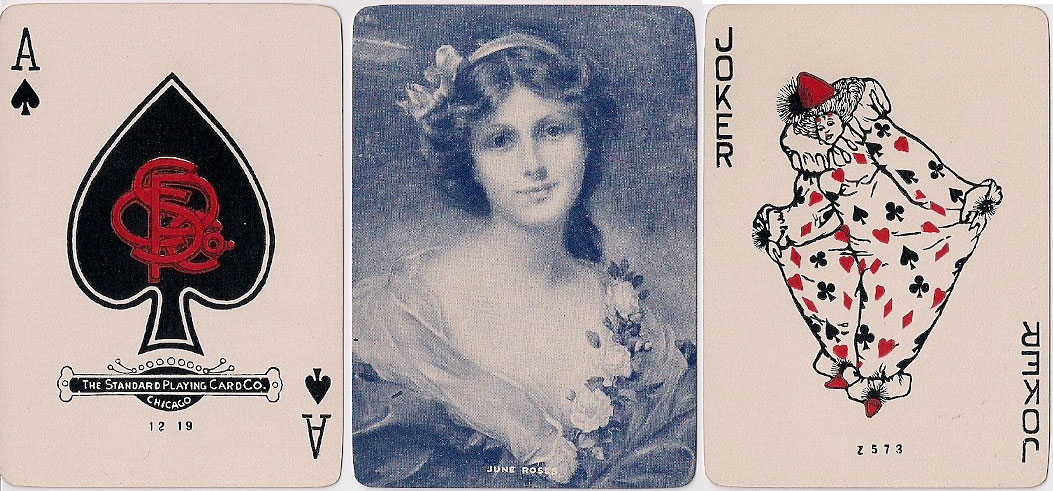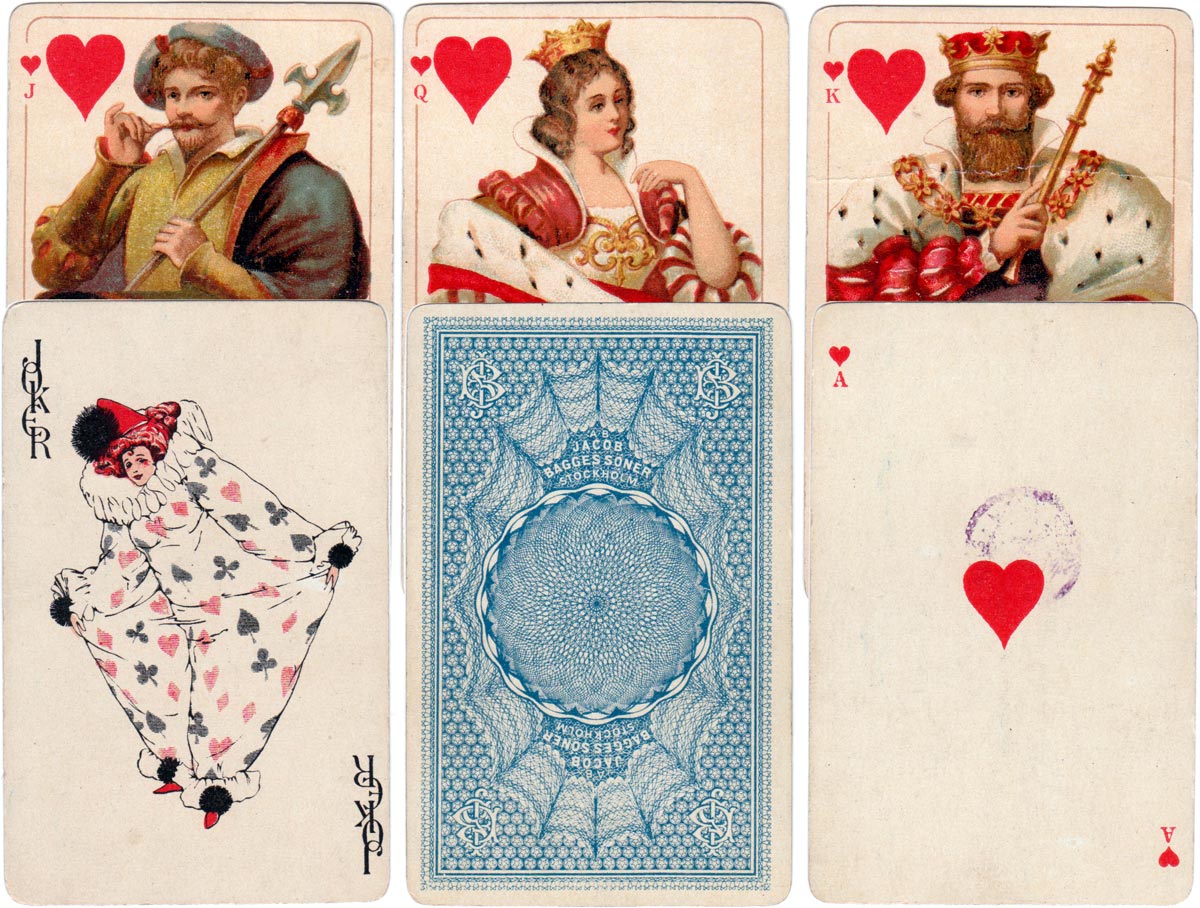 In 1914 the American Bank Note Company's playing card division merged into the Russell Playing Card Company. In 1929 Russell Playing Card Co became a division of the United States Playing Card Company and many brands continued to be produced. At the same time. the "Baggy Clown" Joker sometimes reappears.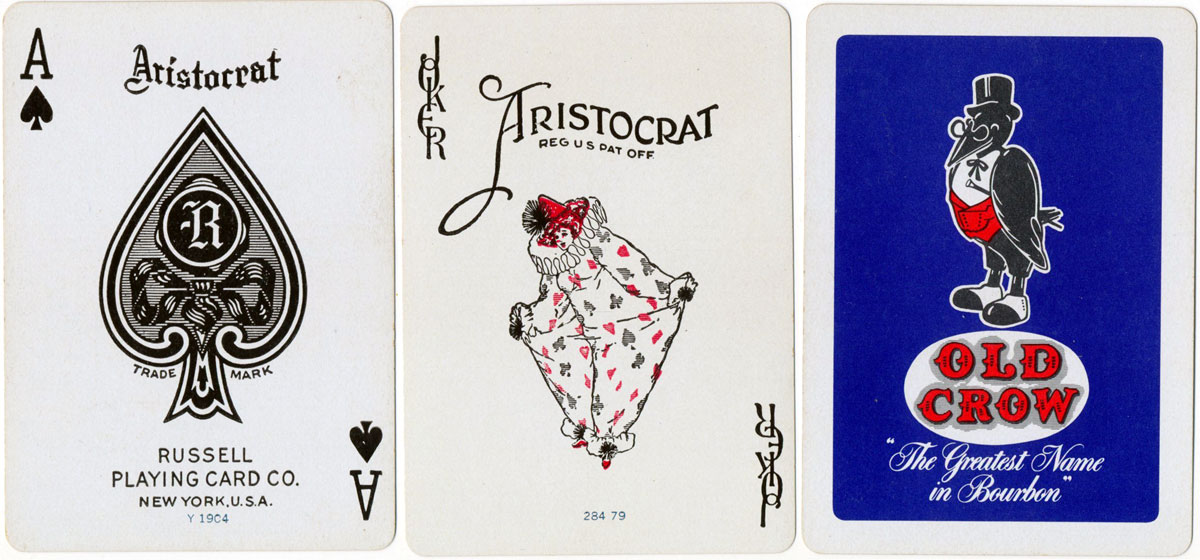 The same joker has also been seen in cards made by the USPCC for various customers including WH Smith in the UK. The distinctive lettering on the original American Bank Note Co jokers is seen on packs produced in China, Hong Kong or Taiwan, but to date no copies of the "Baggy Clown" Joker itself have been noted. See example►
Member since January 30, 2009
View Articles
Rex's main interest was in card games, because, he said, they were cheap and easy to get hold of in his early days of collecting. He is well known for his extensive knowledge of Pepys games and his book is on the bookshelves of many.
His other interest was non-standard playing cards. He also had collections of sheet music, music CDs, models of London buses, London Transport timetables and maps and other objects that intrigued him.
Rex had a chequered career at school. He was expelled twice, on one occasion for smoking! Despite this he trained as a radio engineer and worked for the BBC in the World Service.
Later he moved into sales and worked for a firm that made all kinds of packaging, a job he enjoyed until his retirement. He became an expert on boxes and would always investigate those that held his cards. He could always recognize a box made for Pepys, which were the same as those of Alf Cooke's Universal Playing Card Company, who printed the card games. This interest changed into an ability to make and mend boxes, which he did with great dexterity. He loved this kind of handicraft work.
His dexterity of hand and eye soon led to his making card games of his own design. He spent hours and hours carefully cutting them out and colouring them by hand.